Foot-Long Model Guns With Lots of Moving Parts? Yes, Please.
Russ Chastain 05.31.19

Get ready for the coolest thing you've learned all week: You can get small scale replicas of firearms like ARs and AKs. They don't shoot, but they do lots of other cool stuff. The company is called Goat Guns and this sums it up pretty well:
What are these mini gun replicas? They are 1:3 scale model rifles. Do they shoot? Nope! Just like model cars don't drive, our miniature guns are meant to build and display. Each ATI Mini comes in a kit that you assemble (5-15 min) and customize as wanted. Now you can get your hands on a full set of history at a fraction of the cost.
Each one comes with a 30-day money back guarantee.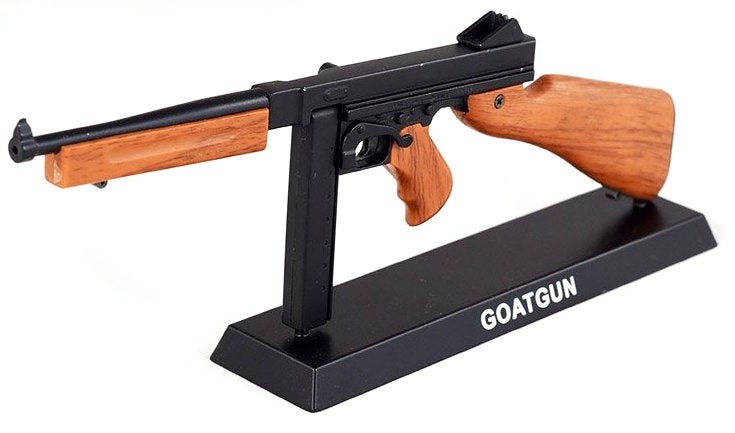 I counted 17 of these little gun models listed on their site. Most are priced at $39.99, but some are priced lower, and there's a "Supply Crate" 10-pack that'll get you ten of them for $229 shipped.
They're 10 to 14 inches long, so they're not itty-bitty.
They've all got moving parts, box magazines are detachable and can be loaded with small fake cartridges. You can even buy accessories for your model ARs — just like in real life. Most models include a stand so you can display them if you wish. (Bipod-equipped models don't require a stand.) They even offer display cases.
Safety levers move, sights are adjustable, and bolts move back & forth. The ARs even have working dust covers.
Some reviewers note fitment issues, so quality control may not be the greatest… but most folks love the heft, look, operation, and feel of the model guns, which are mostly metal.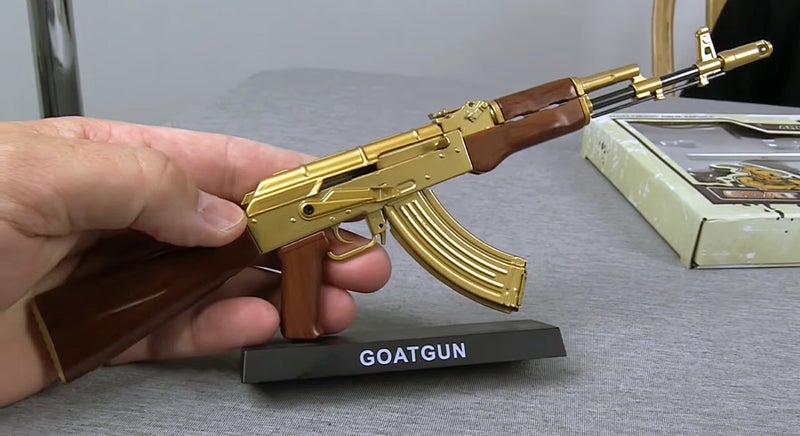 Each one comes with three tiny fake rounds of ammo, and most folks seem to fare best by only loading two of them into the magazine.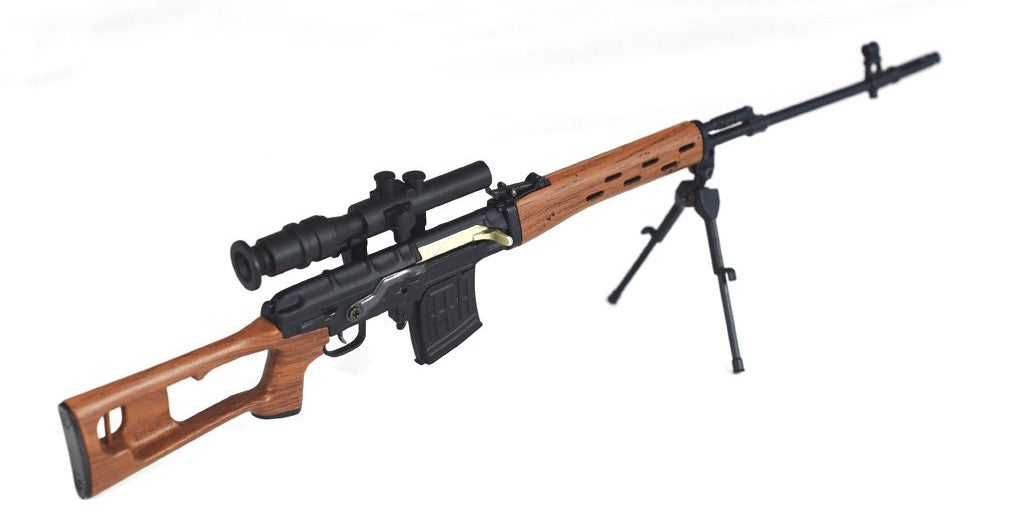 These things look so cool. Maybe I can get my hands on some so I can give y'all a thorough review.
I'll wrap up with this video, which is a bit long but it shows a few Goat Gun models and shows assembly of two different versions.