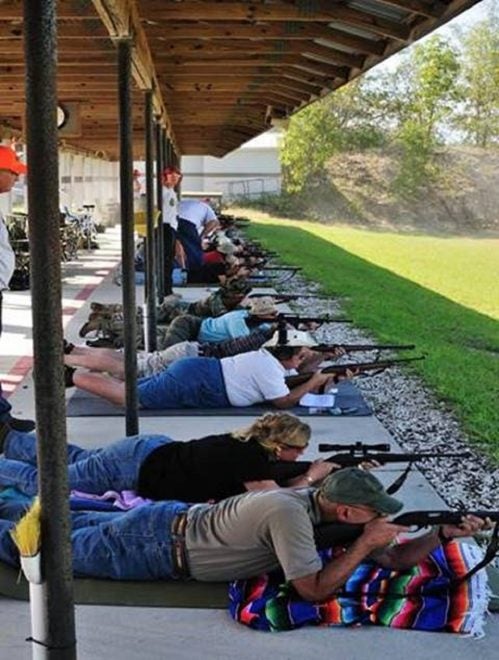 In reality, there is no such thing as a lucky shot. Even so, you hear that statement all the time by hunters, skeet shooters, target blasters, and even competition shooters. Now, given, if you hip-draw a six shooter just pointing the barrel in the general direction of the intended target and hit it, there may be a bit of luck involved in making that shot.
However, if you are hunting when you take what might seem like an "iffy" shot, perhaps at an extended range and you hit the target, is that luck? I don't really think so. In the process of taking that shot, ideally, you lined up the target in the scope and made your best judgments as to trajectory, range, elevation, wind, and whatever else before you squeezed the trigger. Upon successfully making the shot, everything you factored into the shot worked out. That is not luck.
Many years ago while elk hunting in Montana, the guide pointed out a bull elk crossing at the top of a huge cutover. He called the range at 400 yards (after the shot was made). I settled onto a boulder with my coat as a rest and placed my Leupold scope crosshairs high forward on the animal as he walked. I was waiting for him to stop. When he did, the Remington 700 Classic in 300 Weatherby barked and the bull was found dead after it ran downhill a bit. I thought it a "lucky" shot, but the guide assured me it was not. He said it was a damn good shot!
There is a huge difference between aiming a shot and targeting a shot. Though the differences may be slight to some and the splitting of hairs to others, the differences can make quite a distinction. And shooting either way can become quite intuitive as well with meaningful application and practice.
I think of aiming vs targeting as the difference between shooting a shotgun on moving game such as rabbits, squirrels, or birds. Targeting is more controlled, planned, and patiently executed such as benchrest shooting or taking a steady aim at a standing big game animal. Targeting is more deliberate, while aiming may be more instinctive.
Splitting hairs? Well maybe, but hopefully big game hunters are targeting more than aiming, while leaving snap-shooting or aiming to other game species or shooting sports.