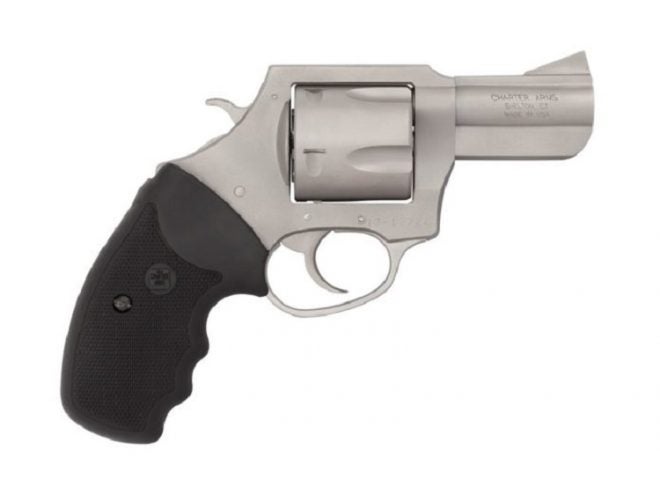 Charter Arms firearms is not a name you hear every day in the gun world, but the company has been in the business of manufacturing handguns and other firearms since 1962 in their Connecticut facility. They have been best known for small revolvers used as hideaway guns for concealed carry, self-defense, and personal protection. The standby name for most of their most common handguns is the Bulldog.
The XL frame version is something new for Charter Arms. This larger frame size has permitted them to expand their revolver lines into arms that can handle larger, longer cartridges offering more power and penetration. In the case of these two new offerings, they are chambered for the 45 Colt and the 41 Magnum.
Both models follow earlier models by having five-round cylinders instead of six. This permits a smaller, thinner profile for a revolver, but at the same time maintaining a strong cylinder and frame fully capable of handling more powerful loads.
The Bulldog XL in 45 Colt tips the scales at a mere 22 ounces. It has a more-or-less standard external hammer and fixed sights intended for close-range situations. The handgun is fitted with full-sized rubber grips to help provide a positive grip and to reduce felt recoil at the same time. Barrel length is 2.5 inches.
The Mag Pug is chambered for the snappy 41 Magnum. For sure this is a handful for a revolver weighing a scant 23 ounces, but the full size rubber grip helps to tame the recoil. This stepchild magnum has the same sight setup and 2.5-inch barrel as the Bulldog XL.
Both the Bulldog XL and the Mag Pug are constructed of stainless steel. This includes the frame as well as the cylinder. In terms of design, these revolvers are straightforward with no bells or whistles. They are intended for easy carry and serious business. With an MSRP of $433, Charter Arms maintains their reputation for manufacturing high-quality guns at affordable prices.
So, if you're looking for a handy yet powerful revolver for personal or vehicle carry, check out these Charter Arms guns. For more info, www.charterfirearms.com.