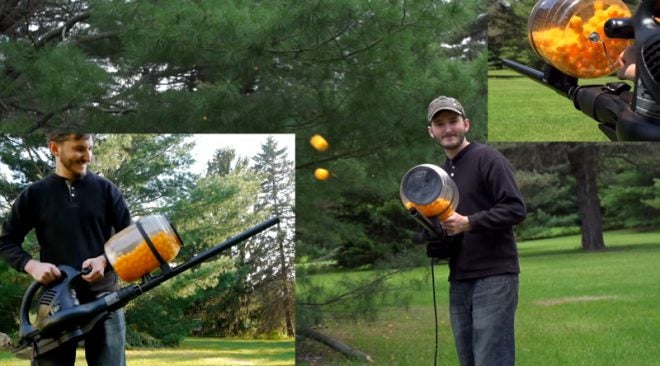 YouTuber NightHawkInLight does some cool stuff, and this is one of them. Early in the video, entitled, "How To Make A Cheese Ball Machine Gun," viewers are offered some good advice:
If you need to ask why anyone would want a cheese ball machinegun, you should probably turn back now.
I have to agree! And no, I did not turn back.
It looks pretty straightforward, but it's tricky. Dropping light, fluffy, delicious snack spheres into a pipe through which high-velocity air is flowing requires a bit of trickery to the air flow, which he explains succinctly and well. Heck, the whole video is only 4 minutes long but if you have any mechanical inclination at all, you will be able to build your own cheeseball machine gun after viewing it.
You're welcome.