Bug-In Loadout: Should You Have Multiple Loaded Guns in Your House?
Dr. John Woods 07.02.19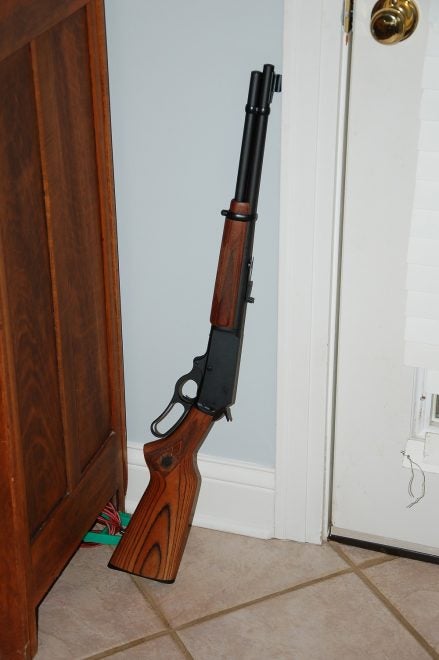 A question for every prepper is whether or not to stay perpetually loaded up in the bug-in. This goes far beyond keeping a gun or two loaded for self-defense in the event of a front-door-crash home invasion, or a quick gun to grab for disturbances outside. During a full scale SHTF when you decide to fully initiate a bug-in protocol, you may have a dozen guns loaded and ready. What is the best plan?
Many factors can influence this decision, so map them all out for consideration. This includes: how many guns, what types, hiding & storage spaces, ammo supply, shooting positions, positions to guard, shooting ports, who has guns where, training, practice, and vigilance. Of course, you have to consider who is in the house with you on a dayd-to-day basis. Are there children, teens, or maybe elderly parents? Can they all handle guns proficiently or at all? Can they be trained? Should they be trained?
If you have decided to pass the test for keeping multiple guns loaded and ready inside the house, then security is paramount. However, ready access is critical as well. It can be difficult to balance the two. Whatever guns you decide to keep have to be ready to be picked up and used at a moment's notice. Trigger locks or cable locks may be too slow to put into action.
The same condition exists if you have all your SHTF emergency guns, ammo, and gear locked in a safe inside a locked closet, gun room, or secure room. Time can be a factor. A safe is good for storage and long term security, especially while you are away from the house, but it's not great for speedy access.
In our favor though, usually in today's world of immediate news, weather forecasts, and reports on threats natural and unnatural, there is usually reaction time to get ready for such events. Sometimes not. Consider those conditions as well. Always stay abreast of news.
Once all these decisions are worked out, act. Post loaded guns on safety where they are most likely to be needed. It may be possible to place them in high places to hide or protect them. If everyone in the house is gun-responsible, maybe you can lean a shotgun and/or rifle at each entry point. Secure handguns in other places. Have ammo ready for access, too.
Keeping multiple loaded guns in the house is a serious issue. It is not to be taken lightly. Done right with security, training, and practice, it could save lives during an emergency SHTF.