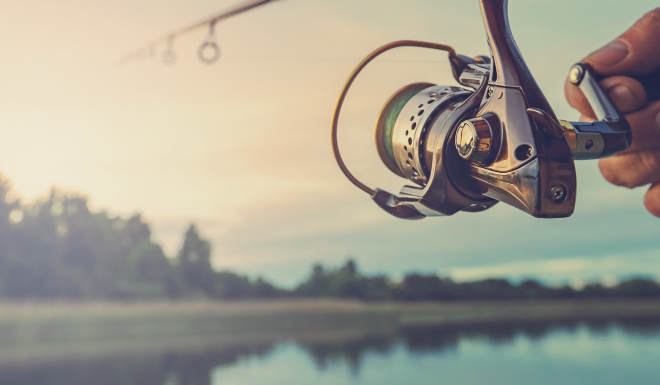 Fishing is as old as civilization itself and although the sport we all love and care for is based in tradition, there is no denying how helpful new technology can be. Whether it's a new reel, depth finder, or the latest lure, technology has its place in the fishing world and fishing apps are just the latest tool we should all consider adding to our tackle box. Below, we reviewed some of the best fishing apps on the market today and how they can help you. From finding and sharing information, to understanding regulations and navigation these apps are sure to improve your angling days.
Price: Free
Available for: Android and IOS
FishAngler acts as a fishing specific social platform to connect anglers all over the world. Close to a million anglers are on the network, where they share photos of fish and their catch data. Users can record every detail of their catch with an incredibly detailed logbook and can then choose to share that info publicly or keep it private for their own benefit. The app also is a home for groups and businesses to further connect to their audiences. Aside from the social aspect, FIshAngler also provides detailed maps, weather, solunar, wind and tide forecasts and other tools to help anglers everywhere land more fish. Also did we mention it is free?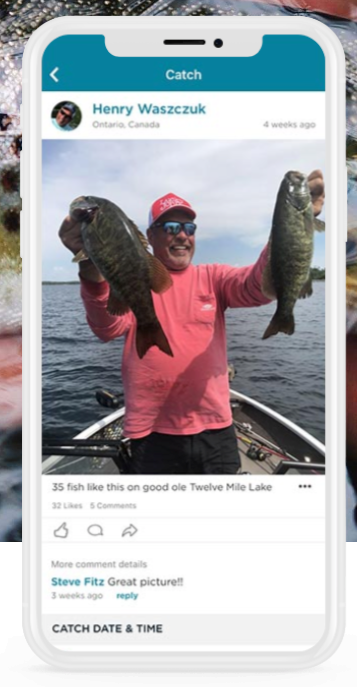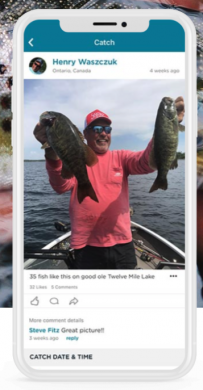 Price: Free (with in app purchase)
Available for: IOS and Android
Fishbrain is another social sharing app specifically for anglers. Fishbrain offers millions of fishing locations and catch records anglers can use to find which bait, or lures, are working. You can add to all the information with your own catches as well. Try filling out the personal catch log to keep track of which tactics worked on which day and further your fishing knowledge through firsthand experiences. The app even has the ability to help you decide on which lure to use by making recommendations based on your target species. Fishbrain also comes with its own set of weather forecasting like FishAngler.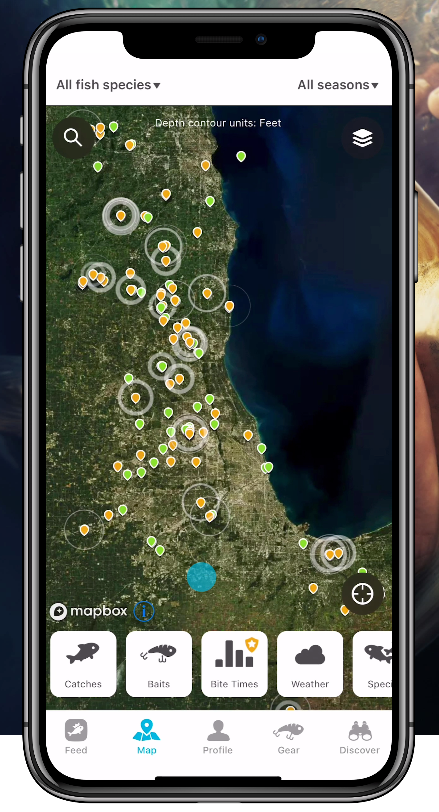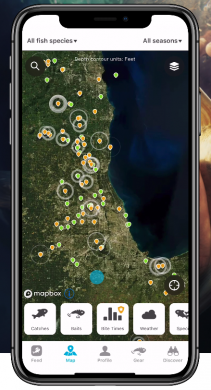 Price: Free (with paid upgrade options)
Available for: Android and IOS
Fishidy connects to a parent website and allows an angler to save their favorite fishing sites, and catches and share them socially. The free version contains information on nearly 20,000 lakes and ponds, 180 saltwater spots and 1750 creeks and rivers. The bodies of water are even further enhanced by the high quality maps, which allow for pinpoint navigation to new bodies of water and bends in the river.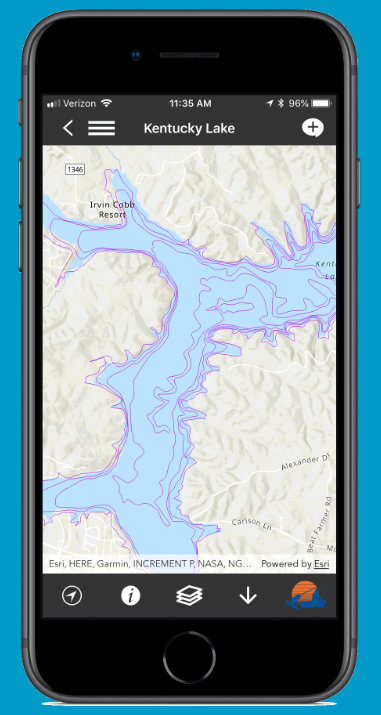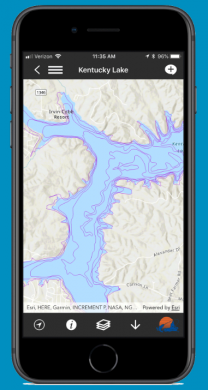 Price: Free (With in app purchases)
Available for: Android and IOS
Fishing Points is a tool box app. Inside you can use satellite imagery and tracking to monitor your days progress and waypoints to mark your favorite fishing spots you discovered. You also have access to weather forecasting and fish activity predictions. For offshore anglers Fishing Points also offers a tide prediction chart, as well as a marine forecast, which predicts waves, swell, sea temp and ocean currents. The in app upgrade gives you limitless fishing spots and even more in depth weather forecasting.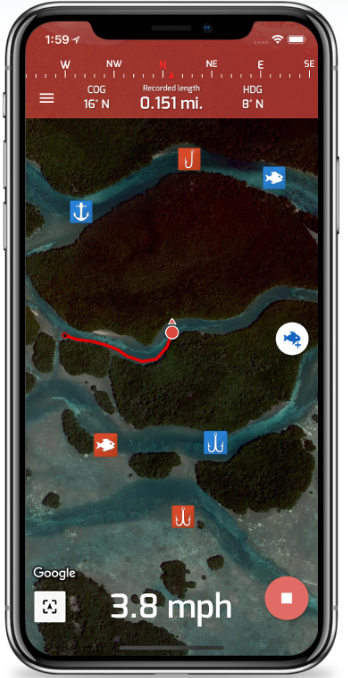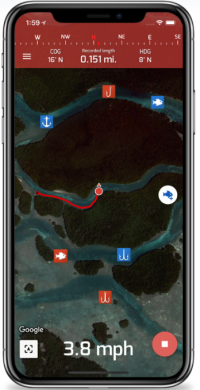 Price: Free (with in app upgrades)
Available for: Android and IOS
Basemap may not be a fishing specific app, but its maps are the key to unlocking fishing spots you never knew about. The satellite imagery maps show you every body of water in your area and the seemingly infinite number of layers will distinguish public land and private land, giving you a whole new perspective on fishing access. The app even give you the property owner's name. Water specific map layers give you water depths for U.S lakes (including the Great Lakes) and for East and West Coasts and the Gulf of Mexico. Add on fishing access points and labeled names of rivers and lakes and the fact this can all be used without cell service and you have a powerful fishing tool at your disposal.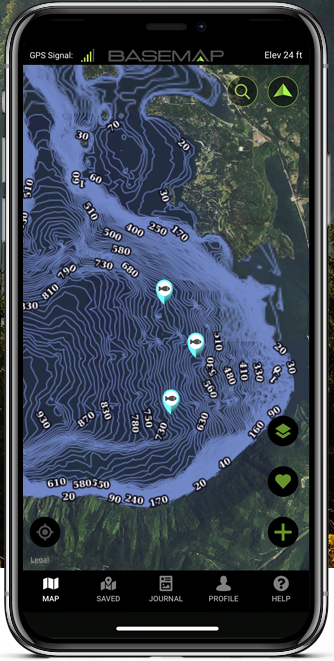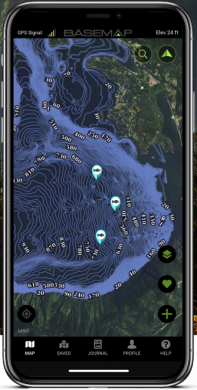 Price: Free
Available for: Android and IOS
Pro Angler is all salt all the time. The ocean specific fishing app brings you up to date reports from real, trustworthy fishing captains for different coasts and the Gulf of Mexico. A fish directory with over 250 species is perfect for labeling unknown fish you reel in from the depths and the hot spots guide gives you info on over 15,000 fishing spots.
Other features include weather and solar forecasting, regulations, a digital guide to knots, gear and lures and a digital wallet that can store important information like licenses and permits and more.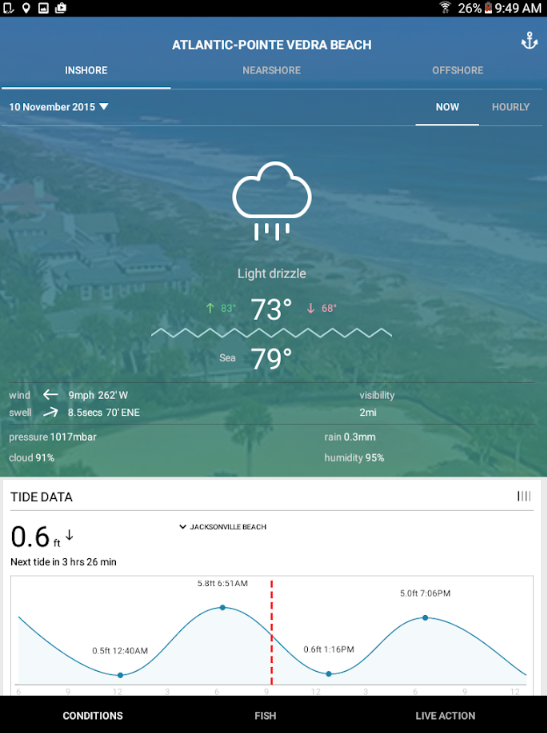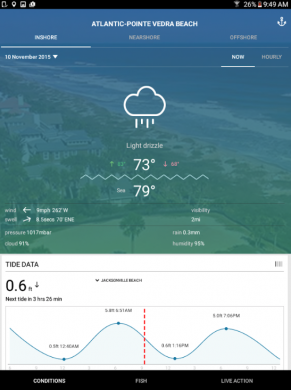 Price: Free
Available for: Android and IOS
We get it. Fishing regulations can be hard to understand and even harder to keep up with. Conservation officers and specialists have an important job to do by changing limits and catch rules and now with Fish Rules keeps track of that data. With a quick glance, the app provides all the catch information you need. You can quickly find out if a species is in season, the limit on another, size restrictions and more.
The app covers every stretch of ocean from Maine to Texas and even has picture guides to help you identify species you're not familiar with.
The app can even work without cell service by using your GPS coordinates to pinpoint your location and identify your fishing regulations.