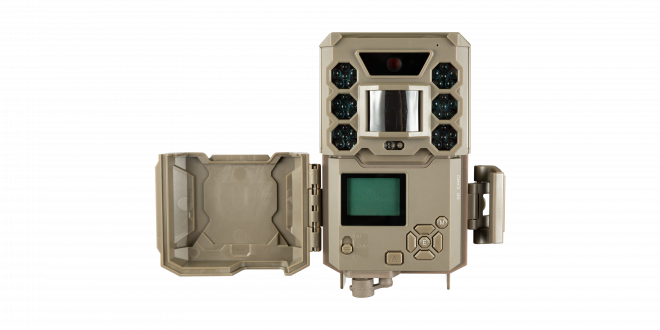 We are already less than two months away from the major fall hunting seasons, but are you ready? Many companies are geared up for the fall hunting rush and Bushnell is one of them! They just announced the NEW Bushnell CORE and CORE DS Trail Cameras for all of your hunting exploits. Steve Smith, the Bushnell Product Manager, goes on to elaborate a little bit about each of the new trail cameras that are now available:
Good trail cams take great pictures during the day. Better trail cams take great pictures at night. Bushnell's CORE Cam DS with Dual Sensor technology does both. With two sensors – one optimized for sharper day pics, one for more detail and contrast at night – the CORE DS leads the pack night and day. Now, finding the best trail camera is as simple as: Good. Better. Bushnell.
Within both the Bushnell CORE and CORE DS Trail Cameras you have options of a low-glow and no-glow variant. This affords hunters more options to choose a trail camera specific to their environment and what game they may be chasing. The specifications along with pricing and their associated sell sheets can be read below as presented by Bushnell.
bushnell CORE: Low-Glow & No-Glow models
24 Megapixel Performance
Low Glow offers 100 Foot Night Range
No Glow produces an 80 Foot Range w/ nearly Invisible Black LEDs
Both cameras feature 0.3 Second Trigger Speed, 1 Second Recovery & 1080p @ 30 FPS Video w/ Audio
Removable Battery Tray holds 6AA Batteries
1 Year Battery Life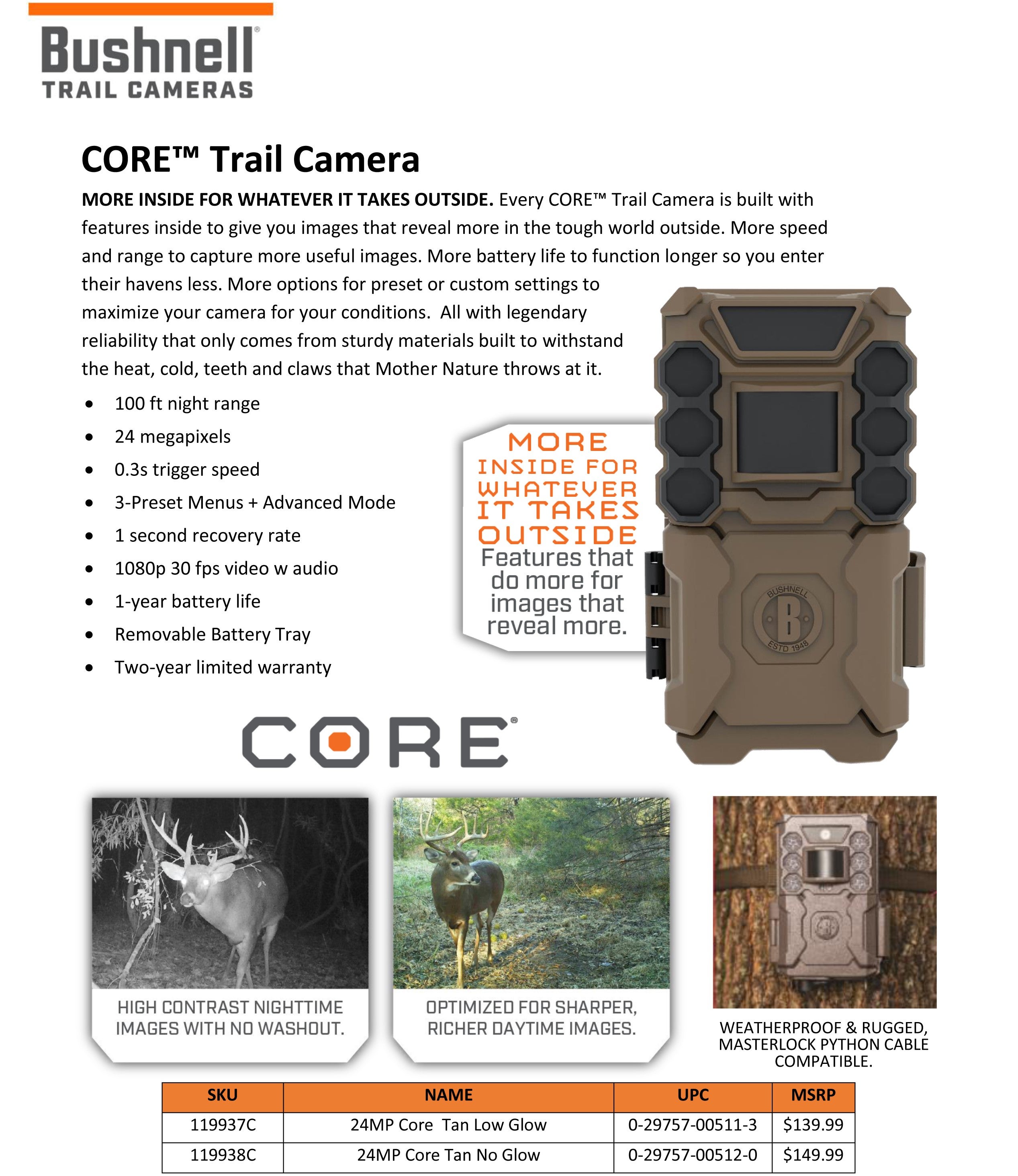 With one year of battery, a quick photo capture speed, and a moderate price-point of $139.99 – $149.99 this trail camera could be a great option for many hunters who do not have a bevy of trail cameras at their disposal as we head into fall.
bushnell CORE DS: Low Glow and No Glow models
30 Megapixel Performance
Both cameras feature 0.2 Second Trigger Speed, 0.6 Second Recovery & 1080p @ 60 FPS Video w/ Audio
In-Camera Color LCD
Exclusive Dual Sensor Technology make the CORE DS Low Glow & No Glow the most Technologically Advanced Trail Cameras on the Market Today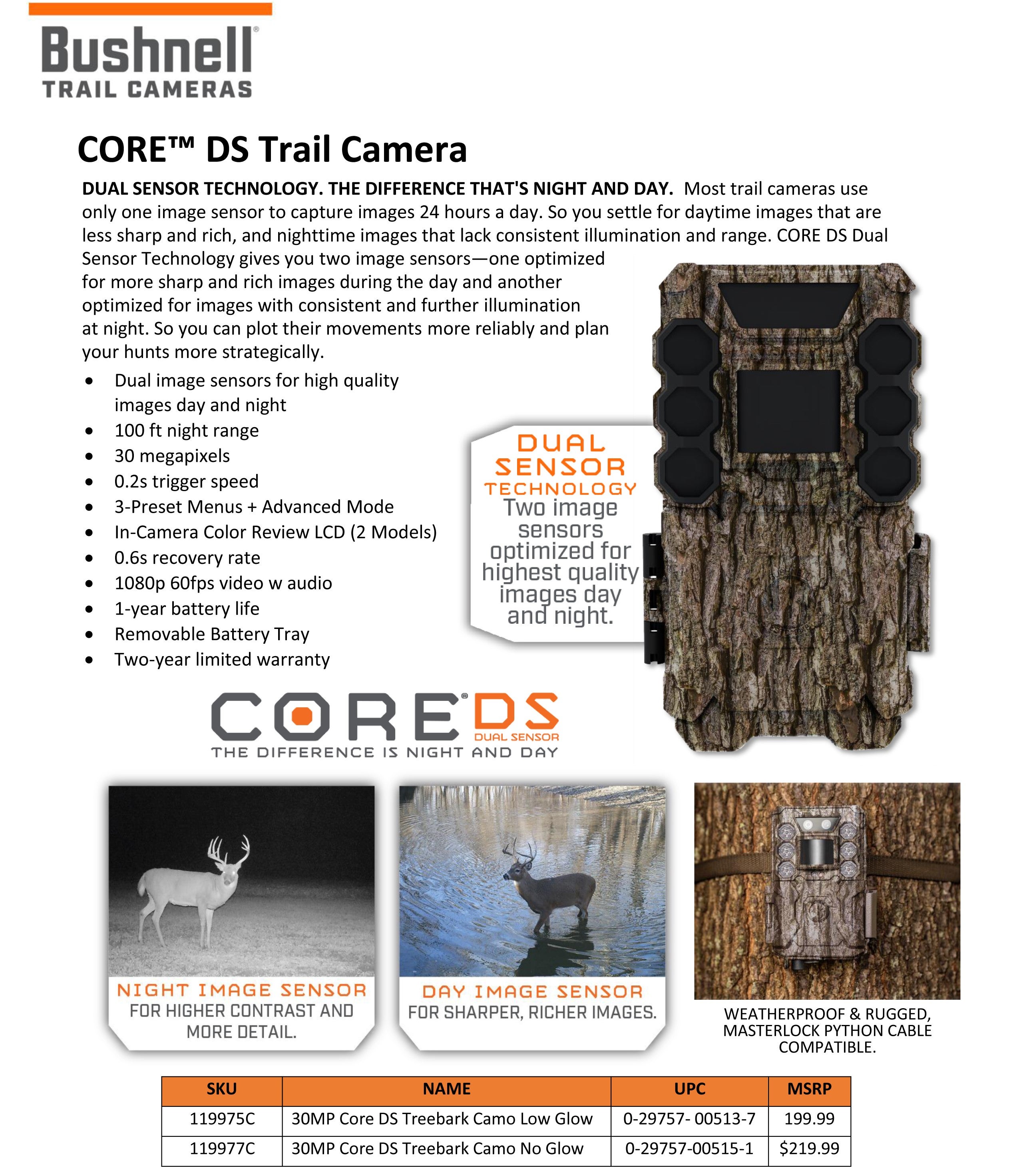 The Bushnell CORE DS kicks everything up a notch to give sportsmen and sportswomen the best clarity for photos and video captured of potential trophies. Between both of these models, which one are you liking the best? The Bushnell CORE? Or the CORE DS? Let us know all of your thoughts in the Comments below! We always appreciate your feedback.