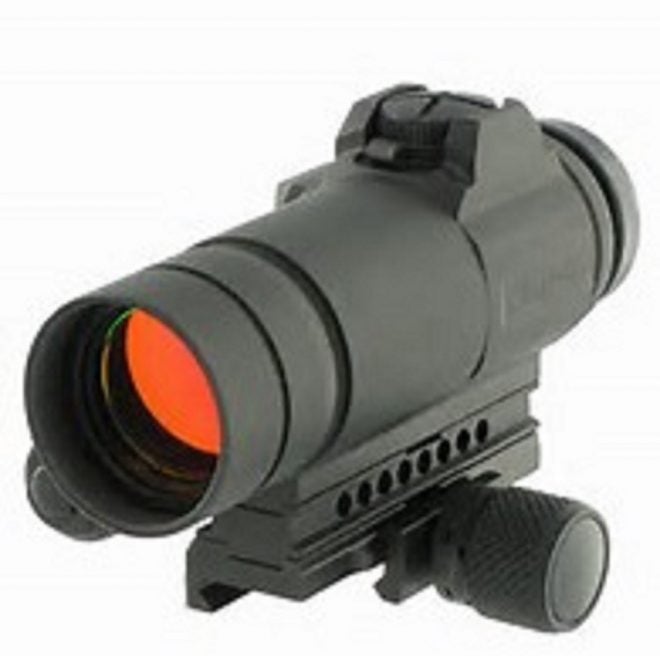 Perhaps you are building a basic (or even an advanced) accessorized AR-15 for general use, or more precision tasks. You have acquired the best AR specimen for your uses from a crowded field of models and variations to choose. That alone is not a particularly simple task.
Your new field rifle, everyday vehicle carry (EDVC) rifle, hunting AR, self-defense, or property protection rifle is ready for you to finish off the final detail work. It likely has a section of picatinny rail on top, an M-Lok or KeyMod forend for adding essential accessories.
Now comes the decision to add optics. These days a clear majority of AR-15 users regardless of the cartridge chambered or the intended purpose for the rifle are bolting down one form or another of electronic optical sight. You do see traditional one-inch or 30mm tube optical scopes on AR-15 rifles, but generally these are intended for hunting or longer range shooting.
Using the generic term "red dot" scope or optics, there are a huge variety on the market, which makes for really tough choices. To make this point, here is a list of brand names that make these types of optics and it is probably far from complete: Bushnell, EoTech, Trijicon, Aimpoint, Konus, Leapers, Leupold, Meopta, SIG, Truglo, Vortex, and Weaver.
With so many choices, what do you want this optic to do on your AR? Are you preparing for close-quarters shooting? How about a mid-range optic to cover close up, but also targets out to 50-100 yards? Do you want just a single red dot to pinpoint the target? How about a green dot or the option of switching between red and green? What do you want the lighted reticle inside to look like? What batteries does the unit use and how easy are they to change out? What about the external controls on the device? How does it mount, bolt on, flip down lock lever, or what? Is weight or size of an optic an issue?
These are just a few of the questions you need to ask and think about. Cost may be a factor, too. As cheap as some ARs are these days, it would be quite easy to pay much more for an electronic optic. Study the specifications, shop around in stores and on line to find the best deal. Pick wisely.