[TriggrCon 2019] BEST Photos from Range Day 2019
Adam Scepaniak 07.25.19

Right now TriggrCon 2019 is going on in Seattle, Washington and AllOutdoor is in attendance! Yesterday was their annual Range Day where manufacturers, media, and the public are welcomed to come and shoot everything from the traditional to the ultra tactical. While there were dozens of gun manufacturers and aftermarket accessory vendors at the TriggrCon Range Day, we tried to hunt down some of the coolest items and show them to you here! This is our photo reel of some of the most intriguing and exciting pieces to come out of TriggrCon Range Day 2019!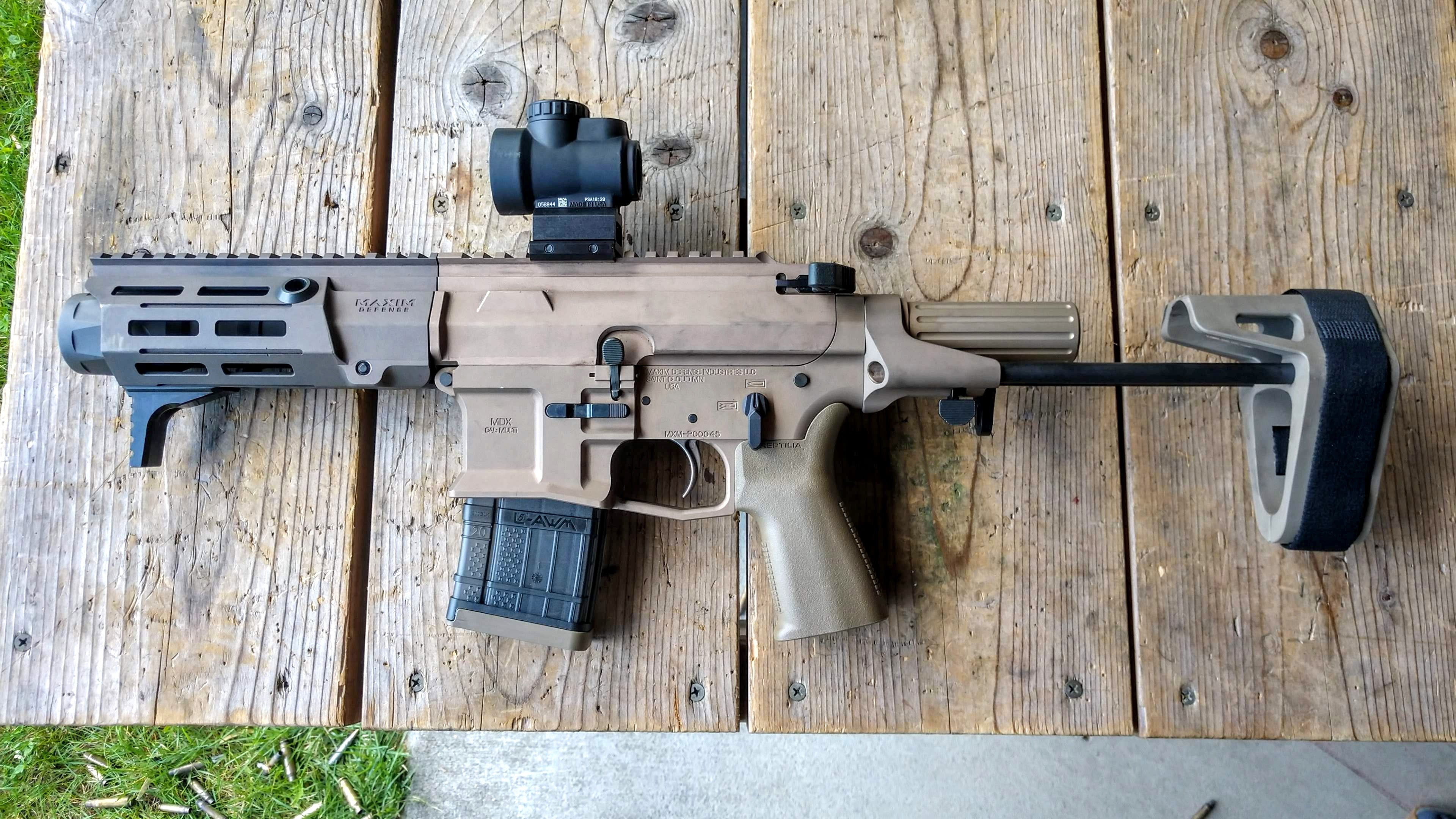 Maxim Defense was in attendance with their absurdly compact PDX self-defense weapon. This personal-defense style weapon (PDW) is available in Black or Flat Dark Earth (FDE), and your choice of 5.56 NATO, 7.62x39mm, or 300 Blackout.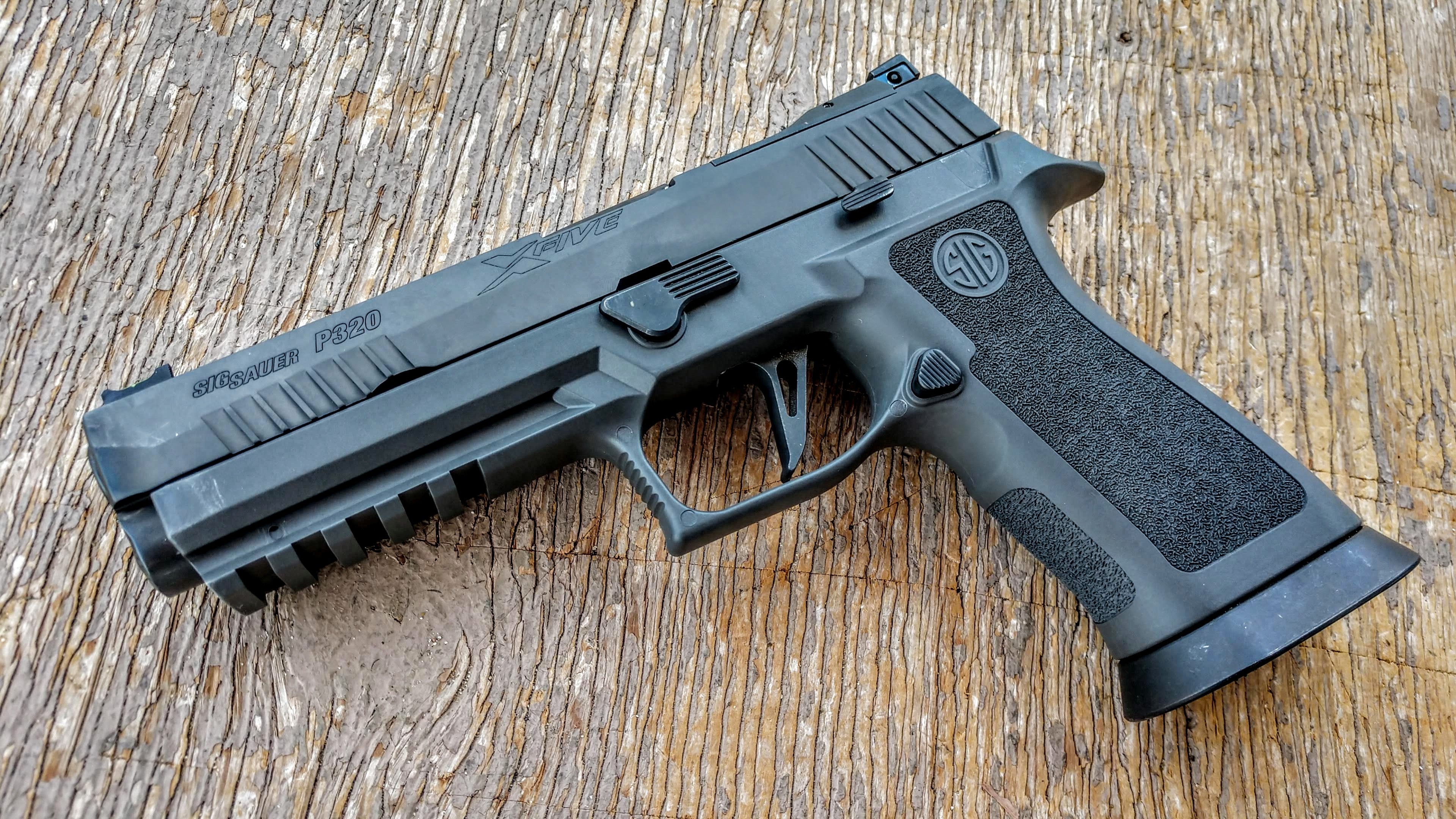 This pistol was announced before the start of TriggrCon, but it is the first opportunity many people have had to lay eyes on one let alone potentially shoot one. While the pistol from top-to-bottom is infused with quality and premium components the one piece that has caught everyone's attention is the tungsten-infused frame. By SIG Sauer performing some secret dark magic they have created a polymer-framed handgun that weighs MORE than steel-framed competitors.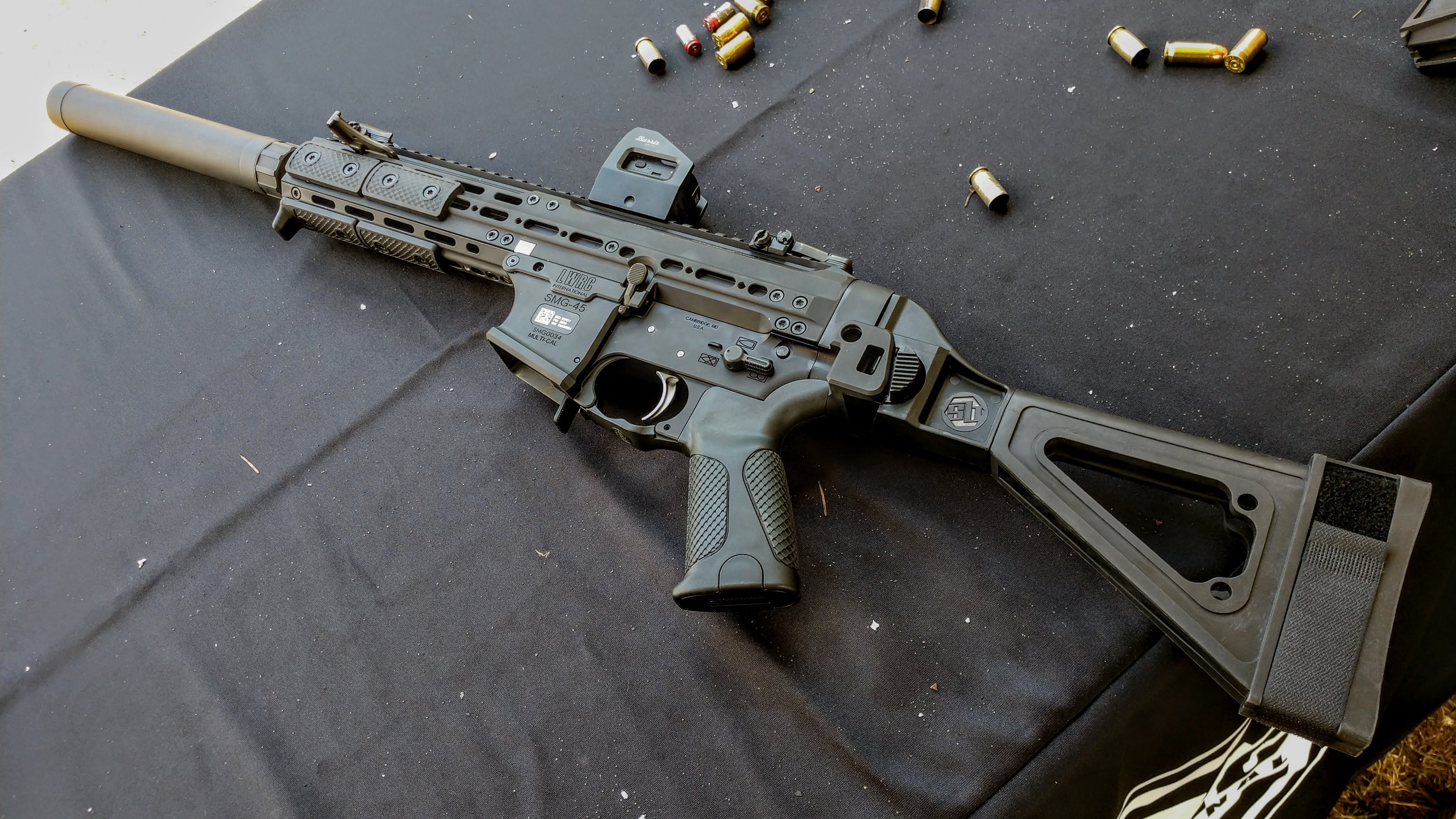 This is another firearm that was debuted before TriggrCon, but still is in so much demand that few people have been able to handle one. The LWRC SMG .45 ACP is the first of its kind for LWRC International and deploys unique engineering choices like a user-reversible cocking arm, folding stabilizing brace, monolithic upper, and many other elements.
If there is one thing the shooting community can never get enough of, it is customization of their Glock firearms. Killer Innovations makes a gauntlet of aftermarket components for those who want to personal their Glocks and their newest piece to debut at TriggrCon Range Day 2019 was this Velocity Glock Slide.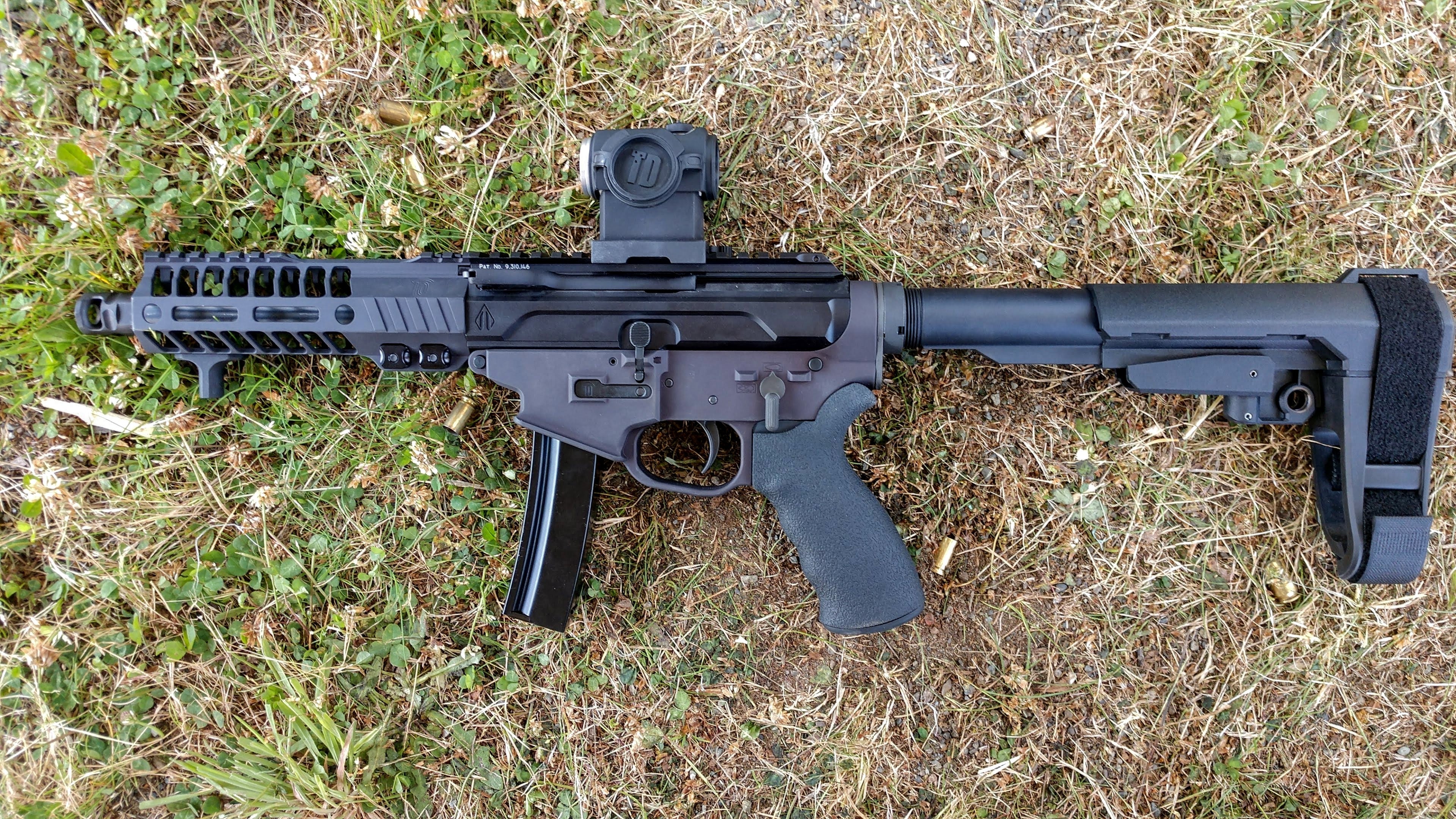 Quarter Circle 10 was in attendance of TriggrCon's Range Day and they brought quite a few of their Pistol Caliber Carbine (PCC) firearms with for people to see. One that is Brand Spankin' New to TriggrCon was their AMBI 9mm PCC. As the name implies, all of the functions and controls are ambidextrous so none of our left-handed friends are left out of the fun of shooting a PCC.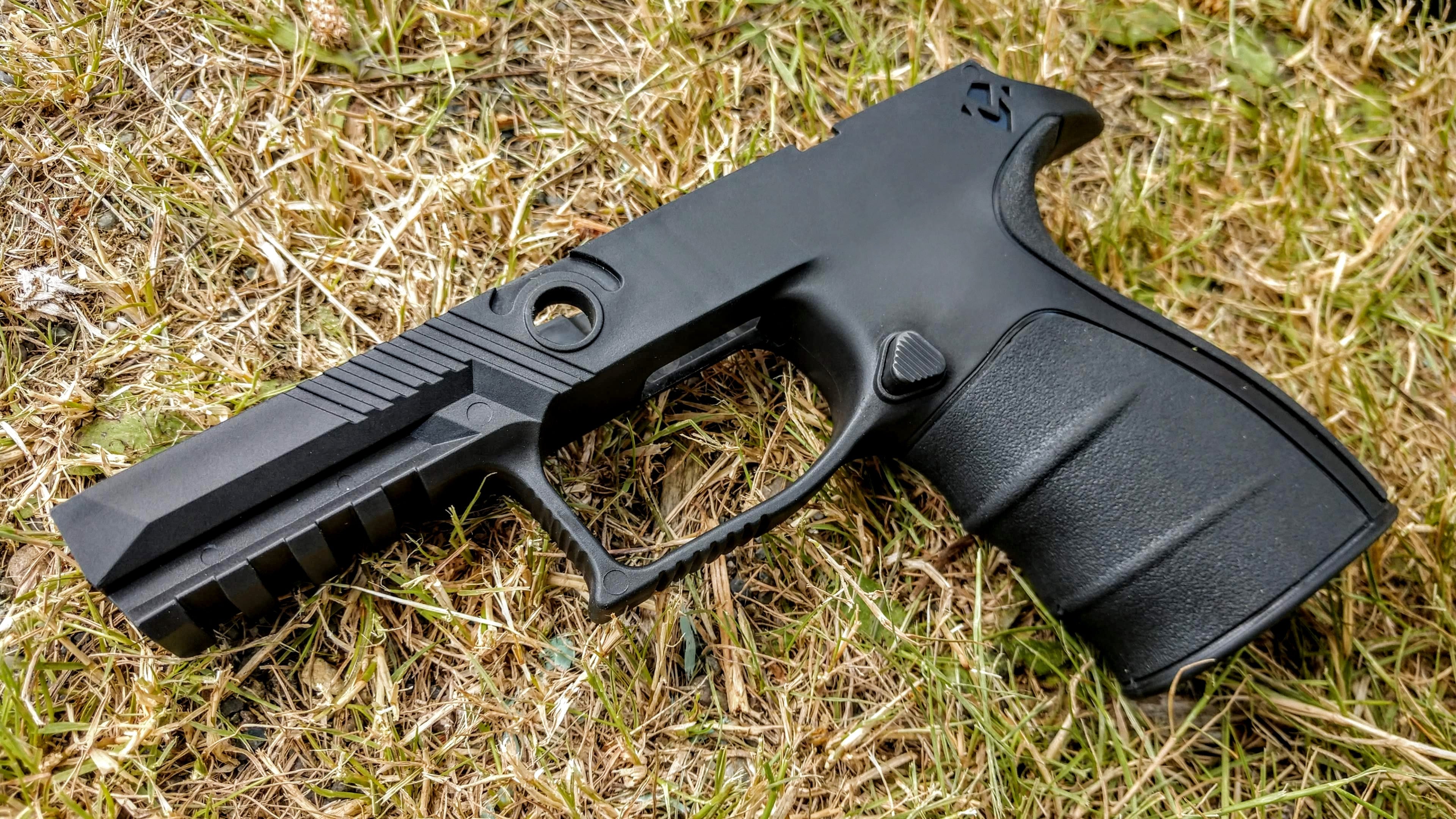 After SIG Sauer won the military's contract with their P320, their popularity has soared to astronomical heights in both law enforcement and civilian sales. As a result, aftermarket accessories are booming as well. Mirzon is a company who manufactures replacement frames or grip modules for the P320 with rubber inserted grip panels. This is one example they had out at Range Day.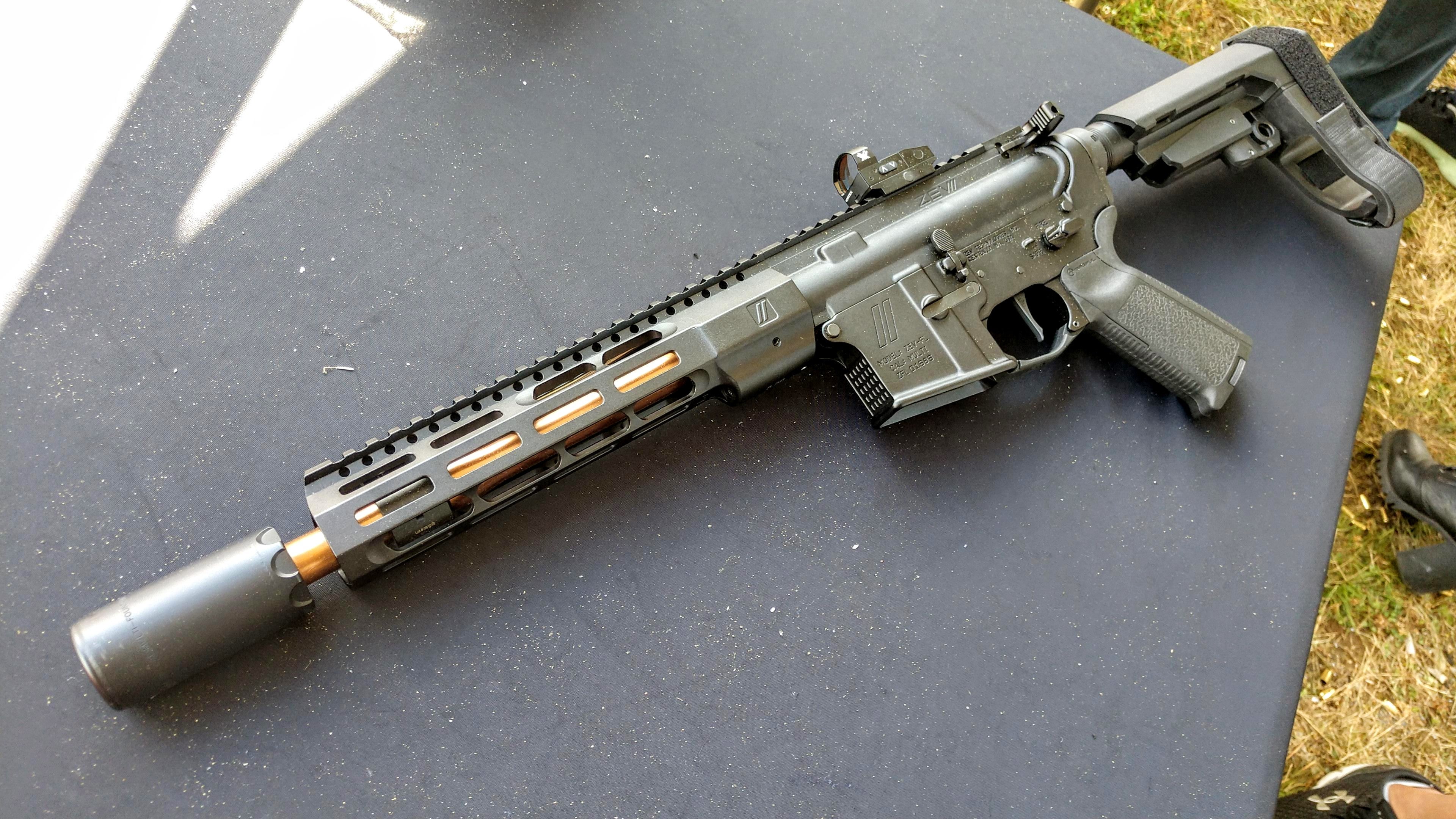 Zev Technologies brought with some new AR pistols and rifles to Range Day that is a bump up from their traditional Core firearms and earn the name of "Elite" with their more premium components. They offer their Core Elite firearms in a 16″ 5.56 NATO rifle, 10.5″ 5.56 NATO pistol, and a 8.5″ 300 Blackout pistol.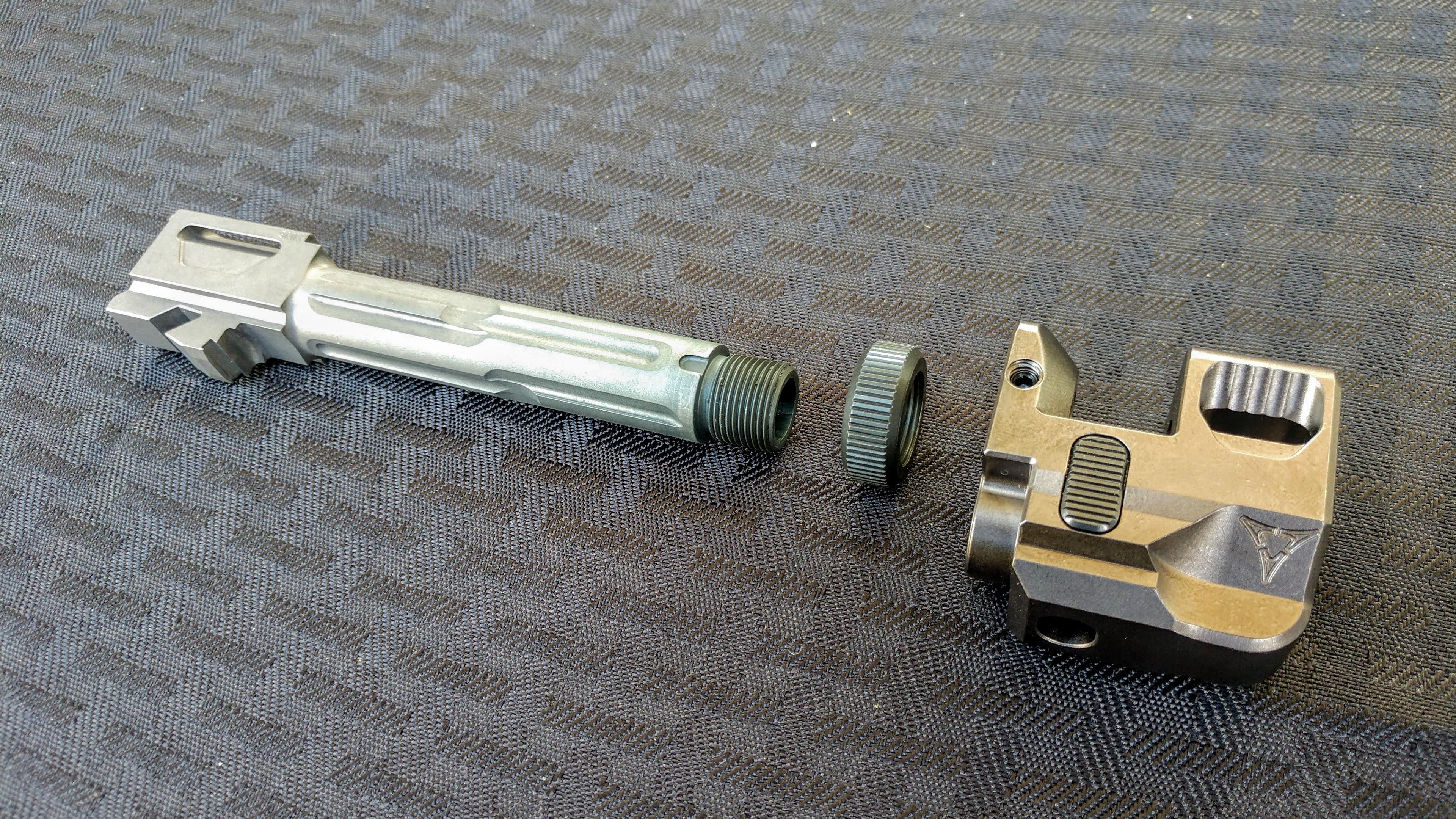 Another few cool components from Killer Innovations were their Velocity Glock Compensator and Velocity Glock Barrel. These two pieces are matched for each other with two distinct channels machined into the side of the barrel at the 9 o'clock and 3 o'clock positions. Then, with 2 set screws in the compensator it becomes perfectly timed to the host Glock. An intuitive design, indeed!
Between all of these new products introduced at TriggrCon 2019, which one from Range Day would you like to take home and add to your personal collection? From accessories to new firearms, we will be at the Convention Center tomorrow to bring you more updates and news from the Show floor! Let us know what you think in the Comments below! We always appreciate your feedback.