Coming in Hot! Brand New FN 509 Midsize MRD 9mm
Adam Scepaniak 08.01.19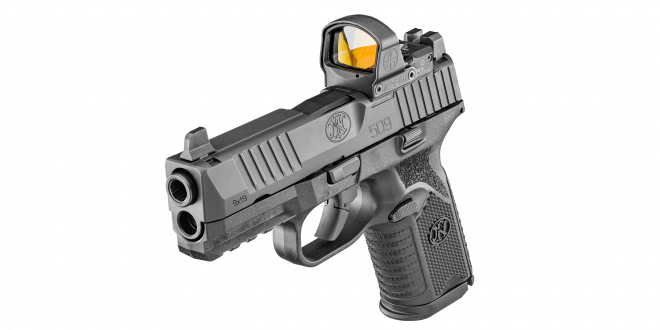 From the company that provides us with some of the world's most battle-proven firearms, FN America has announced a new pistol into their fold. FN just unveiled their brand new FN 509 Midsize MRD 9mm! This iteration of the FN 509 Midsize offers their FN Optics Mounting System and improved iron sights to couple with that capability.
The FN 509 Midsize MRD 9mm boasts essentially full-sized performance in a concealed carry package. You have an ample magazine capacity of 15-Rounds for carry or range use. The patented FN Low Profile Optics Mounting System with plate adapters allows the shooter to run more than 10 different optics of their choosing. You also have full ambidextrous controls so none of our left-handed gun enthusiasts are left out of the fun.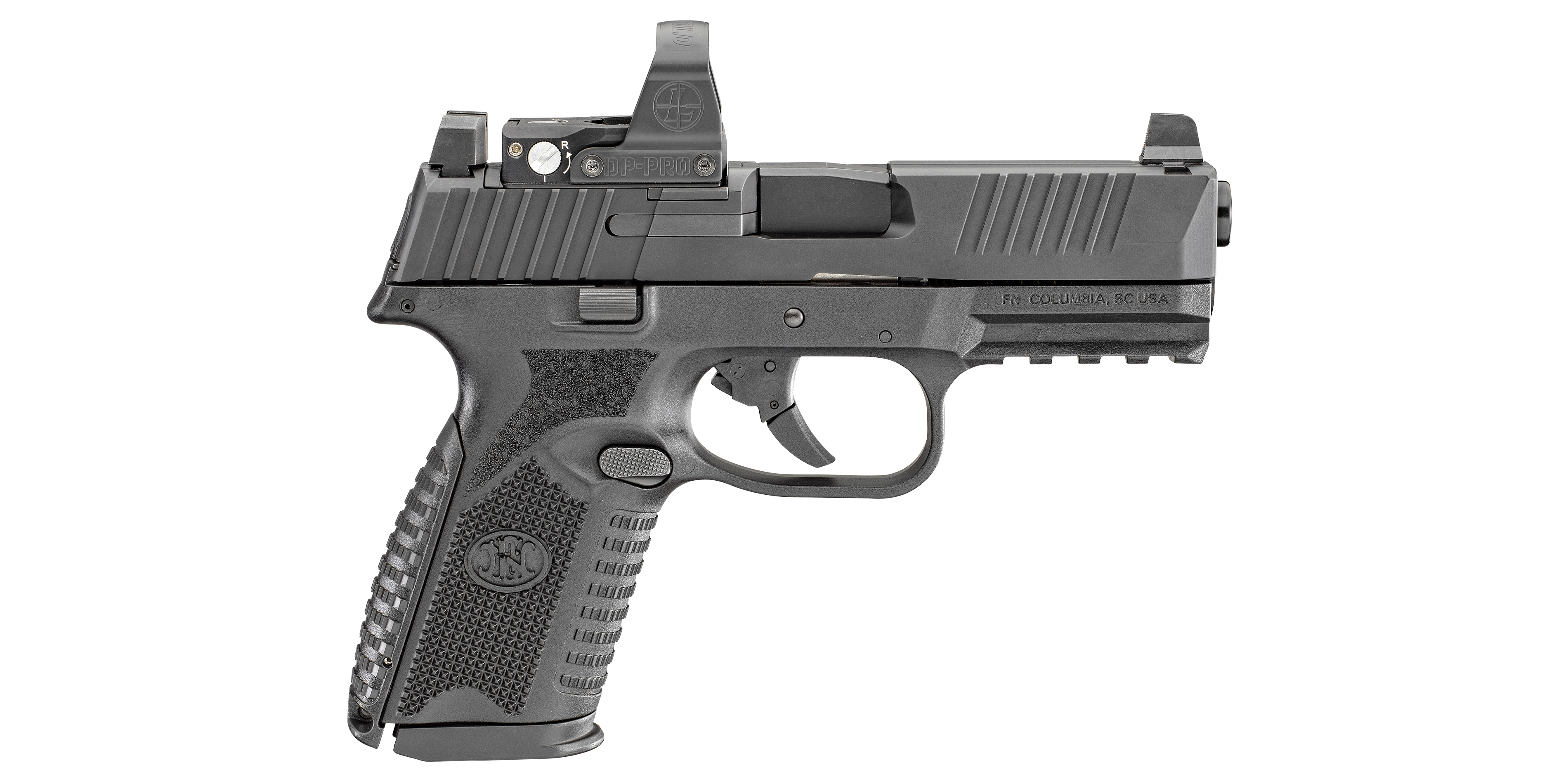 With the burgeoning popularity of optics ready handguns for defense, recreation, and competition the FN 509 Midsize MRD 9mm could not have arrived at a better time. The good folks from FN are excited about being able to bring this to the public as well and had these additional words to share regarding the unveiling of the 509 Midsize MRD:
(McLean, VA – August 01, 2019) FN America, LLC is pleased to announce the release of an optics-ready variant of its FN 509® Midsize pistol. The FN 509 Midsize MRD combines the highly desirable 15-round frame size with FN's patented optics mounting platform.

The FN 509 Midsize MRD's ideal combination of four-inch slide and barrel with midsize frame retain full-sized pistol performance in an easily concealed package. The Midsize MRD now features blacked-out cowitness iron sights that allow the user to maintain focus on the red dot of their optic with a clear sight picture. The pistol ships with two 15- or 10-round magazines and optics mounting hardware to mount more than 10 commercially available optics in a soft-sided zip case.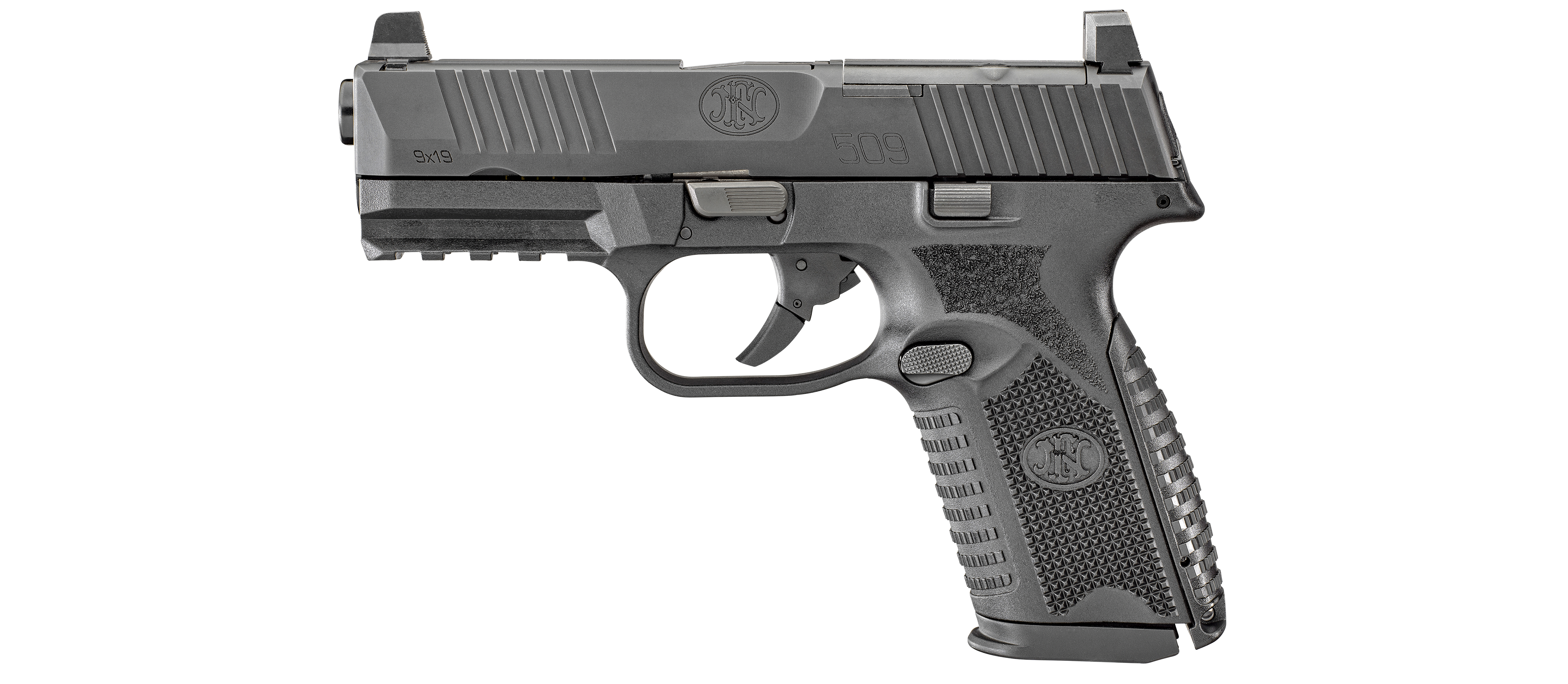 For those who are not acquainted with the 509 lineup of handguns from FN, it is their new staple series of striker-fired pistols meant to be a complete platform for most every type of shooter. All of the specifications for the 509 Midsize MRD 9mm can be read below as presented by FN America:
Barrel: 4" Cold Hammer-Forged w/ a Recessed Target Crown, Polished Chamber & Feed Ramp
Slide: External Extractor, Loaded Chamber Indicator & Aggressive FN 509 Slide Serrations for Improved Manipulation
Frame: Shortened Grip for Easier Concealment, Enhanced Grip Texture which enables Faster Follow-Up Shots in All Conditions, Interchangeable Backstraps, MIL-STD 1913 Accessory Mounting Rail, Improved Flatter Face Trigger
Controls: Fully Ambidextrous Slide Stop Lever & Magazine Release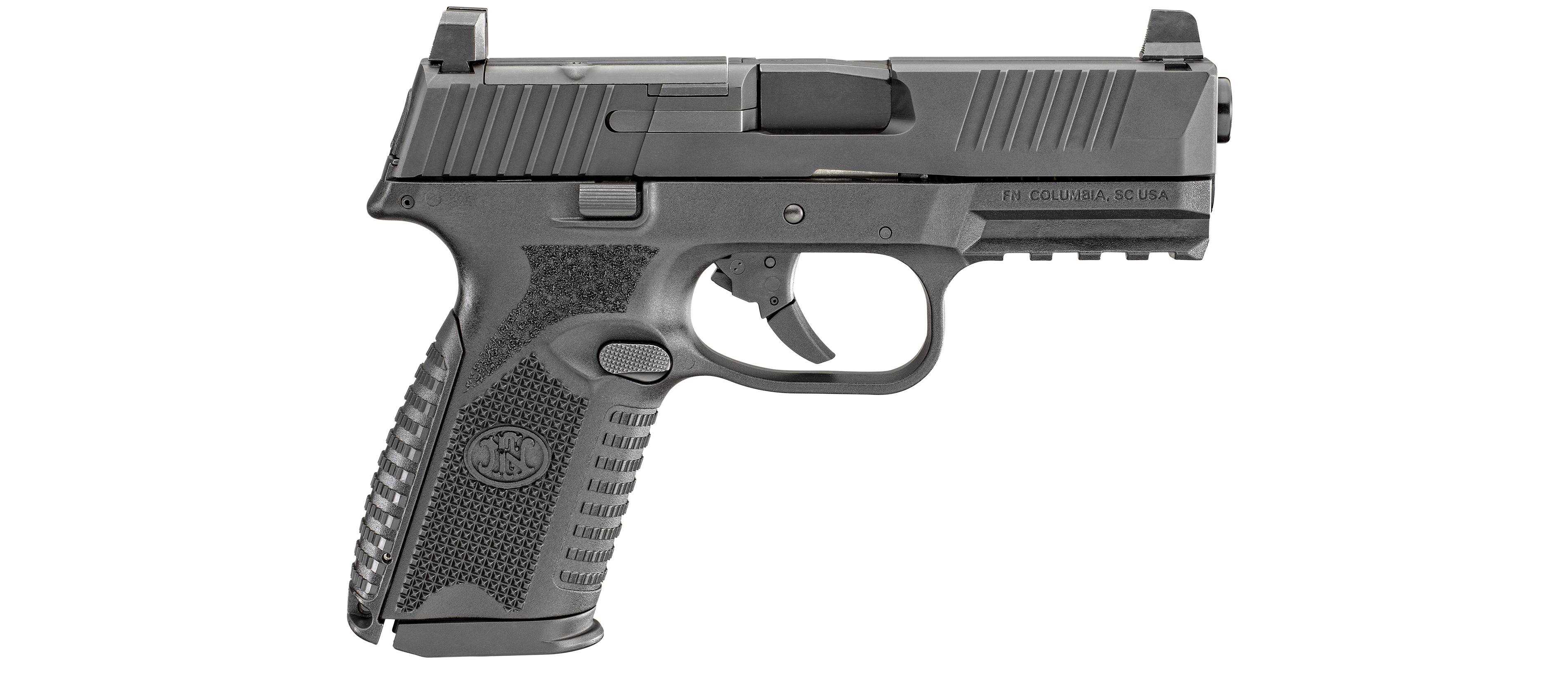 The FN 509 Midsize MRD 9mm is now available at FN-authorized retailers nationwide and has a manufacturer's suggested retail price of $799. It is available in its standard configuration which ships with two 15-Round magazines and also a package that is accompanied by two 10-Round magazines for less fortunate states. With this new handgun being welcomed into the firearms pantheon of options to pick from, what do you think? Is this something you would like to add to your collection? What type of red dot would you like to run on one? Let us know all of your thoughts in the Comments below! We always appreciate your feedback.