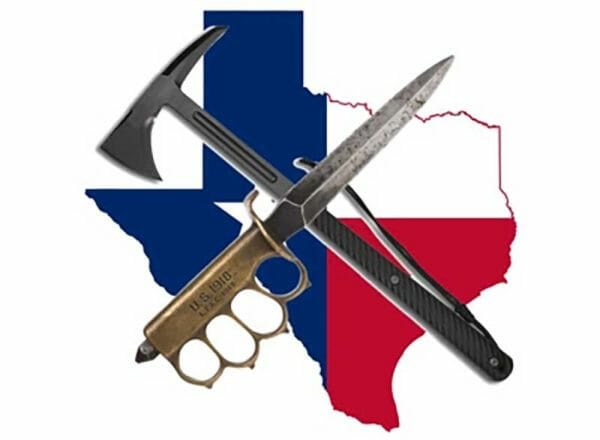 Earlier this year, Texas governor Greg Abbott reportedly signed a law repealing a ban on the carrying of certain items — including clubs, tomahawks, brass knuckles, and even trench knives with knuckle guards built into the handle. And on September 1, 2019, the new law will go into effect.
Now I'm not saying I want to stroll around every day toting my daddy's old homemade tommy-hawk, but if I did it ought to be legal to do so. And in Texas, now it will be. Likewise a trench knife — although Ammoland reports there's a 5.5″ blade length restriction in some locations. These include such sensible choices as nursing homes and racetracks; you can see a complete list by clicking here.
Alas, I don't have a trench knife to cram in my cargo shorts, but then again, I don't live in Texas anyhow. Those of you who do, enjoy!
Of course, I say the above with tongue in cheek. The good thing about this new development is: less government, more freedom. And fewer petty arrests for people carrying the wrong thing at the wrong time. And that is surely a good thing.