TACCOM Gun Show Coming to Canada on Sept 6-8th
Dickson 08.30.19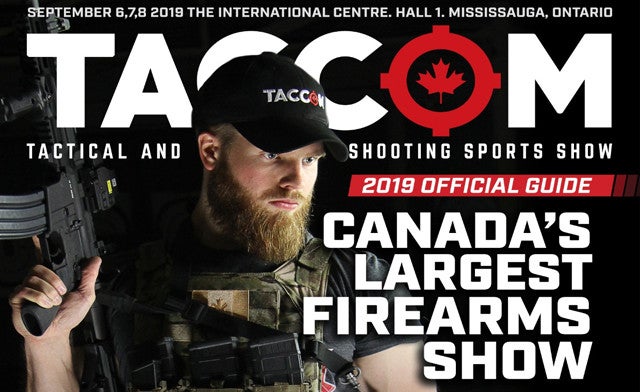 Usually when people speak of gun shows, they assume it takes place in the United States, but there is a big gun show called TACCOM (TACtical COMpetition) scheduled to take place in Toronto, Canada next weekend at the International Center on September 6-8th. It is more than 100,000 square feet with 450 booths with dealers, distributors and manufacturers coming from all over the world.
Manufacturers such as Hecker & Koch, FN America, IWI, Beretta, CZ, Smith & Wesson, Colt Canada, and many more will have display booths there to showcase their latest products and to answer customer questions.
While gun license holders can purchase firearms at the show, they cannot take the guns with them; instead they will be available for pickup at local stores. Accessories such as magazines, optics, etc may be sold and transferred at the show because there is no regulation on them.
Gun celebrities such as Master Ken and Chris Costa (remember watching Magpul Dynamics DVDs?) will be there to sign autographs as well as providing seminars on how to improve shooting techniques.
Will there be anti-gun protesters trying to interrupt the event? We will find out in a week's time.