IWI AR15 Second Teaser Photo
Dickson 09.01.19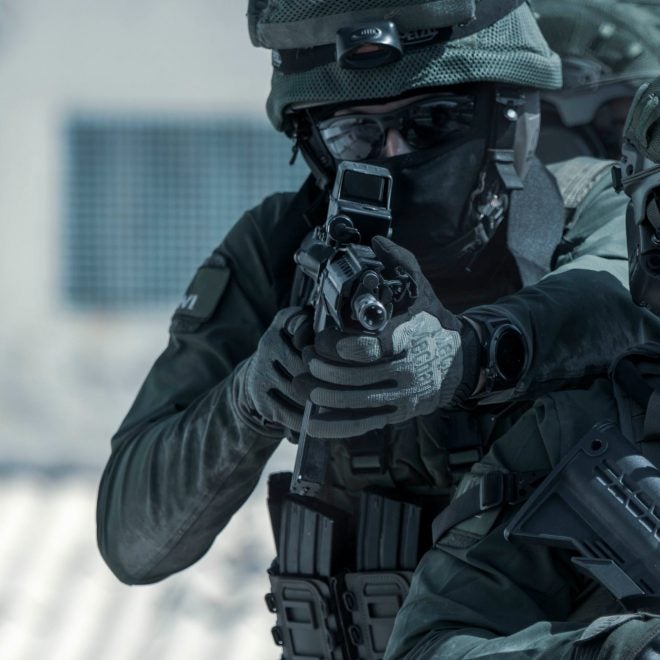 IWI (Israel Weapon Industries) International social media pages have posted a second teaser photo this morning (Sunday is a working day in Israel) for their upcoming AR15 announcement.
Now we see that the rifle is of piston-driven design, with a possible gas adjustment setting knob up front at the gas block.
We can also see the presumably free-floating handguard has a picatinny rail at 12 o'clock, and possible M-Lok slots covered by rail covers (appear to be Magpul covers) at 3 and 9 o'clock.
A forward assist is also visible at the rear of the upper receiver.
The rifle is shown with Meprolight M5 Pro red dot sight, also made in Israel.