CZ Shadow 2 Canada Edition 9mm
Dickson 09.04.19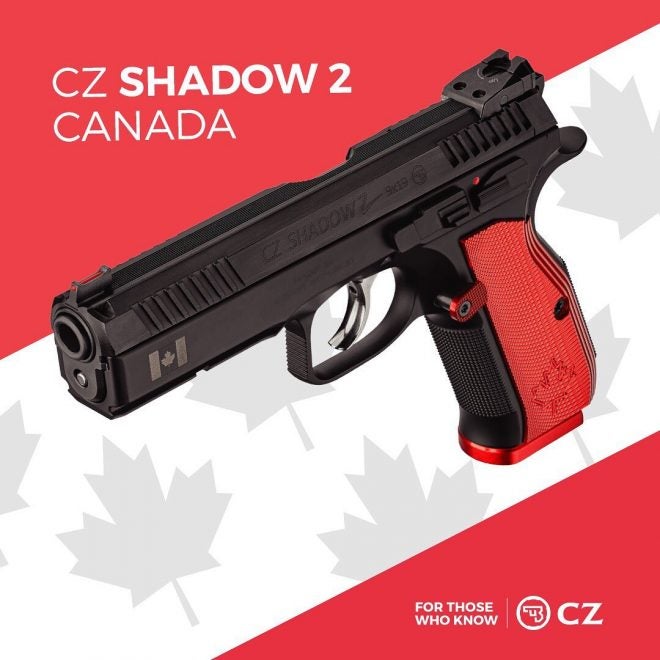 CZ announced the limited edition Shadow 2 Canada, made specifically for Canucks yesterday on their social media pages. This is a follow-up to the SP-01 Shadow Canadian Edition they had made previously.
It has the following unique features compare to a regular Shadow 2.
Lasered Canadian flag on slide
Lasered maple leaf on red grip
Red magazine release button
4 red magazine base plates
Big plastic case (Same as for TS Orange)
4 10-round magazines
It has a MSRP of $1799 and they will arrive in Canada around November/December of this year. Samples will be shown at TACCOM Show this weekend at the CZ booth #117.