The Trump Administration is Reportedly Considering the Use of Smart Tech to Help Prevent Gun Violence
Ben Ryder 09.04.19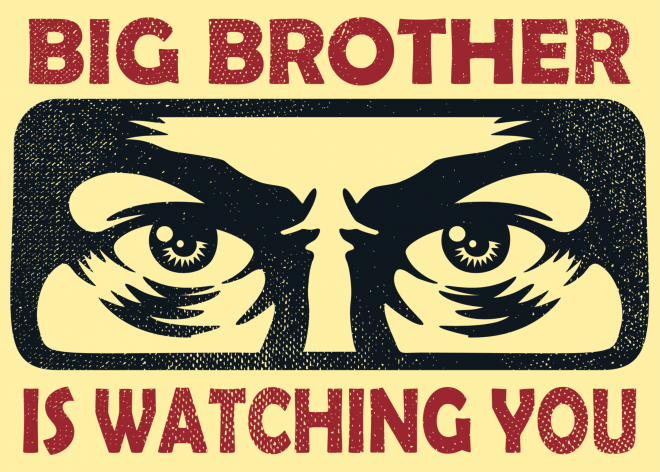 1984 is thrown around a lot in this day and age, especially when discussions turn to smart technology like Amazon Alexa. I think most of our readers are familiar with the book, "1984." In it, the Government has taken total control of the citizenry using propaganda and thought police. Every citizen must toe the line and spout the approved messaging that is handed down from Big Brother. So many of the terms and even ways that we think about Government overreach came from this "fiction" novel.At the time this book was published, 1949 if you can believe it, the technology landscape was in its infancy. The idea that Orwell had enough foresight to predict not only the ways that a totalitarian Government would act in the future, but also the ways they would use technology against its citizens is mind blowing.
Most of the population doesn't seem to care about the potential use of tech to restrict what they do and how they do it. It's the old saying of late, "I'm not doing anything wrong so why do I care if they are watching." Well I personally have never said that and I really don't know how someone could not care if they are being watched. I mean, if you were watching TV with your blinds open, wouldn't you care if someone was standing at the window, just watching?
The sleeper tech that people have been willingly inserting into their lives is the next frontier of passive surveillance. Smart home devices like Amazon's Alexa are being inserted into homes across the country and built with a single purpose, to listen 24 hours a day, waiting for the prompt phrase to activate. What most people don't know is that there is a local and cloud storage system for those smart devices. Your Alexa is constantly recording and Amazon has confirmed that those recordings are stored indefinitely.
People across the country are literally paying private companies for hardware that will enable spying in their home. Just think about that, people are paying to be spied on and not worrying about who is listening and what is being recorded. They are more concerned with playing a song than preserving their privacy.
As most who spend even five minutes thinking critically about how this domestic spying apparatus could be turned against the everyday citizen, there is a never ending potential for awful outcomes should the Government and Tech Titans team up for "the Greater Good."
It was reported on August 22nd by the Washington Post that the Trump Administration was considering a proposal that would leverage data from Amazon, Google, and Apple to determine if a user was exhibiting characteristics of Mental illness that would lead to violent behavior. The specific reason, to prevent mass shootings. While this is in the discovery phase, a process like this that shows potential could be adopted in the future on a broader scale.
I am not quick to take things that the Trump Admin is considering to heart. Most of the time, we hear that something is being considered, sometimes even mentioned by Trump publicly, and then we get a near immediate reversal. I would suspect that this is a similar situation. With that said, the mere idea of this should give all gun owners, and honestly all citizens, a chill.
Regardless of what the Trump Administration ends up doing with this proposal, a larger conversation among gun owners and citizens as a whole should be had about our relationship with technology. We shouldn't have to be afraid that a consumer grade piece of hardware will be turned against us and used to restrict our rights because we posted a meme or have a dark sense of humor that a computer program can't comprehend.
At the end of the day, each of us have the ability and duty to decide what tech we'll opt-out of using for the sake of our privacy.