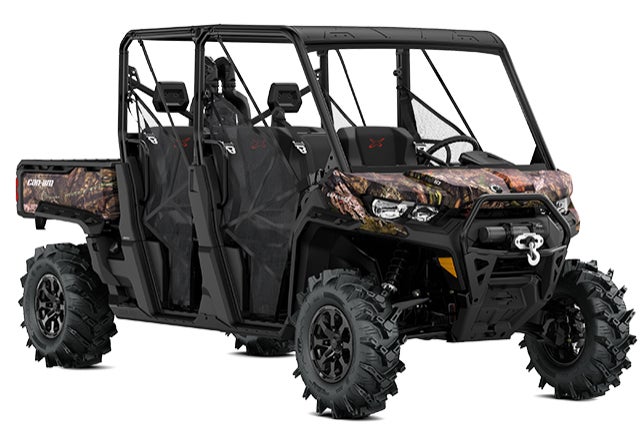 Can-Am makes a bunch of different outdoor vehicles, and they've recently announced that their 2020 lineup will feature Mossy Oak Break-Up Country camouflage, which has apparently become "America's No. 1 Camo Pattern."
I'll admit that simplicity is a plus for hunting. Just park your street flivver someplace, grab your gear, and get to hiking. After all, the ol' shank's mares can take you places no vehicle can roll, but at the same time, I have long enjoyed the convenience of using an ATV or side-by-side UTV as a runabout vehicle, people-mover, game-getter, and gear-hauler.
Many other folks are with me on that, I know. So here's a quick look at the new 2020 line from Can-Am, according to the press release. Click the link for each model to view full specs on the Can-Am website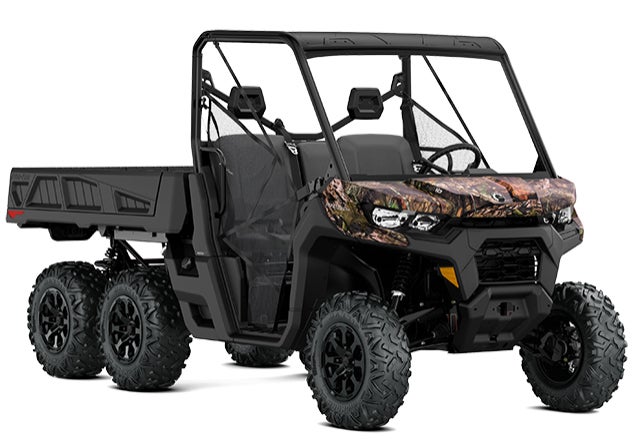 All New
Heavy Duty 82 HP Rotax engine
2500-pound towing capacity
Smooth, reliable, durable transmission
When the work is over, the Defender 6 X 6 DPS is perfect for the most dedicated hunters that never stop working on their hunting grounds. Sportsman can take advantage of the spacious cargo box that sports a 1,000-pound capacity when hauling food plot supplies, tree stands and when hauling out that trophy animal after a successful hunt. With a 13-inch ground clearance and easy handling capabilities there is no limit where the Defender 6 X 6 DPS can go.
Can-Am Outlander 650 Mossy Oak (Image: Can-Am)
62 HP Rotax V-Twin Engine
Continuously Variable Transmission (CVT)
3000-pound Warn winch
High-Strength multifunction racks
Tri Mode Dynamic Power Steering
26-inch Carlisle ACT HD 6 Ply tires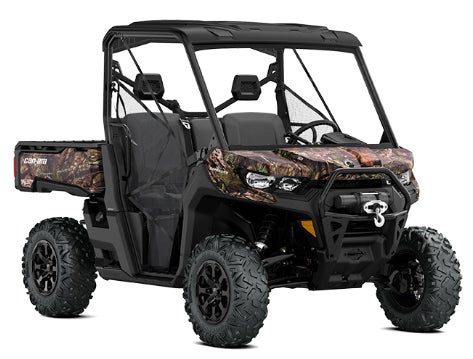 Heavy Duty 82 hp Rotax 976cc engine
PRO-TORQ transmission
Multi-function cargo box
VERSA-PRO bench seats with reinforced two-tone seat skin and adjustable driver seat
The Defender Mossy Oak Edition is loaded with features that not only make the hunt more enjoyable, it has enough power and functions to be able to use while on the farm or while enjoying precious time in the outdoors.

Whether one is traveling through crop fields while bird hunting, driving to and from a tree stand location while deer hunting or sneaking into the general area of a gobbling tom turkey during the spring, the ability to do so quietly, comfortably and safely are big factors.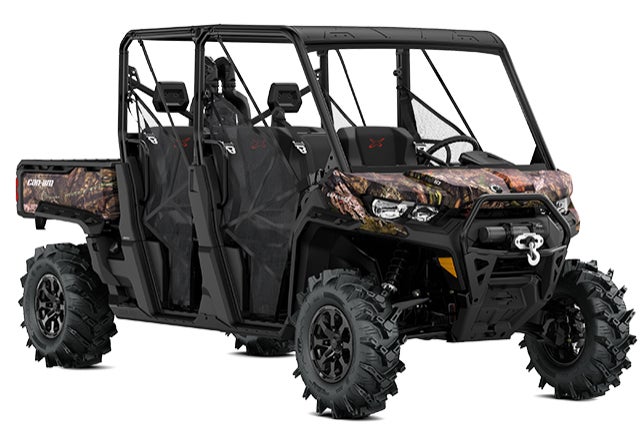 Family-size seating
VERSA-PRO bench seats with adjustable driver seat
Heavy Duty 82 hp Rotax 976cc engine
PRO-TORQ transmission
Dynamic Power Steering
2500-pound towing capacity
4500-pound winch