Two New Micro Cam Game Cameras from Wildgame Innovations
Russ Chastain 09.05.19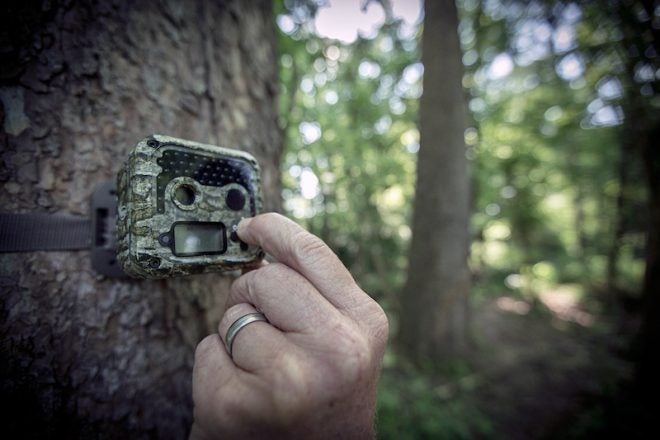 Wildgame Innovations is claiming they have "the most advanced trail camera technology," and I have to say it looks pretty good. What they're offering are two tiny "Micro Cam" game cameras that pack a passel of features into a small package. This makes them easier to carry — and less-detectable by potential camera thieves.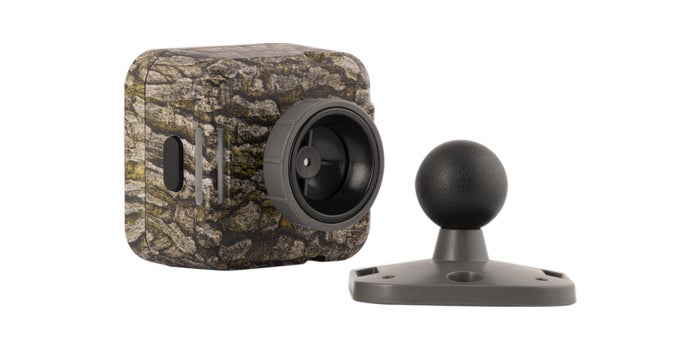 The two new cameras are only 3″x3″x2″, which is very small and really nice when you're carrying them in and out — and when you wish to hide them from crooks.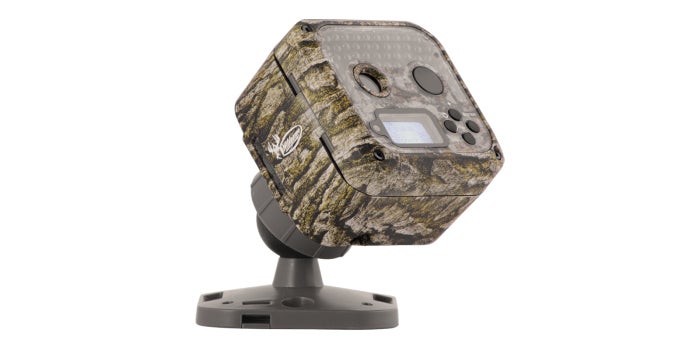 Here's what they have to say:
Easy to use and simple to mount, both the Shadow™ Micro Cam and the Shadow™ Micro Cam Lightsout™ deliver amazing 16-megapixel images and HD 720p videos.

Both units feature Wildgame Innovations' own Adaptive Illumination™ technology, which determines how far away game is from the unit and automatically adjusts the camera's image exposure setting accordingly to get the perfect shot.

These units easily mount to a tree, fence post, or other surface thanks to Wildgame Innovations' proprietary magnetic ball mounting bracket. In addition, these cameras operate virtually silent thanks to Wildgame Innovations' Silent Shield™ technology. Photographs and videos are tagged with three display stamps: Time/Date, Location, and Moon Phase.

The Shadow™ Micro Cam is outfitted with high-intensity infrared LEDs, while the Shadow™ Micro Cam Lightsout™ uses both invisible black infrared LEDs and the Lightsout™ invisible infrared LED flash.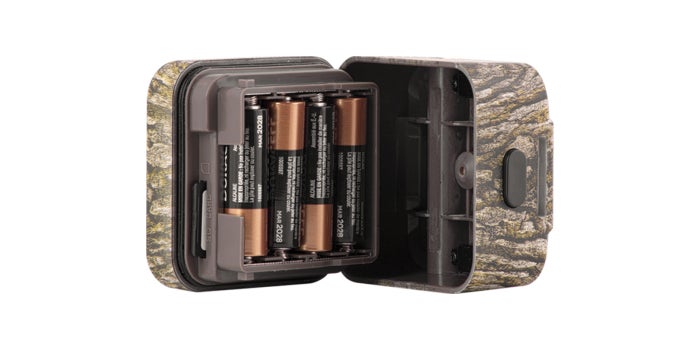 Specs Common to Both Models
Unique micro shape reduces footprint for easier concealment
Dimensions 3 in. x 3 in. x 2 in.
Adaptive Illumination™ adjusts based on distance to target
Exposure control settings for improved clarity
HD photo and 720p video capabilities
Silent Shield™ technology keeps operation quiet
Multi-layer dot matrix LCD for easy programming
Backlit display for improved visibility in low light
Up to 32GB SD Card, and uses 4 AA Batteries (not included)
Adjustable mounting strap included
Battery life: up to 6 months
Aspect ratio: Regular (4:3) or wide angle (16:9)
Photo stamps: Time/Date, Location, Moon Phase
These cameras both offer "exclusive integration" with the HuntStand hunting app.
Illumination range for the standard Micro Cam is 80 feet; the Lightsout version says 75 feet. According to online user reviews, they only take one photo per trigger.
The Micro Cam's MSRP is $99.99, while the "Lightsout" version's MSRP is $109.99. They say the Lightsout version "remains unseen with Lightsout™ invisible infrared LED flash."