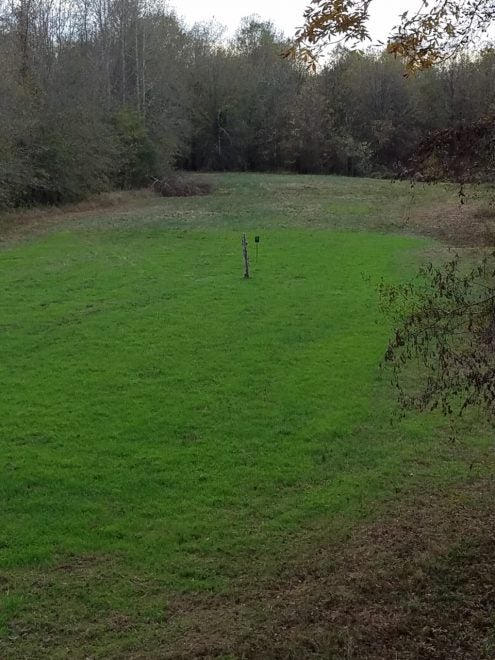 It's just about time. Deer hunting is nearly here and is already open in some parts of the country especially for archery hunting. If you have not already planted some supplemental wildlife food plots, now is the time to get with the program.
Supplemental wildlife food plots certainly boost deer nutrition, but mainly the purpose is to attract deer, pulling them out of thick cover and bedding areas. Simply put, you cannot harvest what you cannot see, and in many cases an established food plot will serve that role on many deer hunting properties. So, what steps to take to create a wildlife food plot?
Unless you already have food plots to prepare and plant, pick out some good isolated spots where you hunt, clear the trees or brush and shape it in irregular edges that mate to woods or other habitat thickets. Mow and plow the ground in preparation for planting.
In order to know the best combination of fertilizer and or lime, get the soil tested in several spots across the plot. Most university or state wildlife departments accept soil samples for testing. These results will tell you exactly what nutrients those soils will need. After seeding then apply the appropriate amounts of fertilizer and lime to help grow the plot seeds.
Buy good quality seeds from a known, tried, and tested seed source specifically for your area. Many deer hunters and landowner game managers try to get by with planting a simple blend of wheat and oats. Some add rye grass to provide a fast green-up. However, go beyond the basics by adding some additional high-nutrition plot plants.
Among some of the better food plot seeds to increase protein and other nutrients includes leafy vegetables, greens, turnips, mustard greens, rape, and radish. Brassicas like the New Zealand varieties can grow up with thick leafy greens. Deer literally tear these leaves up. Try different plantings at various times so there will be plants available all deer season long into the late fall and winter hunting months.
Sometimes you can find bags of a single seed variety at a farm co-op or you may be able to specify a blend of choice so you can build a plot just the way you want. One additional strategy is to let the seeds germinate and sprout, then hit them with a good fertilizer. This will grow the best possible plot to attract and hold deer especially the big bucks.