Dad With PTSD Wrote a Book to Help His Daughter
Russ Chastain 09.24.19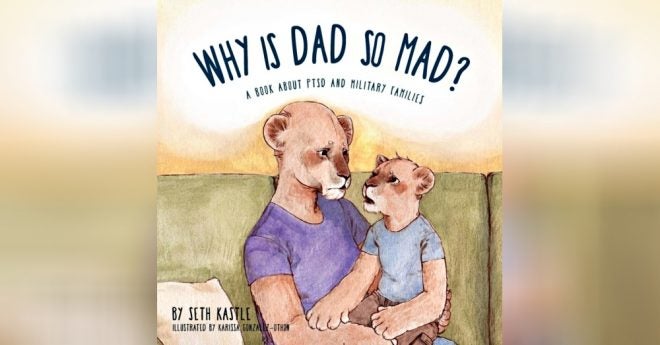 War. It's an ugly thing, and it has ugly side effects. The vast majority of warfighters suffer from PTSD to one degree or another, though they may not know or fully understand it. Not only is this tough on vets, it can also be difficult for their families, as retired Army 1st Sgt. Seth Kastle discovered for himself.
Multiple foreign deployments had left him in possession of a seething pit of anger, which he didn't understand and was unable to control. After he finally discovered useful therapy and the healing began, he knew he needed to talk about it with his young daughter. But how?
One day, Seth learned about a fellow veteran who had published a book. He recalled a story he'd written about his PTSD experience after a tough day at work, and the wheels began to turn. He decided that a children's book was the perfect way to help explain things to his daughter Raegan, as well as helping other veterans cope with their own PTSD.
A Kickstarter campaign raised the money to hire an illustrator, and in 2015 the story of a family of lions was published, entitled "Why is Dad so Mad? A book about PTSD and military families."
It didn't take long for Seth to see positive effects from his work.
'After I first read the book to my daughter, I remember her saying, "I'm sorry you have a fire in your chest now, Dad,"' Kastle said. 'She was four at the time. That's something I'm always going to remember.'

'No matter what, when they're mad or sad at you, they still love you,' Raegan wisely explained. 'There's always a fire in his heart, but no matter what, I know there's love.'
Pretty cool.
I can't end this post without adding that many reviewers on Amazon were disappointed in the book, saying it more-or-less tells children that 'dad is mad but he still loves them and that's just how it's gonna be' and that's about it.
That said, the good reviews far outweigh the bad ones.
The Kastles have also published "Why is Mom so Mad?" to help children of female veterans.