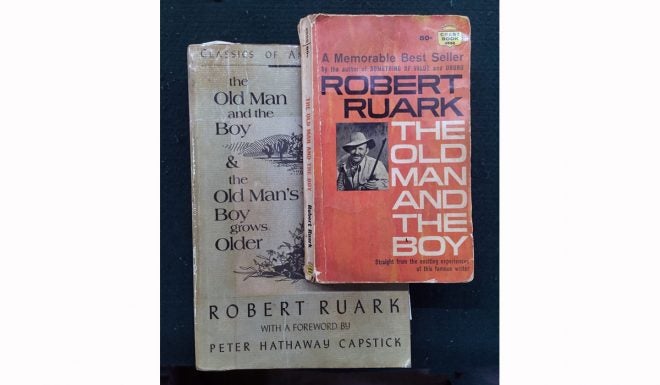 I won't keep you in suspense. The best hunting book ever written was originally discovered by me as a young boy in the hall closet of our family home, where miscellaneous things were stored. It was a small and well-worn paperback simply titled, "The Old Man and the Boy."
I was a voracious reader on the prowl for something good to read. Once I began to delve into the pages of this small volume that was printed several years before I was born, I was hooked. It was all about hunting and fishing and growing up in the great outdoors, and it was written from the viewpoint of a young boy who loved guns and hunting and everything connected to them.
Just. Like. Me!
The Old Man is his grandfather, who was his guide, teacher, and overall father-figure. The Boy, of course, is the author.
Robert Ruark, a well-known writer of the time and one of my literary heroes, originally wrote the stories in the collection as a column for Field & Stream, many moons ago. Once he'd created enough of them, they were collected and edited into The Best Hunting Book Ever Written.
In these pages are something for everyone who has an interest in hunting, guns, dogs, and life in general. Beginners can learn alongside the boy as the Old Man imparts common-sense life lessons and teaches him how to be an ethical hunter and a responsible man in a world of greasers, street gangs, and zip guns. Old and jaded hunters who have killed dozens of big hairy critters will chuckle and nod knowingly as they see their own hard-learned hunting lessons spelled out in plain language that's so well-crafted you almost feel as if you're enjoying a chat around the fireside instead of reading a book written by a man who died back in '65.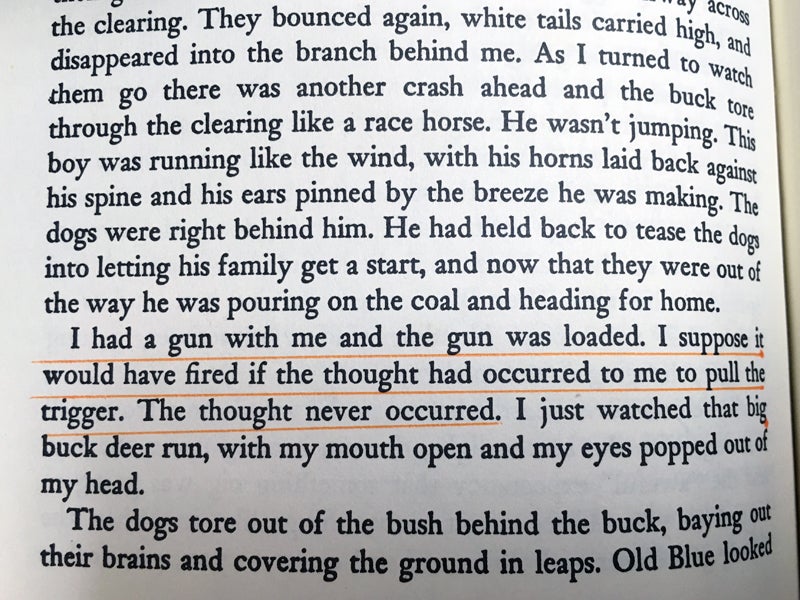 I read and re-read the old paperback until some of the pages were falling out. As I reached young adulthood, I discovered there was a sequel to this book, "The Old Man's Boy Grows Older," and during one of many visits to the book store I was blessed to procure an edition containing both books in one volume. The sequel is not quite as good as the original, but it's still considerably better than most reading.
I have played a major role in introducing two young men to hunting, and made this required reading for each while still in his teens. I know they came away richer for that experience, and better-prepared to become good, ethical hunters.
Ruark's recounting of his grandfather's wisdom is perfect, and his description of the old Southern gentleman is achingly familiar. By the time you're done, you will be happy you read the book but sad you never got to shake the Old Man's hand.
It's strange for me to realize that I am now older than Robert Ruark was when he bought the farm at the far-too-young age of 49. I am thankful he left this and other fine works of literary art for future generations to enjoy.
Buy The Old Man and the Boy — you won't be disappointed. When you're done, pick up The Old Man's Boy Grows Older.