Breaking News: Here is the Springfield Armory Hellcat
Ben Ryder 09.25.19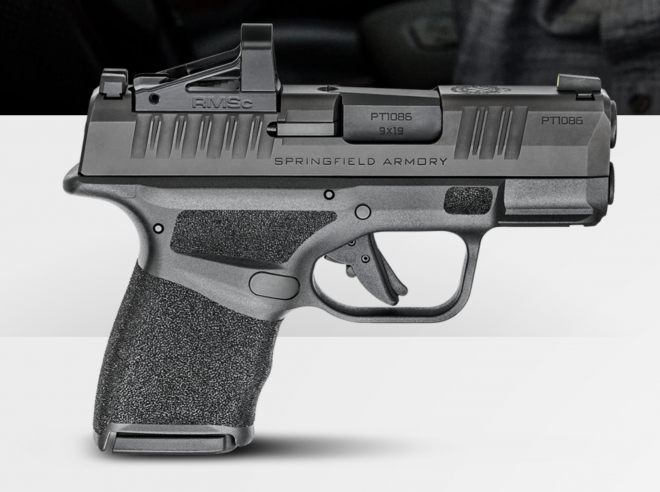 After teasing a new product for most of September, Springfield Armory has today announced their newest subcompact 9mm carry gun, dubbed the Springfield Armory Hellcat. The Springfield Armory Hellcat is a two-tone pistol that is optics-ready. It's looking to take on the handful of new carry guns that have launched over the last year, specifically the G43 line and P365.
Leading up to today's launch, Springfield Armory had a flurry of marketing to get people excited about the launch. What is surprising is that publications like ours, who normally get the scoop prior to a new product launch, were left in the dark. Springfield wanted this launch to be secret and we really can't blame them. More often than not, the best-laid plans of firearm brands are foiled by a leak that happens weeks before launch.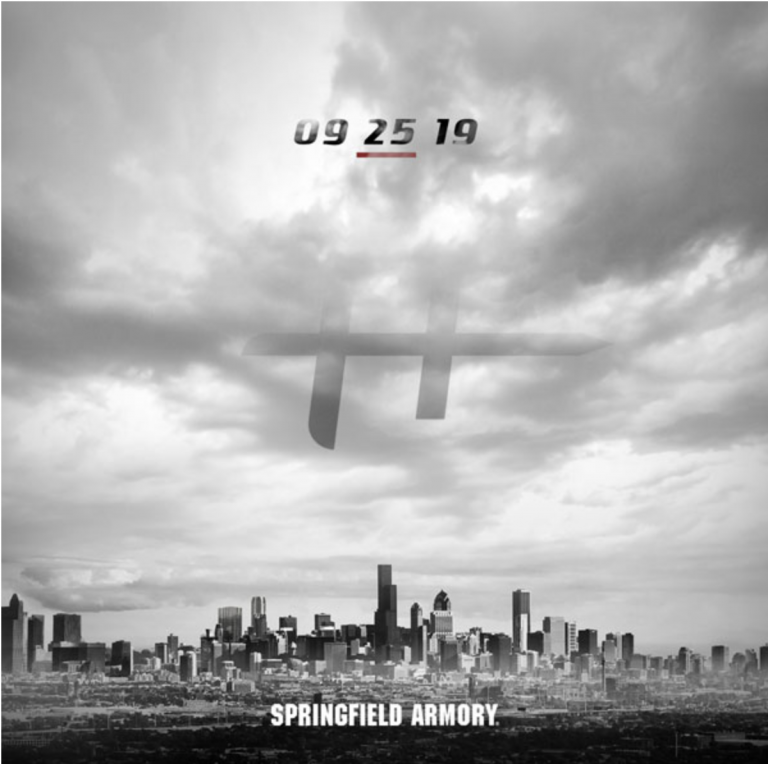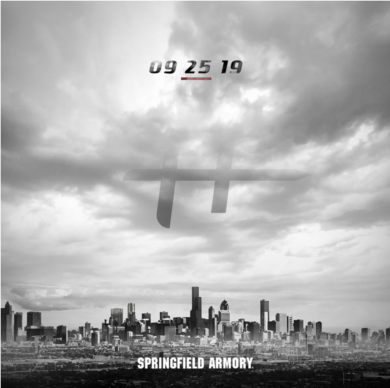 Like its competitors, the Springfield Armory Hellcat has an impressive capacity for a small pistol. The Springfield Armory Hellcat touts a class-leading micro-compact capacity of 11+1 and an extended magazine that takes that to 13 rounds. The Springfield Armory Hellcat also features front and rear serrations on the slide as well as high visibility tritium & luminescent front sight paired with a Tactical Rack U-Dot rear sigh.
Some of the other features include:
A 3″ hammer forged barrel
Top slide serrations
A standard accessory rail
A flat trigger body with nickel boron coated trigger group
A reversible mag release
A loaded chamber indicator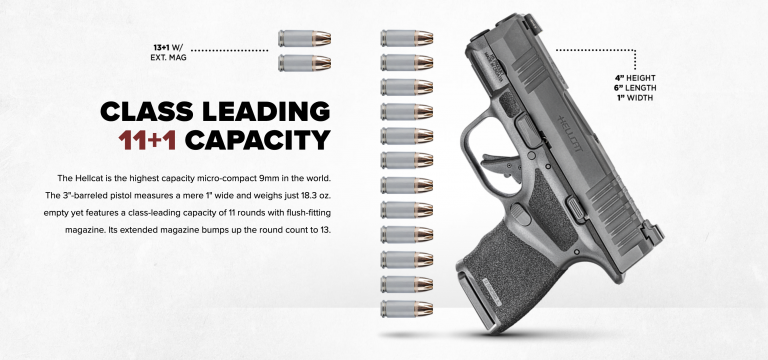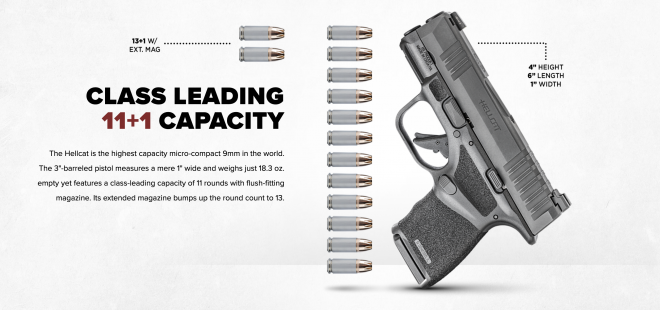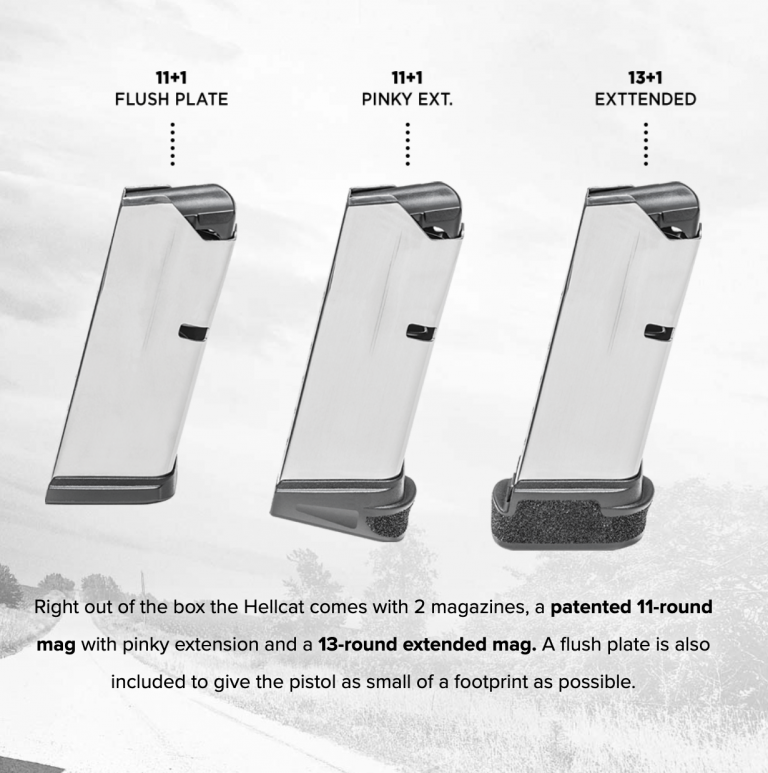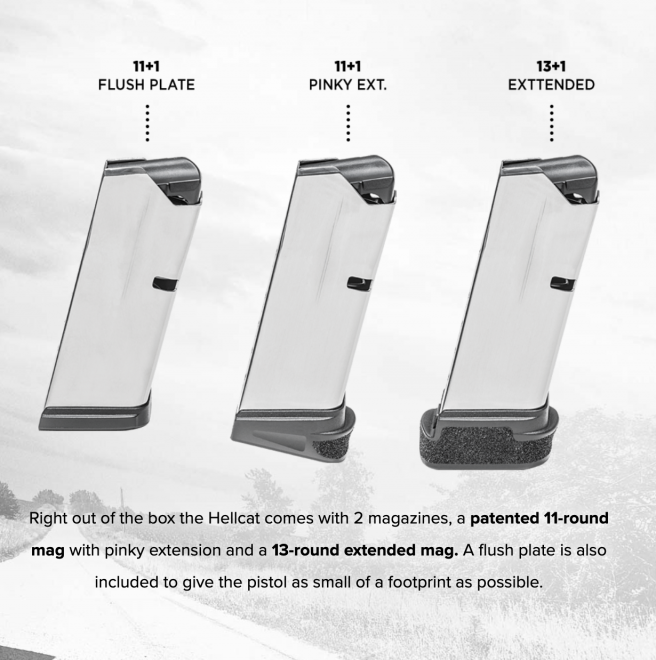 "This is the first step in a new direction for Springfield Armory," says Dennis Reese, CEO of Springfield Armory.
"This new gun is the result of years of painstaking development and engineering in addition to intensive collaboration with top engineers and subject matter experts. The result is a firearm that will be the definitive offering in its category."
Having not had our hands on this pistol, we can't say much beyond what we have seen from the launch event. This will most certainly spur debates that have been going on specifically focused on the P365 and G43. Only time will tell, but for Springfield die hards, your new EDC may have just arrived.
The MSRP of the Springfield Armory Hellcat will be $599. For more information on this pistol, you can head over to www.springfield-armory.com