Shadow Systems MR918 9mm FDE Pistols Shipping Now
Dickson 09.29.19

Shadow Systems Corp, based in Plano, Texas, carrying on from the great success of the MR918 (MR = Multi-Role) 9mm platform, has released the Elite and Combat series with flat dark earth (FDE) frames. The prices remain the same as the black version, with Elite version starting at $989 USD and Combat version starting at $879 USD.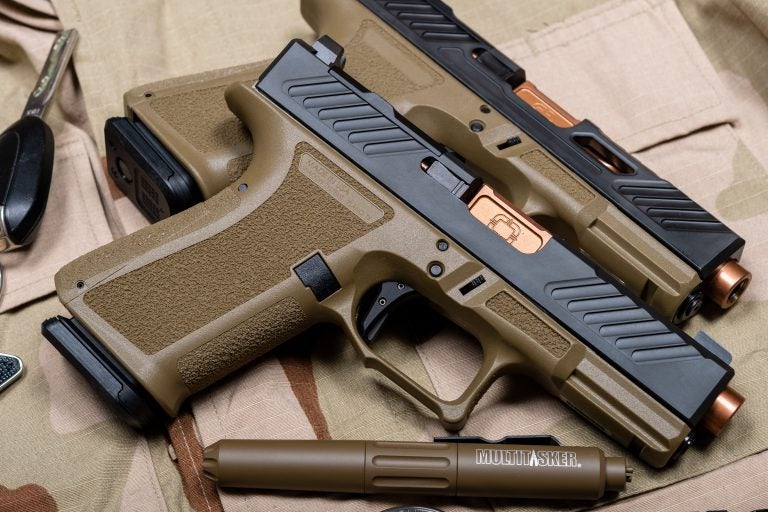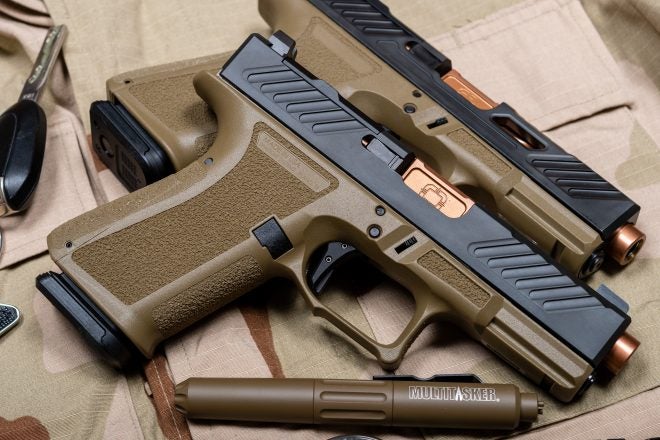 Both pistols feature front and rear slide serrations; the Elite version also has top serrations and window cutout up front. Frames are made in-house and feature build-in flared magwell (in addition to a removable, larger magwell that comes in the box) as well as the ability to change the grip angle by changing the backstrap. Like the black version, the FDE frame has trigger undercut and aggressive stippling job.
Sights are Ameriglo HD Night Sights with yellow front outline containing tritium and blackout rear.
These pistols can be configured to be optic-ready, with slides directly machined to accept RMR footprint red-dot optics such as the Trijicon RMR, SRO and Holosun HS507C.
These pistols are shipping to dealers nationwide and are also available at their website at shadowsystemscorp.com.