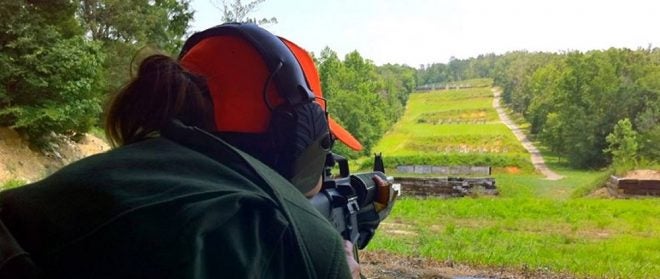 Today's hot topic of long range hunting is really more about long range shooting. The debate is about what is appropriate or even ethical when it comes to game hunting at very extreme ranges. Then one has to also define what is meant by "extreme?"
When I learned to hunt big game like elk, mule deer, antelope or even white-tailed deer, the number one skill to acquire was stalking as close to the animal as possible. Now it seems there is a new trend growing among some hunters to see just how far away they can take down a big game animal. I fear this approach takes away from the real intent of what hunting is supposed to be all about.
I can certainly admire the acquisition of the skills required to hit targets out beyond 500 yards and in some cases 1000 yards. I can also appreciate the types of equipment in terms of rifle, optics, and ammunition being capable of such shooting. But banging a steel gong or a boulder at such ranges is different than trying to execute an ethical killing shot on a game animal at these ranges. I hope the shooter's reasoning is more than "because I can."
To the majority of traditional hunters, the real skill is being able to stalk within close range of your quarry. Many more hunters take great personal pride in being able to creep to within 100 yards to take a good shot. This can be a lot more difficult than most can imagine.
This takes a number of skill sets including doping the wind for scent dispersion, stealth including using terrain features to stay hidden, securing field shooting positions, ranging, optical observation, and just plain ol' keeping quiet in the stalk among other things including patience. Waiting for just the right shooting opportunity as well as when the game animal is positioned correctly for a clean shot.
Only a hunter can determine if his or her shooting skills and equipment are up to the task of making a long range shot. I have hunted out west enough times to know that a 300+ yard shot across a canyon with a swirling wind is no picnic. Many of those shots are missed and sometimes it results in wounded game that can be difficult to track. It's a tough call.
Long range shooting can be great sport. However, I wish it was not promoted for hunting.
What do you think? Let us know. Then we'll talk about these bowhunters shooting game at 75 yards.