Own the Musket That Fired the First Shot at Bunker Hill
Russ Chastain 10.10.19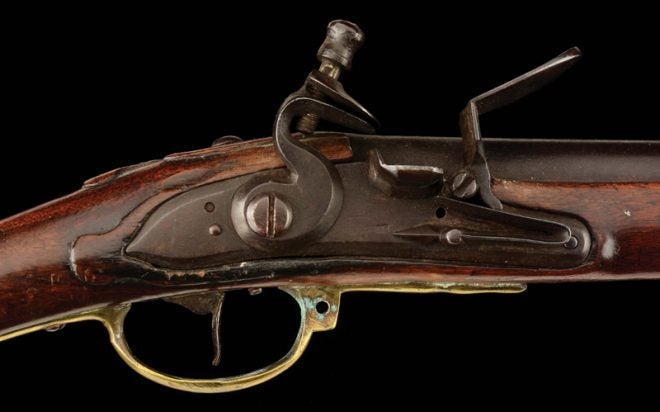 If you are American and care about historical firearms, here's something that will grab your interest: The Dutch flintlock musket that fired the first (admittedly premature) shot at the Battle of Bunker Hill in the early stages of the American Revolution is about to be sold for the first time since then.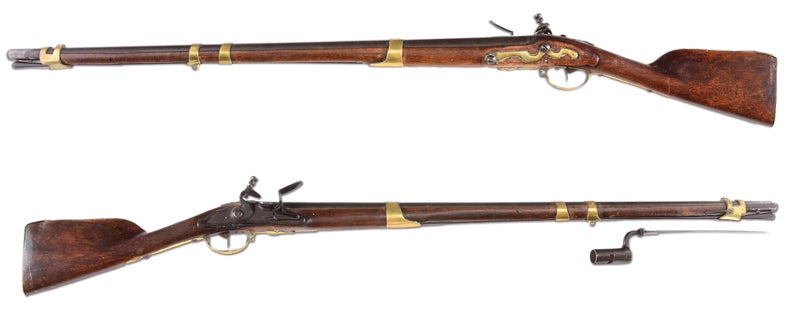 It's probably the best-known and most important firearm from the Revolutionary War. It was owned by private John Simpson, and he was court martialed (but only "lightly reprimanded") for disobeying the famous order of his commanding officer Colonel William Prescott, "Don't shoot until you see the whites of their eyes!"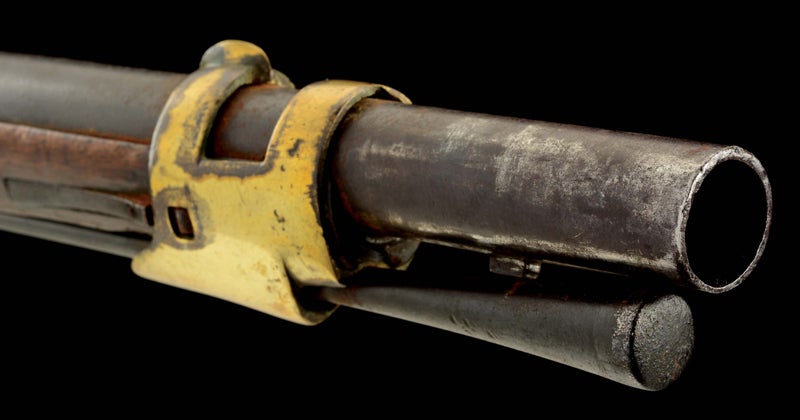 John's criminal feat gave him fame as well as an upbraiding and he went on to "serve his country with honor," according to a historical marker commemorating his shot.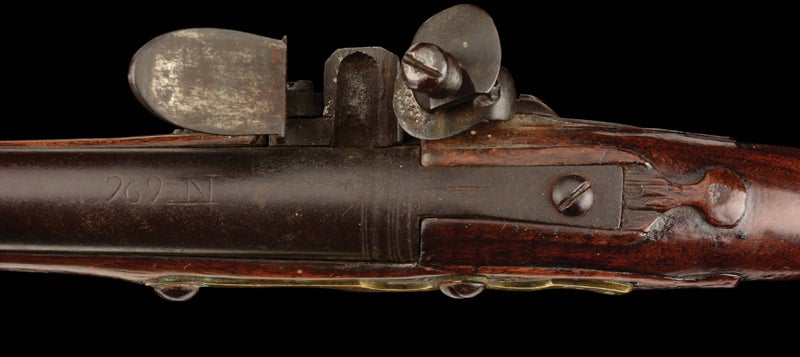 The musket itself is of Dutch manufacture, referred to as a "Type III," one of thousands shipped to the Colonies before and during the war. These arms were commonly used in the conflict.
Notable features of this musket:
Tapered round smoothbore barrel inscribed "No. 696" on top, near the breech
Bayonet lug on bottom of barrel
Original barrel retaining pins and ramrod ferrules removed & four brass barrel bands added (a common modification)
Flat banana lockplate has beveled edges, stamped with a small rectangular "FC" cartouche
Standard Type III brass furniture
Buttplate tang inscribed "G"
Walnut stock of typical early Dutch form with carved teardrops around lock, sideplate, and barrel tang.
Comb is high and pronounced in early Dutch and German fashion
Includes original matching numbered bayonet inscribed "G – No. 696″ on the socket with faceted double-edged 12-1/8″ blade (16-5/8" overall length)
The condition is varied, as some things have been polished while others have not.
CONDITION: Barrel and lock retain an undisturbed heavy brown patina, lock is in its original flintlock configuration. The post on the cock was broken off during the period and is absent. Brass has been partially polished and shows some marks from use and darker areas. Stock shows some scattered marks from use and light areas around brass furniture from polishing. Stock retains an original undisturbed surface. Complete with original iron ramrod. Bayonet retains a matching dark heavy patina with some minor period nicks to edges. All markings on musket are excellent.
Also included with the musket and bayonet are several copies of a research book about the gun, as well as John Simpson's original 1778 New Hampshire commission as a Second Lieutenant.
Simpson has other claims to fame as well:
John Simpson was the grandfather of Ulysses S. Grant and the great grandfather of Meriwether Lewis. The musket was passed down to his son, Samuel Simpson, Sr. then to his grandson, Samuel N. Simpson, Jr. The musket then went to the current owner's maternal great-grandfather Charles Lyon Simpson. It was then given to his grandmother, then his mother, and finally, to the current owner.
After being owned by the family all this time, the old musket is finally coming up for sale.
Want to own this hunk of history? Get ready to bid! It's Morphy Auctions Lot 2172 (click here for details), and the current bid is $75,000. The live portion of the auction will begin on October 23, 2019.