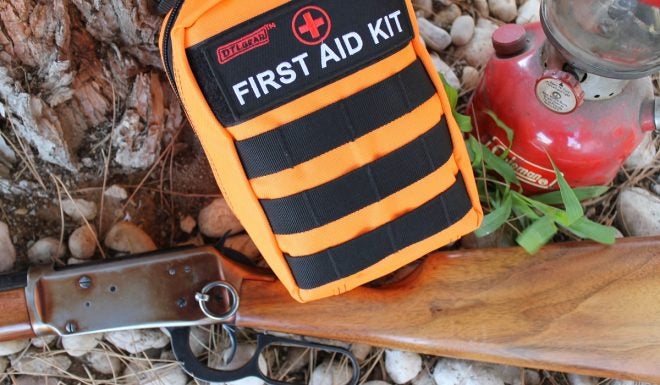 Are you an avid outdoorsman? Do you like to hunt, fish, hike, camp, boat, target shoot or travel? Then you should already have a first aid kit with you or at least nearby all the time. Question is does your kit have the essentials you may really need aside from Band-Aids and tweezers? Whether around the house, in your car, office or in your backpack, quality first aid gear should be the norm rather than the exception. There are many kits on the market today, but let's face it: the everyday first aid kit from Walmart is generally lacking in both quality and content that is truly useful in a serious bleeding event.
Recently, I had the opportunity to get my hands on the Outdoorsman First Aid Kits from DTLGear. I found that it has lots of what you would expect in an everyday first aid kit: bandages, Band-Aids, gauze pads for wounds, tweezers/nail clippers for resolving poke-ems, moleskin for blisters, a CPR mask, antibiotic ointment, and first aid cream for insect bites to mention just a few basics.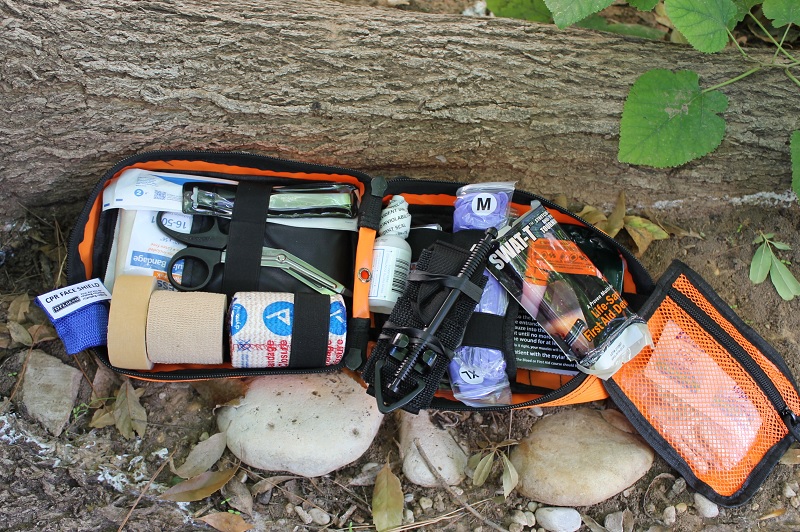 But what I really like about the kit is that is addresses one of the biggest threats in many outdoor accidents, serious bleeding. Even the basic kit from DTLGear comes with a SWAT-T (Stretch, Wrap and Tuck Tourniquet) that can be used as either a pressure bandage or a true tourniquet in the event of an arterial bleed. Also included in the basic kit is a vacuum-sealed pack of compressed gauze, ideal for packing a severe laceration with profuse bleeding. Buyers have the option, with an upgraded kit, to add the SOFTT-W (Special Operations Tactical Tourniquet-Wide) and QuickClot gauze. The SOFTT-W is a much more aggressive tourniquet and the QuickClot gauze has a hemostatic agent that facilitates blood clotting. A side note concerning tourniquets; although applying a tourniquet is not rocket science, I would recommend receiving training on the models you carry from a qualified source.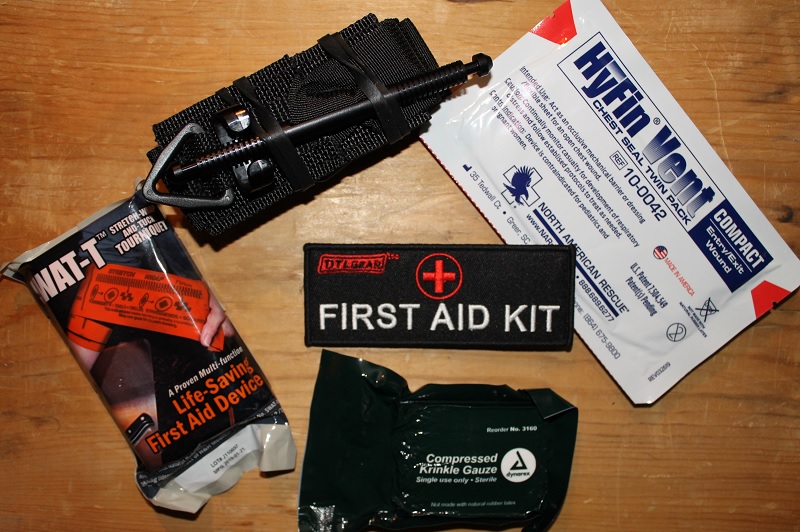 DTLGear summarizes why their first aid kits are better:
Designed by an EMT who is also a sportsman. The Sportsman Kit is designed specifically for hunting, fishing and all outdoor activities
Reduced ultraviolet signature on bandages that prevents animals from detecting the wearer while in the field
Designed to be useable by one person on themselves
Lightweight and compact (8x6x4.25 inches, 1pound, 14 ounces)
Available soft sided kit colors include First Aid Red, Safety Orange, Tactical Black, and would easily stow in a backpack or camp box. A Water Resistant kit is also offered, ideal for any boating excursion. At a minimum, each kit contains 32 individual first aid items.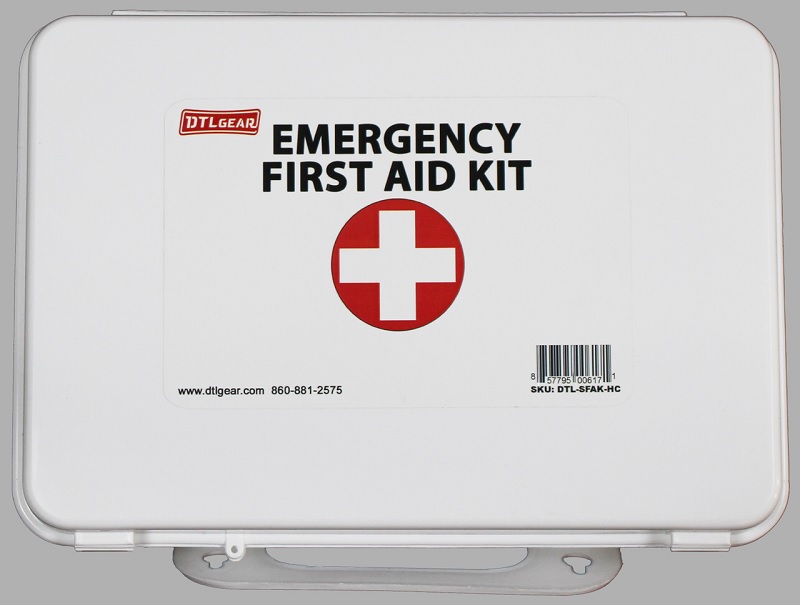 Options and upgrades offered for the Outdoorsman First Aid Kit are as follows:
-Basic kit: (includes SWAT-T Tourniquet & Compressed Gauze) MSRP $99.95
-Intermediate Kit: (includes SOFFT-Wide Tourniquet & Compressed Gauze) MSRP $114.95
-Advanced Kit: (includes SOFTT-Wide Tourniquet & Quick Clot Gauze) MSRP $136.95
The company also offers a bleeding control individual first aid kit (IFAK) that focuses exclusively on serious hemorrhaging, prices start at $79.95.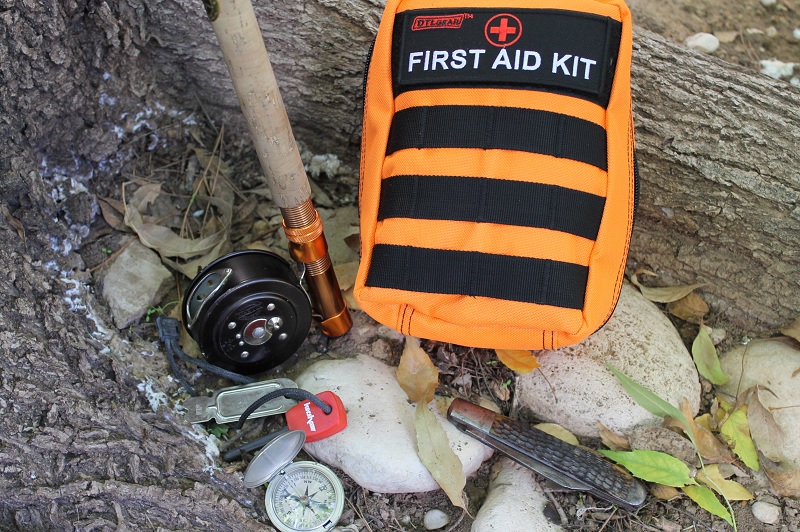 Quality first aid is essential to have on hand, the old adage of better to have it and not need it than need it and not have it comes to mind. DTLGear has done a good job in providing not only a well-built first aid kit with quality components, it has also raised the bar when it comes to including tools that would really make a difference in a serious bleeding event. Check them out at DTLGear.com