Vital Deer Hunting Tools: Tree and Brush Cutters
Dr. John Woods 10.21.19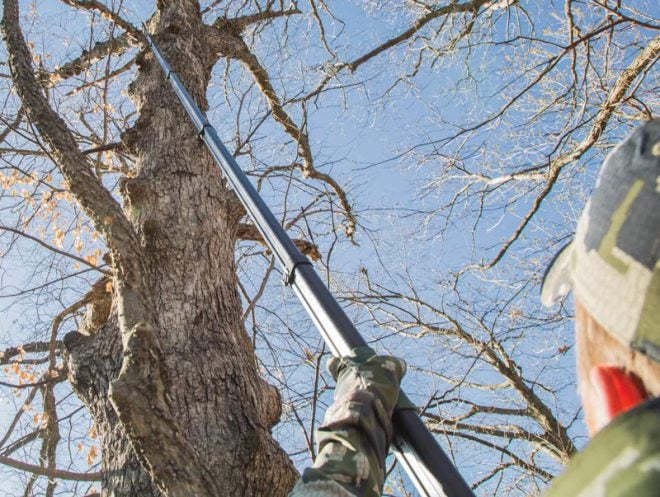 What do you need to deer hunt beyond a firearm, ammo, and clothing? That could be an endless list. To look inside the hunting closets and garages of most serious deer hunters you would likely find enough gear to open a store. Deer hunters tend to accumulate a lot of stuff to help make their sport easier and more effective.
Among all the items you could put on a "must-have" deer gear list, what would you include? High on my list is a good set of hunting stand prep tools. Most of the time you simply cannot go out into the woods or an edge area and throw up a hunting stand without doing some work on that spot around the stand location.
This tool kit includes a good set of brush and limb clippers and a handy cutting saw. I have yet to scout out a new place to pop up a ladder stand or other type of tree stand without having to prep the site. First the base of the selected tree needs to be cleared out so you can easily and quietly approach the stand, but also to clean out any brush so the stand can be set securely.
A good set of hand bypass pruners will clear out brush, vines, thorn bushes, and other vegetation that can block access to a good tree stand site. Do yourself a favor and buy a heavy-duty, even a commercial pruner that has the power to cut through heavy vegetation. Forget the dainty little clippers you often see in hunter gear packs used for trimming a few vines, and stay away from the cheap junk. Check out your local hardware stores for the real tools.
In some cases you may want or need a heavy-duty lopper tool with longer handles for more leverage against the thicker vines and brush. These can also be used to quickly clear out shooting trails and lanes leading away from your stand set. Once the stand is secured in place, then climb up and look around at all the available shooting angles. You're going to see greenery that needs trimming.
Finally a good saw with aggressive teeth can be used for bigger limbs up in the stand or along trails or shooting lanes. Get all of this work done well ahead of the opening day, and you'll be in the clear to spot deer moving around.