11-Year-Old Girls Bags 12-Point Buck on Her First Hunt
Russ Chastain 10.28.19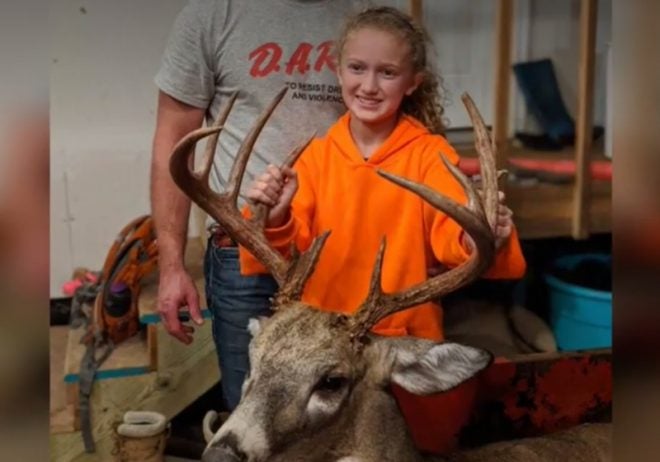 Minnesota resident Lilly Mickelson is only 11 years old, but on her first hunt she reportedly bagged a huge whitetail buck with more points than she has years on this earth.
Friday night, around suppertime, 11-year-old Lilly Mickelson proved she can make even grown men green with envy.
She killed the big beast while hunting with her father just 10 minutes' travel from her home, and she spotted it before he did.
'He didn't see [the deer] at first, so I had to point it out to him,' said Lilly. 'We were both shocked, and we were trying to get a good aim.'
As it was her first time behind the gun on a deer hunt, Lilly was concerned that she might miss. She didn't miss, but he did have to finish off the big buck. Many adult hunters — myself included — have been in the same boat.
'I hit it in the back, so I broke its back and had to go up to it again and shoot it a couple times before it died completely,' she nodded.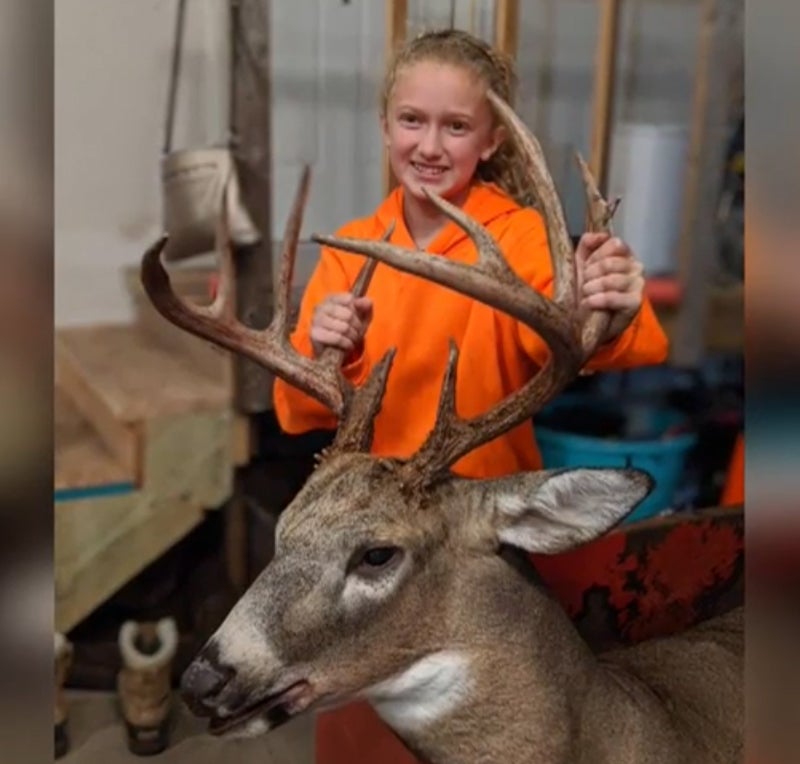 I see but one problem with this — other than I've never gotten a buck nearly that big — and that is, where can she go from here? Here's hoping she adopts my late father's motto: "I'm a trophy hunter — I'm just not particular about my trophies."
If not, she may hunt a lifetime without getting a chance at a bigger buck. But it's all about the experience, not the size of the critter. Even a doe can still get my heart racing.
She owes her opportunity to a youth hunt, implemented by Minnesota DNR to help get more young 'uns involved in hunting. Awesome!