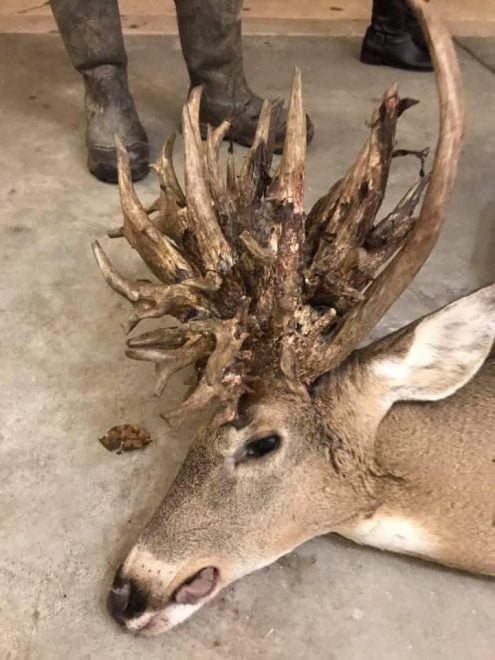 I don't know much about this buck, other than it's really impressive, and really weird. Heck, it makes this 3-antlered Michigan buck seem plumb normal!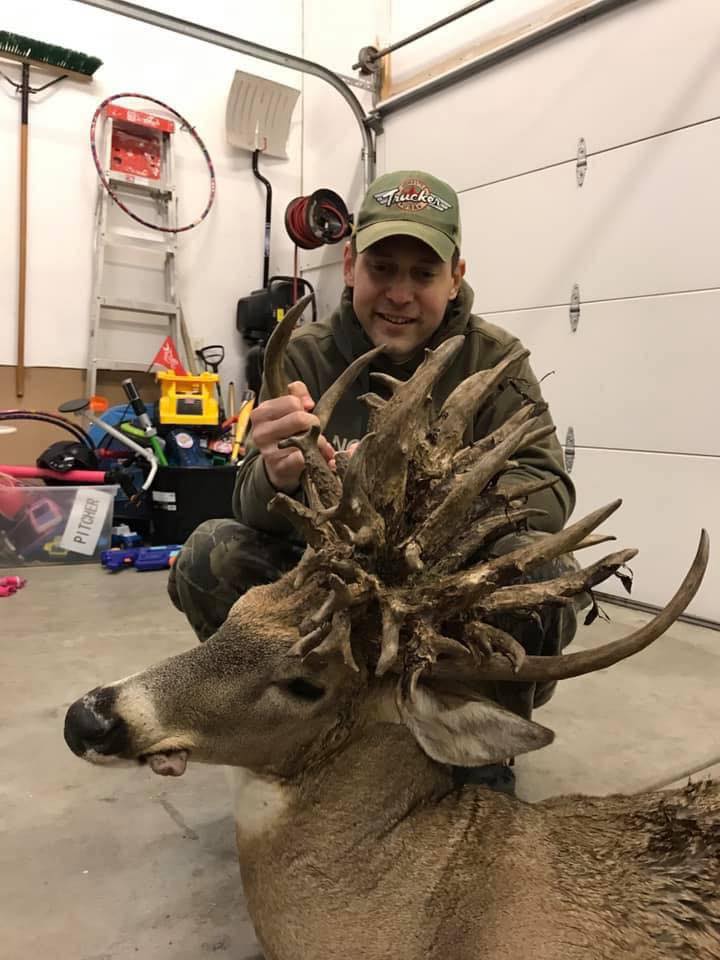 I saw these photos on Facebook where they were posted by Scent Crusher, and all their post says is this:
Check out this FREAK!! Word on the street is it was taken near El Dorado, Kansas…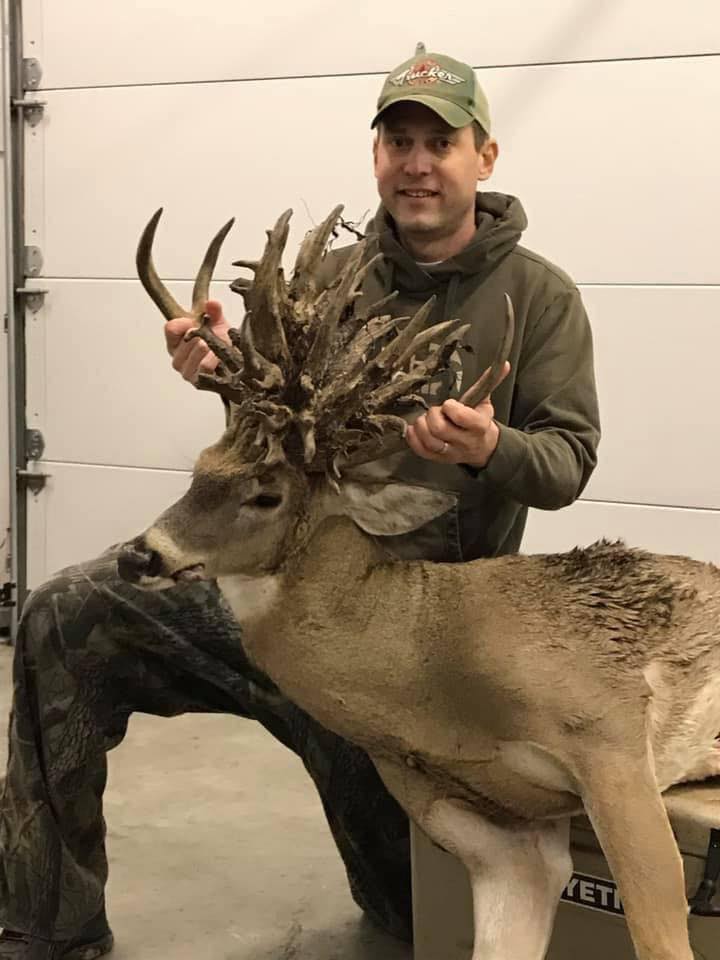 Can you imagine seeing a buck like this approaching your stand? Talk about my heart skipping a beat!
I haven't seen anything else with more details on this. Have you? If so, please enlighten us in the comments below.