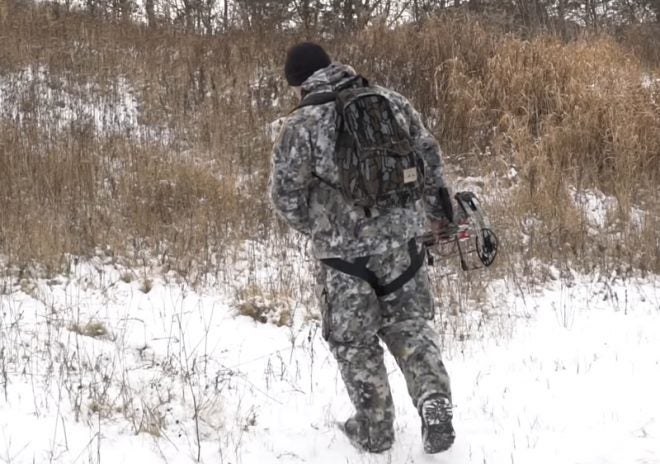 One of my earliest deer hunting memories is of a muzzleloader hunt — my first — when I was a skinny and sadly underdressed 13-year-old. The reason that hunt stands out is because it was so miserable. My hands and feet got so cold and they hurt so badly from it… making that the day I began my quest to stay warm while deer hunting.
In the video below, Jeff Sturgis, who hunts Michigan in much colder weather than I do in the southeastern USA, talks about how to stay warm and comfortable while you sit for hours at a time on a deer stand.
His first point is quality clothing, and he's right. I have a set of pants & jacket made by Russell Outdoors, and I bring them out anytime the temp gets low. They're insulated with Primaloft, and the comfort level is like wearing a sleeping bag. I have been using them for years and will continue to do so for as long as I possibly can.
My biggest problem is with my hands and feet. Which brings me to his "bullet points" from the video:
Feet: Insulated boots, good socks, Heat Factory air-activated HAND warmers, insulated pants over your lower legs.
Hands: Hand warmer tube (hand muff)
Core: Vest, bib overalls, wind blocking.
Base: Moisture-wicking base layers.
Head: Insulated, lined, wind blocking head gear, layers.
He uses many more words than this, and you'll certainly want to watch the video.
Enjoy, and happy hunting!