Top 5 Modern Muzzleloaders for Blackpowder Hunters
Adam Scepaniak 11.21.19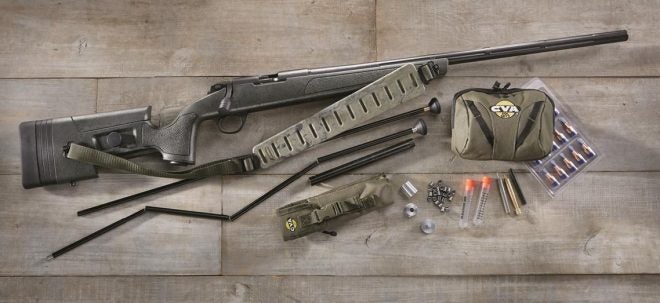 As the temperature continues to plummet around the US, we as blackpowder hunters know that can only mean one thing: muzzleloading season is upon us! Whether you love the loud KA-POW and ensuing smoke cloud, or you are still trying to fill your freezer with venison, many of us participate in muzzleloading every year while chasing big-game. The unique component about muzzleloading is that the technology and firearms seem to improve so quickly it can be difficult to stay on top of what is the most popular or currently the best you can get. So, for that very reason, we have come up with the Top Modern Muzzleloaders for blackpowder hunters! Give this list a look over and see if maybe you will update your arsenal and pick one up for yourself.
The Remington Model 700 muzzleloader is not a new idea, it is simply reborn! Throughout much of the '90s blackpowder hunters could purchase an M700 muzzleloader, but it was not overly popular because of its average accuracy and the difficulty involved in removing the bolt and breech plug to clean. Now, like a phoenix rising from the ashes, we have a significantly improved version in the Model 700 Ultimate .50 Caliber Muzzleloader! This smokepole boasts impressive accuracy, but it does not rank higher on our list because of the proprietary and difficult-to-obtain priming system of primed and cut .308 Win casings. MSRP $1,015
"The muzzleloader has been redefined, with super-magnum power and 300-yard lethal range as achieved by the revolutionary U.M.L. Ignition System and 50-caliber Premier® AccuTip bullets. Double your effective range—twice as easy to use. It's a superior rifle in every way, built to match most centerfires for precision, power and performance. Reinventing the muzzleloader, as only America's most innovative gunmaker can."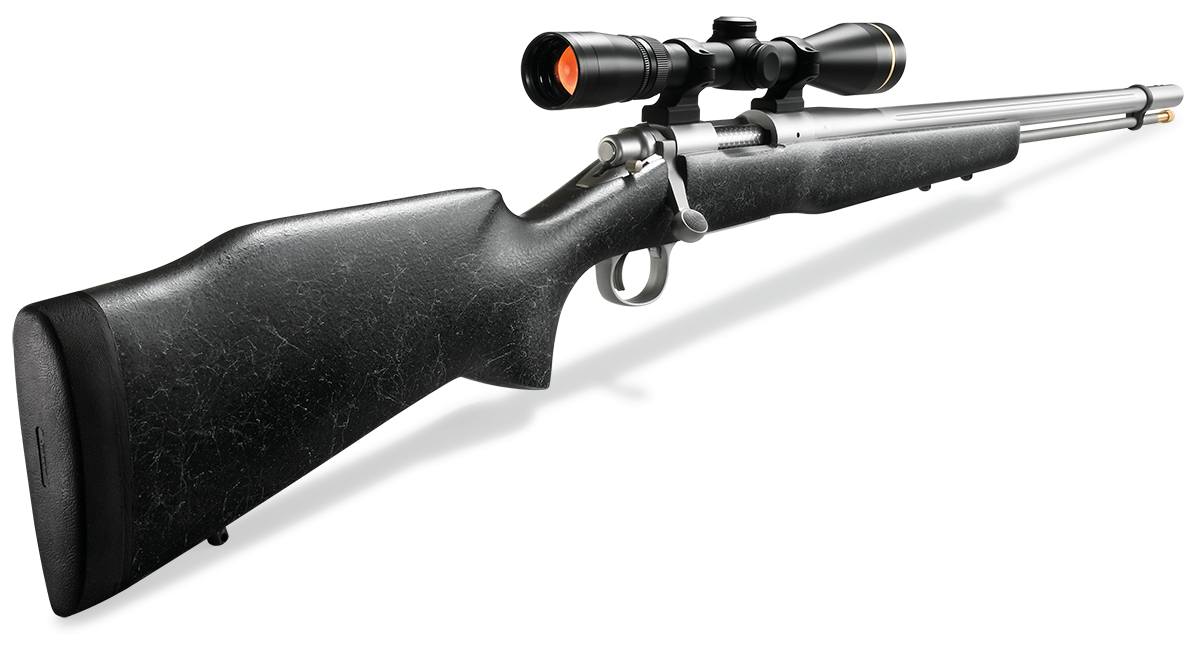 ---
Traditions Performance Firearms as a blackpowder company has a long history of making reasonably-priced, effective muzzleloaders. By no means of insult to Traditions, they have never been known to make premium muzzleloaders; simply reliable and affordable ones. The Vortek StrikeFire LDR is a strong shift towards the premium, high-quality side of things. It boasts a bevy of benefits including a Two-Stage trigger that breaks at 2 Lbs, a T-handle ramrod, a speed breech plug, and it is completely wrapped in RealTree camouflage. MSRP $693
"Traditions™ has raised the bar yet again with the Vortek StrikerFire® LDR. This patent-pending rifle comes equipped with the StrikerFire system and a 30″ Chromoly barrel, allowing you to reach out farther with increased accuracy. The 30″ barrel allows for a longer powder burn which translates to increased velocity, better consistency, and improved downrange accuracy. This is the rifle you want with you when distance counts!"
---
The CVA Accura V2 LR Thumbhole is a mixture of sensible upgrades without blowing the price tag out of the water which makes it a great pick for a muzzleloader for late-season big-game hunters. With intelligent upgrades like a Nitride treated barrel, a factory installed mount, camouflage coverage, a matching sling, CrushZone recoil pad, and so much more, you get a lot of value out of a muzzleloader that retails for less than $600 street price. MSRP $573
"All CVA ACCURA V2 LR models provide a level of accuracy performance that is unequaled by any break-action muzzleloaders on the market today. This degree of precision is attained because ACCURA V2 LR rifles are equipped with 30″ premium, custom quality Bergara barrels. These barrels have quickly become recognized as the most accurate production muzzleloader barrels in the world, and are now available in either Nitride treated 416 grade stainless steel or standard 416 grade stainless steel. The ACCURA V2 LR includes CVA Quick-Release Breech Plug (which is finger removable), and the stocks and forestocks are upgraded with a SoftTouch coating and rubber grip panels making it comfortable and secure even in the foulest weather."

---
The Thompson Center Triumph Bone Collector is a culmination of years of true field research, hunting necessity, and requested luxuries for today's modern blackpowder hunters. With a LimbSaver recoil pad and additional LimbSaver technology integrated into the stock you get one of the most pleasurable muzzleloaders to shoot on the market. Couple that with a Speed Breech and Thompson's Weather Shield coating, and you have a phenomenal muzzleloader! MSRP $638
"Professional hunter Michael Waddell fills his tags with the muzzleloader coined after his nickname, the T/C® Triumph Bone Collector®. From the accuracy and innovation, to the touch and feel, the American-made T/C® Triumph Bone Collector® muzzleloading rifle meets and exceeds the standards of the most discerning black powder hunters. You're not going to find a better-equipped muzzleloader out there than the T/C® Triumph® Bone Collector. with the ultra-light frame, made from aircraft-grade aluminum, and the features you need, but not the bulk you don't. The T/C® Triumph Bone Collector® muzzleloading rifle accepts magnum charges of up to 150 grains of FFG black powder, or equivalent black powder substitute. So get your own T/C® Bone Collector® muzzleloader today and 'Get in the Brotherhood.'"

---
When all muzzleloaders seem to be going in the .50 Caliber direction, CVA took their Paramount down a lighter path with a .45 Caliber achieving unprecedented accuracy and stabilization with hotter loads. This muzzleloader provides shooter's with all of the attributes of a long-distance rifle while blasting blackpowder. For this unique ingenuity, it attains our #1 spot on this list of the Top Modern Muzzleloaders! MSRP $1,062
"The PARAMOUNT™ is CVA's newest addition to its muzzle-loading rifle family. Unlike any other CVA rifle, this .45 caliber bolt-action gun was developed and designed to handle "super-magnum" propellant charges and thus provides the higher velocities necessary for killing shots at 300 yards and beyond. Of course, 2200 FPS plus velocities are worth nothing without the accuracy to put those shots where they belong, and for this, like all premium CVA's, the PARAMOUNT features a custom quality, .45 caliber, free-floating Bergara® barrel in Nitride treated 416 grade stainless steel. Paired with PowerBelt's new ELR bullets, which were specially designed for the PARAMOUNT, this barrel can produce incredibly tight groups at ranges previously thought unreachable for a muzzleloader."

---
Modern muzzleloaders for blackpowder hunters continue to evolve and improve at impressive rates! With all of the new offerings and technology being introduced, which one from out Top 5 list are you most interested in getting? Let us know all of your thoughts in the Comments below! We always appreciate your feedback.