Beating the Cold: Where to Travel for Warm Weather Hunts
Adam Scepaniak 11.21.19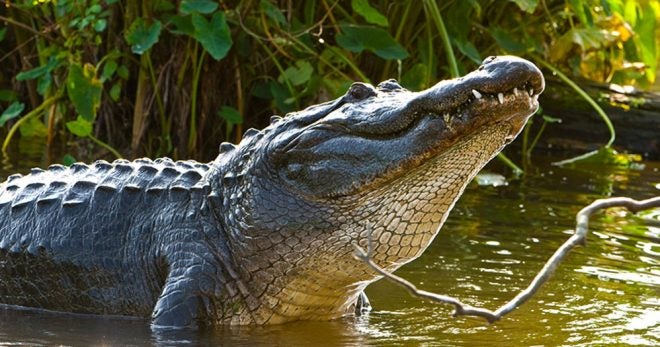 For many hunters throughout the United States, this time of year can force lots of us indoors because although we love the thrill and pursuit of the hunt, the weather outside can become downright miserable. It is difficult to find good enough clothing, let alone the will power, to sit 10 feet up in a treestand when the numbers on your thermometer hit single digits or even negative. There is no need to entirely fret though because a lot of hunting opportunities are still available in warm weather climates to help you fill your freezer and scratch that insatiable hunting itch. Check out some of these warm weather hunts if your state is already too dang cold to put your camouflage on.
Mouflon & Feral Sheep Hunting in Hawaii
The warm weather this time of year in Hawaii is a gorgeous 75 degrees Fahrenheit and there are a lot of opportunities for game hunting. If you stay on the actual main island of Hawaii, you can hunt a multitude of game animals, and the unique thing about Hawaii is their seasons are open year-round. So unlike many states in the lower 48, there is no narrow time window to schedule time off for a hunt. You can chase a lot of challenging game animals in paradise when the timing works best for you.
Mouflon Sheep, Feral Sheep, Mouflon-Feral Hybrid Sheep
Axis Deer, Blacktail Deer
Feral Goat
Feral Pig
There are 6 Hawaiian islands you can potentially hunt, but for simplicity's sake, the actual island of Hawaii houses most of these aforementioned species. Some of these game species are by lottery drawing only while others are viewed more as an open season. Depending on what might trip your trigger, you will want to visit Hawaii's Division of Forestry and Wildlife website. Non-resident licenses are roughly $95, but you will want to factor in how much it may run you to travel that far as well.
Alligator Hunting in Florida
Although the alligator season is currently over for the year in Florida (it runs from August 15th – November 1st), now might be the perfect time to plan out next fall's hunt in the Sunshine State. If you happen to be drawn for a non-resident alligator hunting permit, that affords you two (2) cite tags to harvest two (2) alligators. The hunting permit you receive would be for a specific region of the state of Florida as well as a certain time frame within the 2 1/2 month season.
Florida Non-Resident Permit and Alligator Trapping License: $1,022
No Cost to Apply
Applicants Must be 18 Years Old as of August 15th the year the hunt takes place
As always, it is best to reference the Florida Fish and Wildlife Conservation Commission's website with any of your potential questions. An alligator hunt is a more expensive hunting experience someone could choose to do, but it is definitely one of those "bucket list" type of hunts you will never forget!
Javelina Hunting in Texas
For people who potentially want to stay a bit closer to home, but still want to find some warm weather this winter, a javelina hunt in Texas could be just the trick! Javelina, also known as collared peccary, are indigenous to Texas, New Mexico, and Arizona in the US as well as much of Central America and Northern Argentina. They only grow to be roughly 35 – 55 Lbs, but in the eyes of many hunters, they are a delicious bacon wagon worth hunting!
The javelina seasons in Texas are defined by what county you will be choosing to hunt in and many of them are open year round. Depending on the county and specific season you choose to hunt, you might be able to harvest two (2) javelinas or possibly more.
Non-Resident General Hunting license – $315
Non-Resident Special Hunting license – $132
As a non-resident, you can purchase two different types of out-of-state licenses to hunt javelina. The first being a Non-Resident General Hunting tag. This allows you to hunt a multitude of game animals including whitetail deer, mule deer, and small game animals as well. The 2nd option you have is to get a Non-Resident Special Hunting license which affords you the option to hunt javelina as well as squirrel, alligator, and other fur-bearing animals as defined by Texas. Once again, it is always best to visit the Texas Parks and Wildlife Division website if you have any questions.
As with any out-of-state hunting trip you participate in, be sure to identify all of the licenses, permits, fees, and additional paperwork you might need to submit as a non-resident before you jump on a plane to your destination hunt. This will alleviate potential headaches and ensure a more pleasurable hunt once you arrive. For any of our readers from more frigid parts of the US, which one of these hunts looked most intriguing or appealing to you? Let us know all of your thoughts in the Comments below! We always appreciate your feedback.