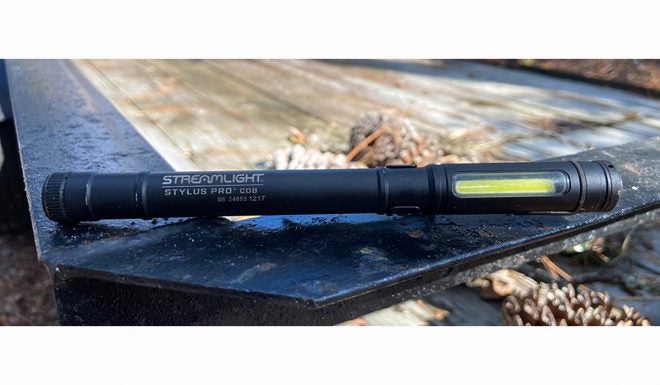 Streamlight makes some good lights, as I have learned over the past year or two. One that has seen more use in my workshop than afield is the Streamlight Stylus Pro COB, whose magnetic base, right-angle illumination, and overall toughness make it great for this sort of work. Of course, it would be right at home in camp or tree stand, and the magnetic base would be right handy for holding the light on a ladder or tripod stand as you get situated in the morning or pack your gear at night.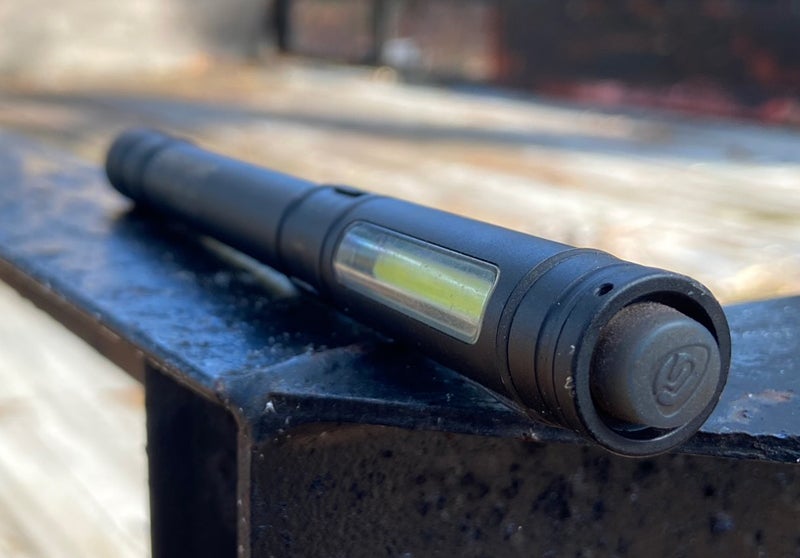 I admire simplicity in design, and this light has it. The pushbutton switch works easily: Press once for low, press again quickly for high, press again to turn it off. If you press and hold a few seconds, the light will go to strobe mode, flashing. In that mode, each short press of the switch will toggle between on (flashing) and off, with just one power level when flashing. Another long press will return it to constant-on mode, and again the switch will cycle the light low/high/off.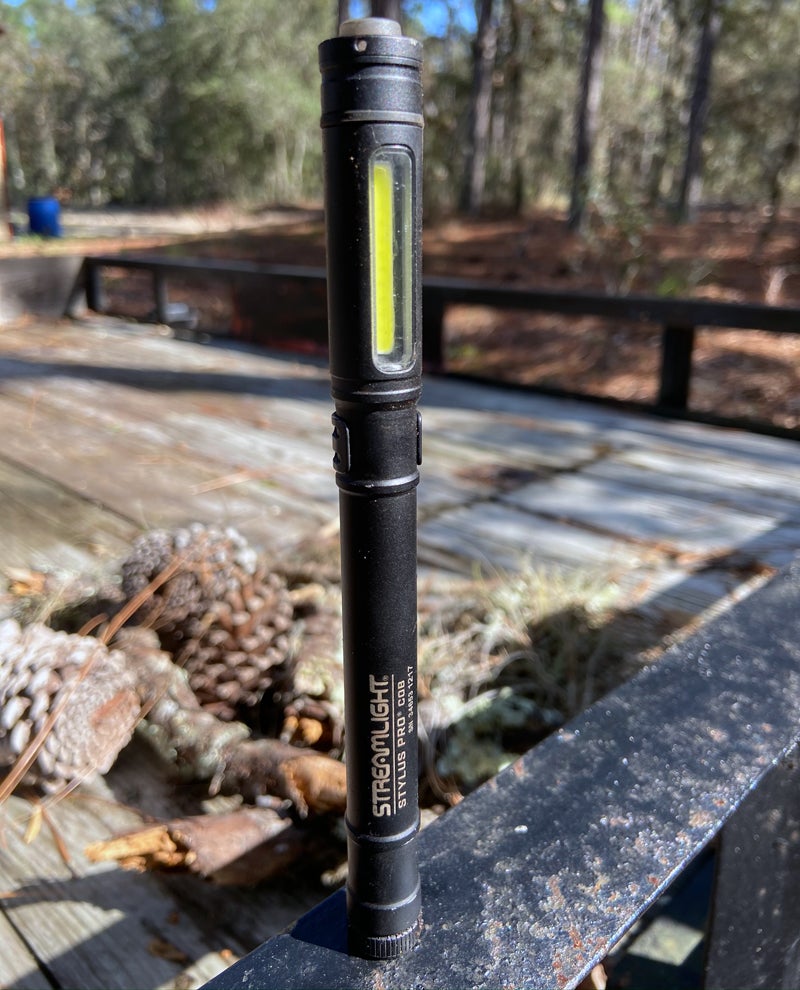 The magnet on this light is the main reason it spends more time in my shop than in my hunt pack. I do a lot of work on small tractors and other equipment, and I often need a hands-free light that stays in place. This light does that job well, staying where I put it.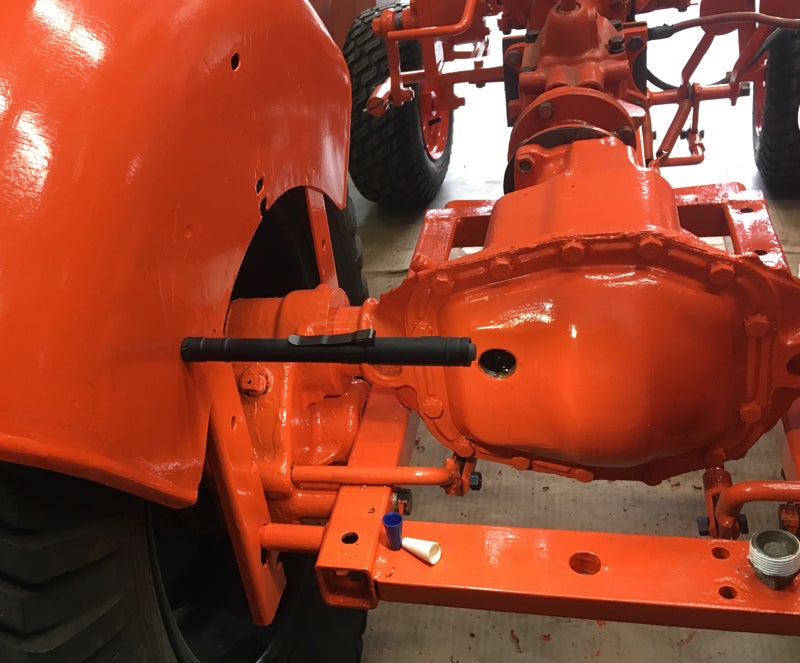 The rechargeable battery is removable, but you don't need to remove it to charge it; simply pop that rubber cover off and connect it to a Micro USB cable (cable included). The battery itself is lithium-ion, 3.7v, 660mAh, 2.4Wh.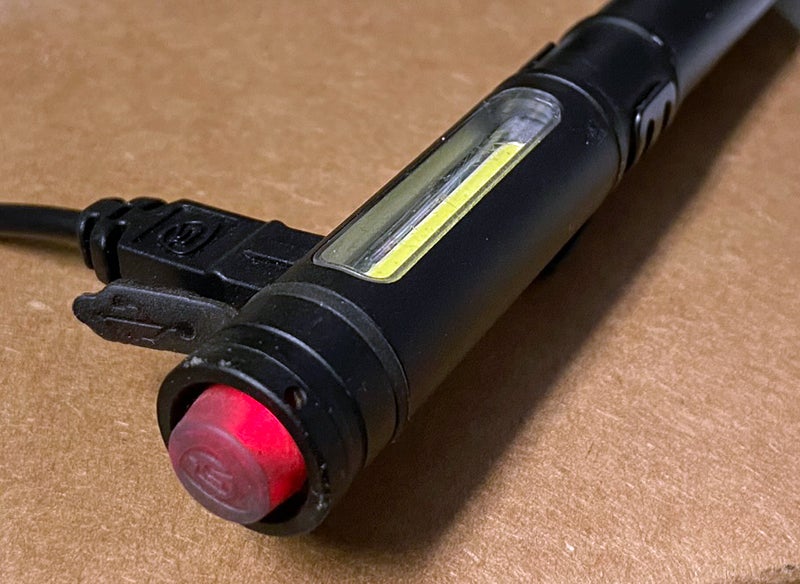 This is a good light and I recommend it. It's been months since I last charged it, but it's still plenty bright. One bummer: You can't use the light while it's plugged in and charging.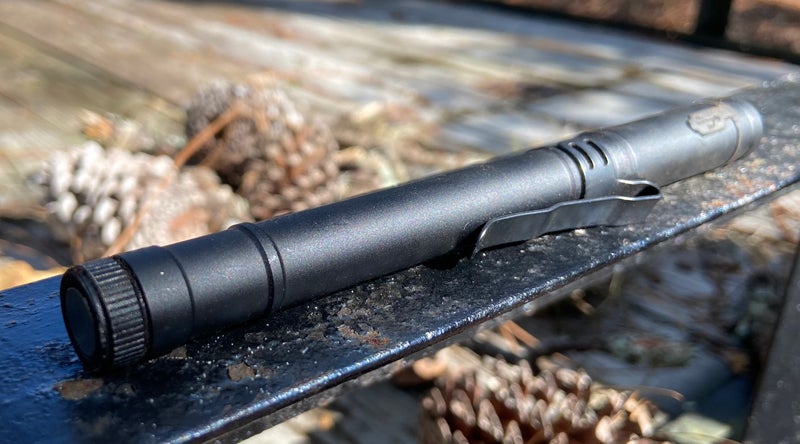 Here are some Streamlight Stylus Pro COB specs:
COB LED (Chip on Board) "impervious to shock with a 30,000 hour lifetime"
Machined aluminum construction
Magnetic base
Pocket/hat clip can be rotated or removed
Water resistant (IPX4)
Impact resistant (1 meter)
Lumens: 160 on high, 40 on low
Modes: High/Low constant; High strobe (flashing)
Runtime: 8.5 hours on Low; 3 hours on High; 7 hours flashing
Regulated output for constant brightness regardless of battery charge level
Beam Distance: 23 meters
Battery: Rechargeable Lithium Ion Cell Pack 3.7v, part number 66143
Recharge: Micro USB port
Length: 6-5/8″
Max Diameter: 5/8″
Weight: 2.2 ounces per manufacturer (mine weighs 2.0 ounces)
Available colors: Red, Blue, Black
Max Candela: 130
Limited lifetime warranty
Made in China
Warranty info:
Streamlight warrants this product to be free of defects for a lifetime of use except for batteries and bulbs, abuse and normal wear. We will repair, replace or refund the purchase price of this product should we determine it to be defective. This limited lifetime warranty also excludes rechargeable batteries, chargers, switches and electronics which have a 2 year warranty with proof of purchase. THIS IS THE ONLY WARRANTY, EXPRESSED OR IMPLIED, INCLUDING ANY WARRANTY OF MERCHANTABILITY OR FITNESS FOR A PARTICULAR PURPOSE. INCIDENTAL, CONSEQUENTIAL OR SPECIAL DAMAGES ARE EXPRESSLY DISCLAIMED EXCEPT WHERE SUCH LIMITATION IS PROHIBITED BY LAW. You may have other specific legal rights which vary by jurisdiction.
Conclusion
The Streamlight Stylus Pro COB is a fine light for the hunter or camper and it's equally at home in the garage or workshop where many of us outdoors folks spend "indoor" time. I will certainly be using mine for a long time to come.