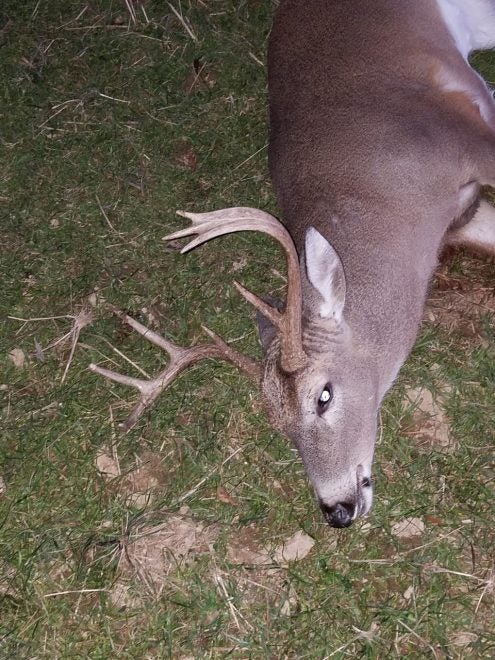 There are two times during the fall deer hunting season when the hunter has the clear advantage.
The first is during the rut when bucks are love-crazy to hook up with a hot doe. This process is naturally the way the species regenerates itself. Some bucks go crazy and let their guards down long enough for hunters to get an edge.
The other time is opening day. Traditionally this is the single most special day for deer hunters because we wait, plan, and dream of opening day all year long. For deer hunters this is the kickoff to the best times of the year. It is also that day or week when hunters get their first crack at unsuspecting deer used to a tranquil environment before hunters invade their habitats.
For hunters, opening day should mean some critical preparations. Getting everything prepped and ready for this crucial day is paramount. Have all your gear ready to go. This includes guns readied, cleaned, lubricated, and sighted in. Make sure your hunting ammunition is fresh, and secured in an ammo pouch. Clean optics including binoculars. Just before you leave the truck or camp house, double check everything again.
Before opening day, review hunting area maps and available hunting stand sites. Early that morning coordinate wind direction with your stand choices. Have an alternate site in mind should there be last second shifts in winds. Scent control is probably the single most important factor a hunter needs to monitor and control. Unnecessary movement is the other.
If you carry a backpack or fanny pack, pack it carefully with gear and supplies you will need for the day. Don't overly burden yourself with items that you probably won't need for a morning or afternoon hunt. Double check your pack the night before the hunt and go over your gear list one more time.
Picking your hunting clothes the night before is also important. Choose a camouflage that matches the habitat where you hunt. Watch weather reports to know temperatures for opening day and chances of rain. Wear appropriate clothing including footwear. When you head out, spray down with scent killer.
Approach your hunting stand slowly and cautiously. Put out deer scents and attractants as you go. Slip into your stand quietly and remain that way. Remember, this is a surprise attack. It may be one of your best chances to catch a big buck off guard.