World Record Archery Buck Beats Predecessor by More Than 33 Inches
Russ Chastain 12.09.19

The best-ever archery-killed non-typical whitetail buck was taken in 2018 by Illinois bowhunter Luke Brewster, and was confirmed as a new world record this past March. What's really notable is the margin by which this buck outclassed its predecessor: More than 33 inches!
On Friday, March 1st, the Pope and Young Club convened a Special Panel of Judges in Omaha, Nebraska for a potential P&Y World Record non-typical whitetail. Luke Brewster's incredible buck was shot in Illinois during the 2018 archery season. Measurers present for the Special Panel were (LtoR) Stan Zirbel, Gil Hernandez, Kyle Lehr, Ken Witt, Ricky Krueger, Jack Reneau, Eli Randall and Panel Chairman, Ed Fanchin (not pictured). With a final score of 327 7/8″, Luke's buck was confirmed as the new P&Y World Record non-typical whitetail. This buck surpasses the previous World Record non-typical whitetail shot by Michael Beatty in 2000 by over[sic] 33 inches.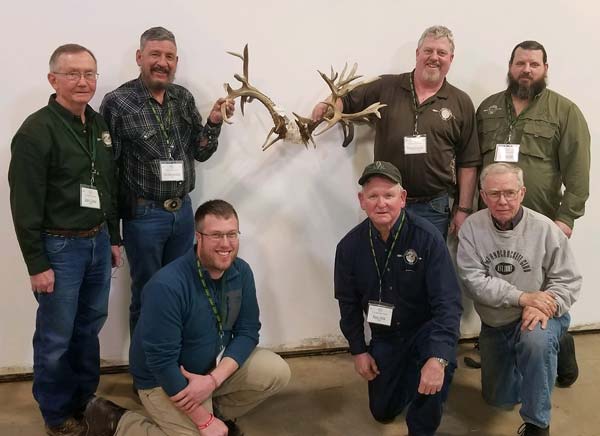 The score of 327 7/8 inches surpassed the buck's preliminary entry score by 7 2/8, which is a lot. (To me, this shows the lack of precision in antler scoring because so much is left up to the individual, but I digress.)
What a beast!
'Congratulations to Luke Brewster on the largest hunter taken whitetail in history,' said Justin Spring, Director of Big Game Records for Boone & Crockett. 'All hunter conservationists should take great pride in the fact that in the face of the challenges to our wildlife, we continue to see more robust populations than ever before, thanks to the North American model. There couldn't be a more deserving hunter to be attached to the Brewster buck, which is now an iconic legacy of whitetail deer in North America.'