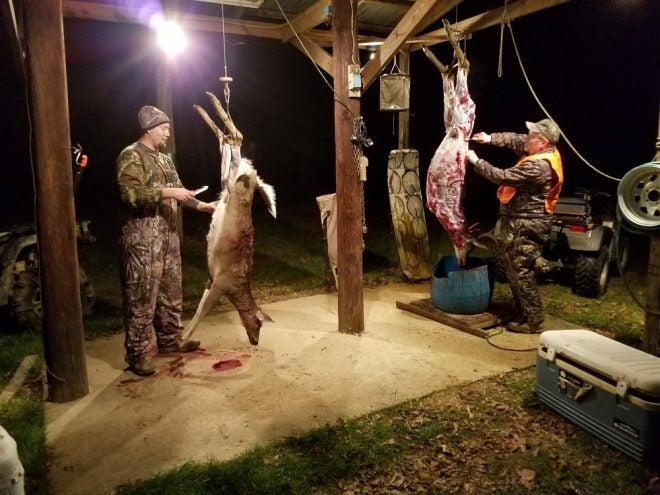 For most hunters this is a subject we have pussyfooted around forever. For a myriad of reasons hunters seem to cringe at using the word "kill." There are all sorts of other terms to use to cover up the reality of the fact that, much of the time, hunting results in the taking of an animal's life. This is not a malicious act on the part of sportsmen and women hunters, but tackling the subject seems difficult for most.
There are many reasons why people hunt game, just like they go fishing. The main reason is to acquire high-quality meat or fish for the family table. It is hard to argue against the nutritional value of venison or other game meats including small game, waterfowl, and upland game or a good fish like trout, salmon, perch or catfish. Paired with a great recipe, some good vegetables and maybe a bottle of wine, the game dining experience cannot be matched by store bought.
We hunters just need to call it what it is. Forget all the fancy rationalizations we might use to try to sugar-coat it. Terms like harvest, take outs, filling the bag limit, a management buck, balance the herd ratio, cull bucks, a judgment buck or doe or other nice terms we have conjured up to mask the real deed.
Sure, many of those game management terms above have a real purpose and are part of a plan to keep the deer or other game healthy. Science has proven that overpopulation of game herds (exceeding the carrying capacities of their native habitats) will eventually take its toll in terms of depredation, increased predation, and even stark starvation in some cases. Some game, especially the white-tailed deer, have to be kept in balance for them all to be healthy enough to survive. This is one of the roles that hunting takes in the overall management of the deer. Killing is necessary.
These days, game hunting is not about sustenance, though some still rely heavily on game meat for their dietary mainstays. For the majority of us hunters, the participation has become sport. We could live quite well if we never ate another deer, elk, moose, quail, or duck or caught another fish. But we would miss the experience.
Instead we choose to hunt because we enjoy it. For many hunters it is simply part of our heritage. We love the outdoors, the clear, crisp air, the woods and prairies. We don't think about killing, though that is what we do if successful. We should not apologize for that, but relish the bounty God has provided for our use and the time we enjoy in the all outdoors.