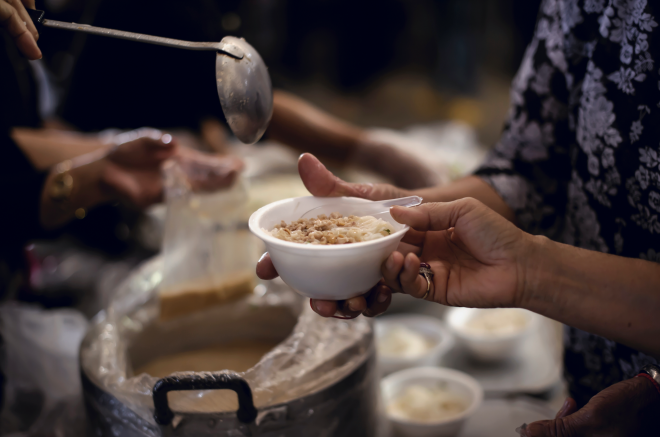 Food is something most of us take for granted. But millions of people and families here in the US struggle to make ends meet and, sadly, go hungry.
The good news is that as a hunter, you can help those who are hungry in your area. Did you know that in 2018 alone, it is estimated that deer hunters provided over 50,000 pounds of venison to the less fortunate in America That's the equivalent of roughly 200,000 meals.
An average-sized deer can yield enough meat to provide two hundred meals. That goes a long way to help feed a lot of people in your community.
With that in mind, here are the top ways that you can give back to the hungry as a hunter:
Give Meat to Those You Know Personally
The simplest way that you can help the hungry is to have the deer or elk butchered and then give some of the meat directly to those you know. may be in need of food.
There's something really special about taking action to give part of your haul to those in need. It will undoubtedly be one of the most generous things that you can do.
Join a Local Hunter's Give Back Program 
A basic "hunter's give back" program works something like this: you take your recently harvested deer to a processor in town that has been approved by the program in your community. You'll likely pay a small tax deductible donation in order to have the deer registered and tracked by the people who run the program.
The program coordinators will then have the deer processed and butchered, with the bulk of the meat being grounded into lean burger, before it is packaged and frozen.
Next, a representative from one of the community's food banks will arrive at the butcher shop to pick up the meat and then deliver it to a provider who will distribute it out to families or people in need. Most often, the meat will specifically be delivered to the less fortunate through churches and other religious institutions, missions, shelters, Salvation Army facilities, and soup kitchens.
The meat processors will then be reimbursed by the program for their services and the use of their facilities. The funds for this reimbursement are usually raised through public donations from the public, as well as through corporate sponsors.
As a result of these kinds of programs, those who are hungry or financially less fortunate will be provided with high quality red meat at no cost.
Give the Meat to Your Local Schools
Among the millions of people who go hungry in America each year are students. There should be programs in your community that enable you to give wild game meat such as deer and elk to your local schools. Sometimes, these programs are referred to as either "Free and Reduced Meals" or "Backpack Programs."
Often, these programs can provide food to the parents of students rather than directly to the schools themselves.
Go Through The NRA's Hunters For The Hungry Program
Every year, the National Rifle Association (NRA) conducts the Hunters For The Hungry initiative, which supplies hundreds of thousands of free meals to the needy and less fortunate throughout the entire United States.
The NRA does this by working with various state programs and affiliates in order to donate hunters' venison to soup kitchens, food banks, and homeless shelters.
Conclusion  
As a hunter, there are so many ways that you can give back to the hungry and those in need. And if you do, you'll be in great company.
Over eight million hunters a year give away meat (most of it venison) to those in need in their local communities. That's roughly 2.1 million pounds of meat a year. By taking part in this endeavor and contributing just a modest percentage of the meat from the wild game that you shoot this year, you will go a long way to potentially helping out dozens if not hundreds of hungry people in need.