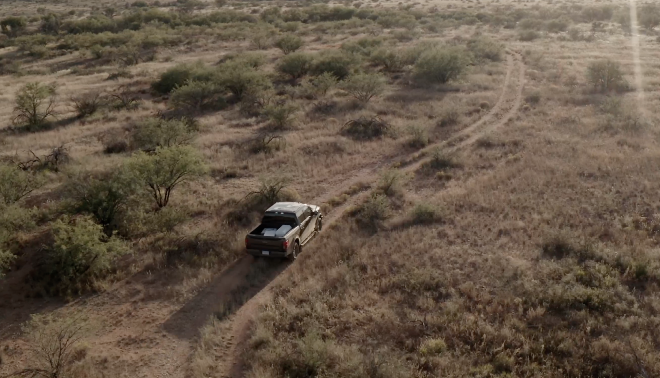 For hunters, the most crucial piece of equipment is a durable and reliable vehicle to haul your equipment deep into the woods and carry your game back home. That's why pickup trucks are so commonly used for hunting: you can place your game directly in the bed of the vehicle, and that same bed also offers you plenty of room to carry all of your equipment.
Of course, new trucks like the 2020 Ford F-150 Lariat feature impressive capability and state-of-the-art driver-assist technology, but there are a few "must-have" features you'll want if you're even thinking about heading out on a hunting expedition. Especially if you're heading way out on a lengthy road trip.
Here are the top truck features to have for road trips and out-of-state hunting:
4WD or AWD Drive Terrain
Most trucks already come with this feature but it's worth mentioning: a hunting pickup truck simply needs to have AWD or 4WD in order to drive off road effectively. It's also a bonus if the truck offers you both low range and high range 4WD modes. Low range mode means that the 4WD delivers more torque, while high range means that is offers better traction. The low range 4WD mode in particular is good for towing over smooth surfaces or for driving over steep grades and uneven rocks.
Locking Toolbox
A locking toolbox is a place to keep your valuable possessions for when you leave camp. You many not want to haul your car keys, wallet, money, jewelry, and important documents out into the woods, but with a locking toolbox, you can feel more comfortable leaving them in your truck.
Locking Differential 
A locking differential is designed to lock both of wheels on an axle as if they're attached using the same shaft. In layman's terms, this means that the locking differential forces both of the wheels to turn together, no matter how much traction is applied to either wheel. If you need to drive on a straight line on mud or ice, a locking differential is essential. And great peace-of-mind if weather or road conditions are a concern.
All-Weather Floor Mats
Floor mats simply help to keep the carpeting in your vehicle clean. Since hunting often involves trampling through mud and snow, all-weather floor mats will help keep your ride looking good, season after season.
Bedliner
Think of a bedliner as a giant floor mat for the bed of your truck. And awesome protection against whatever you throw at it, including claws, horns and antlers and the wear and tear of daily cargo like tools, machinery and all manner of other gear. Furthermore, it will help to stabilize your cargo while you drive.
Jack
If you happen to get a flat tire while on your road trip (which can happen even if you're riding on the highest quality tires available), then a good jack will be an absolutely necessary item. Of course, you can always use the standard jack that comes with your vehicle, but consider purchasing a higher-quality jack for a faster and easier tire-change.
Fender Well Toolbox  
A fender well toolbox is designed to fit over the wheel wells within the bd of your truck. This is a great place to store your rifles, shotguns, bows, and ammunition.
Vehicle Scent Killer
Your vehicle can emit all sorts of smells and scents that may scare away wild animals in the general vicinity of your hunting site. A plug-in scent killer is designed to fit into a 12V socket in your truck and help minimize those odors.
Conclusion
The above features are essential for the truck that takes you on your hunting adventures, especially those that take you far from home.