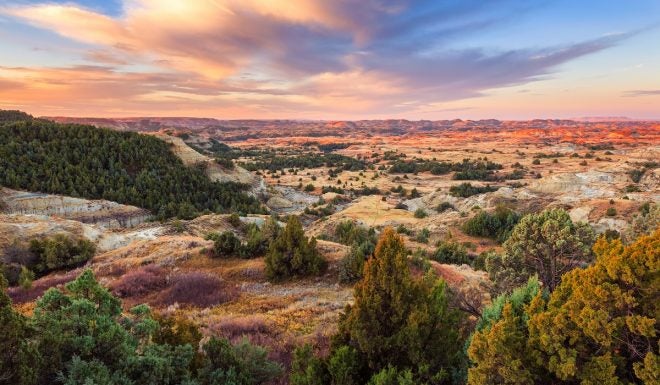 In an effort to combat the pop culture of hunters being a threat to the environment, here are five organizations that exist to preserve the heritage of hunters who respect and defend the environment.  Outdoor enthusiasts and hunters especially believe in being custodians of the natural world and recognize the importance in preserving it for future generations.
Boone & Crockett Club
Few American frontiersmen are more recognized than Daniel Boone or David (Davy) Crockett, so it is small wonder that when Theodore Roosevelt and George Bird Grinnell founded the oldest continually operating wildlife conservation organization in 1887 they named it the Boone and Crockett Club.  This was obviously before Roosevelt became president, but the Boone & Crockett became the primary proponent of the earliest legislation to protect wildlife that was to come out of the Progressive Era.  These included the Yellowstone Protection Act, Lacey Act, the Timberland Reserve Bill, Migratory Bird Treaty Act and Alaskan Game Laws.
The B&C Club provided fertile ground for the earliest efforts at science-based wildlife management through federal legislation which included the National Wildlife Refuge System Act, and the creation of the Cooperative Fish and Wildlife Research Units. All this would be short lived if not also for the laws designed to fund wildlife conservation, including the Wildlife Restoration Act (Pittman-Robertson), and the Federal Duck Stamp Act. The Boone & Crockett Club was the first to map out, identify and maintain principles of responsible, ethical, and sustainable use hunting known as Fair Chase: requiring that hunted big game animals be wild and free-ranging. Perhaps the most famous example of this is Teddy Roosevelt's famous refusal to shoot a bear that was staked for a publicity stunt. The B&C Club encourages its member hunters maintain a respect for their game as well as doing everything in their power to ensure the "wild" to be available for future generations.
The Rocky Mountain Elk Foundation
Founded in 1984 by four hunters from Troy Montana the RMEF has four main missions: the conservation, restoration and enhancement of natural habitats for game animals as well as wildlife in general; promoting sound management of wild and free ranging elk herds for the purposes of hunting as well as general enjoyment by the public; fostering cooperation among federal, state, tribal and private organizations and/or individuals in both wildlife management and habitat conservation; and finally educating both members as well as the public about habitat conservation, the value of hunting, hunting ethics (responsibilities) and wildlife management.
Today the RMEF maintains over 500 chapters across the US and has managed to open 911,000 acres of protected elk habitat to hunters, hikers, fishers as well as other outdoor enthusiasts. The Foundation remains at the forefront of hunters' concerns, recently supporting the Bipartisan Sportsmen's Act of 2014 in an effort to exempt lead ammunition from regulation under the Toxic Substances Control Act. The latter was seen by many hunting enthusiasts as a sideways effort to undermine their hunting rights as well as their heritage. Instead the RMEF believes that it is every responsible citizen's right to hunt and fish; that conservation and wildlife management is maintained through science-based, state-regulated hunting drives that preserves both nature and that uniquely American heritage of elk hunting.
Safari Club International
SCI has been around since 1972, and today boasts more than 55,000 members spread among 190 chapters in 106 countries around the world. The Club's notably proactive leadership delivers a host of cooperative wildlife conservation, outdoor education and humanitarian programs in cooperation with other conservation groups, research institutions and government agencies. It has prominently empowered sportsmen to be contributing community members and participants in what is presented as sound wildlife conservation. The Safari Club International has two primary missions: encourage appreciation for nature and its wildlife and save wildlife habitat with the aim of protecting the rich hunting heritage of sportsmen worldwide. SCI has a strong presence in Washington, D.C., and since 2000 has spent $458 million protecting the freedom to hunt through policy advocacy, litigation and the education of state and federal legislators. It conducts worldwide conservation and education programs through the Safari Club International Foundation, a non-profit dedicated to wildlife conservation, outdoor education, and humanitarian services.
SCI has found itself the center of several controversies involving trophy hunting by both executive officers and several members (ref: Cecil the Lion, which resulted in the SCI membership of that individual being suspended). Whether the disagreements over such hunts (legitimate or animals shot in error) are a result of changing attitudes of public opinions on trophy hunting or an excess of some members is subject to debate. What cannot be dismissed is the power of the Safari Club International to bring political and financial power to issues over game hunting around the world, and it has done so through responsible conservation drives.
Sportsman's Alliance
Born from the Wildlife Legislative Fund of America joining with the Wildlife Conservation Fund of America, the US Sportsman's Alliance (USSA) was formed in 1977 in response to Ohio Ballot Issue 2 which threatened to all but ban Ohio's trappers and hunters. After successfully defeating the bill the Alliance was officially incorporated in 1978. In 2015, USSA's name changed to the Sportsmen's Alliance (SA) to shorten the name and increase brand recognition.
SA has little reservation about boldly challenging anti-hunters and anti-trappers, and never shies away from direct legal challenges. The group achieved a monumental victory in 2010 after an eight-year battle to ensure hunting access on 100 million acres of the National Wildlife Refuge system against the Humane Society of The United States. In a decision that may have rankled many anti-hunters the U.S. Fish and Wildlife Service granted SA's request to delist wolves in the Western Great Lakes Region from the endangered species list in 2011, making way for wolf hunting seasons to reopen. Responsible and measured hunting was presented as a means to keep the populations manageable and safe: for themselves and others.
After this success, SA pushed for federal legislation in 2012 designed to protect hunting, fishing and trapping on public lands, otherwise known as the Sportsmen's Heritage Act. What helps set the Alliance apart is their pro-active support for the use of dogs in hunting with their Dog Wars campaign. It remains one of the most politically active organizations opposing anti-hunters who fail to understand conservation nationwide.
National Rifle Association
The NRA's political and legislative branches largely eclipse the Association's conservation and firearms safety achievements. While it has even been targeted as a "terrorist organization" by gun control extremists, the NRA can point to a long history of responsible firearms safety education both in and out of doors. In short, it has long been and continues to be the strongest lobbying and litigating organization in the defense of hunters as well as gun owners in general.
The fact that it is almost always presented as a target by anti-gunners is proof of its involvement in providing assistance not only to its individual membership but also affiliated clubs and ranges all over the country, providing legal and insurance options to protect hunting rights and access. For conservation the NRA provides courses and certified instructors for hunting safety that benefits not only the individual hunter but also other outdoorsmen and even the game itself.
Simply put, the NRA is made the bogeyman by antagonists who are beholden to a growing militant ignorance towards responsible gun ownership and wilderness conservation. While the Association may find itself in too many quarrels to be truly effective at times, it continues to stand for the rights of outdoor enthusiasts as well as those who know that even in their own habitats they are responsible for their own conservation.
American outdoor enthusiasts embody a tradition of rugged individualism, but to maintain that tradition it is becoming more and more necessary to band together in organizations that will protect and promote that lifestyle. Society does not only threaten the wilderness but those who have an intimate relationship with it. The good news is that there are many organizations out there that may more accurately reflect an individual's outlook, but that all of them share a common goal: to protect both their rights and the animals that make that life a cornerstone of the American experience for the next generation.