Henry's New 'Axe' 410 Compact Non-NFA Shotgun
Russ Chastain 01.06.20

You can count on Henry to come up with good-looking firearms, and sometimes they are unusual as well. This time they've conjured up a 410 lever gun with a stumpy rear stock that appears sawed off and is shaped more or less like the butt of an axe handle (hence the name).
Practical? Not so much, but as they say in their press release, that's not always something to worry about.
Not all firearms need to fit neatly into categories like hunting, home protection, or good ol' backyard plinking. We feel that simply being fun to pull out of the scabbard and shoot again and again should be a category all its own. For those that join us in considering this an important category, the Lever Action Axe 410 delivers in spades.
The tubular magazine has their standard front-loading feature and can hold five 2.5-inch 410 shotgun shells. The addition of a side loading gate means you can load or top off the mag much more easily than dealing with the front magazine plunger. When it's time to empty the gun without firing all the shells, remove the plunger and let the shells slide on out.
There's a brass bead at the muzzle — just in case you decide to aim a little.
That last part might be awkward, because without a butt stock you'll have to hold the gun hovering somewhere out in front of your face in order to fire it with any degree of accuracy. Otherwise, it might be more fun to run it "from the hip."
Running it may or may not get a little weird. Working the lever on a gun without a shoulder stock can feel kinda funky.
Do I want to try it? Heck yes!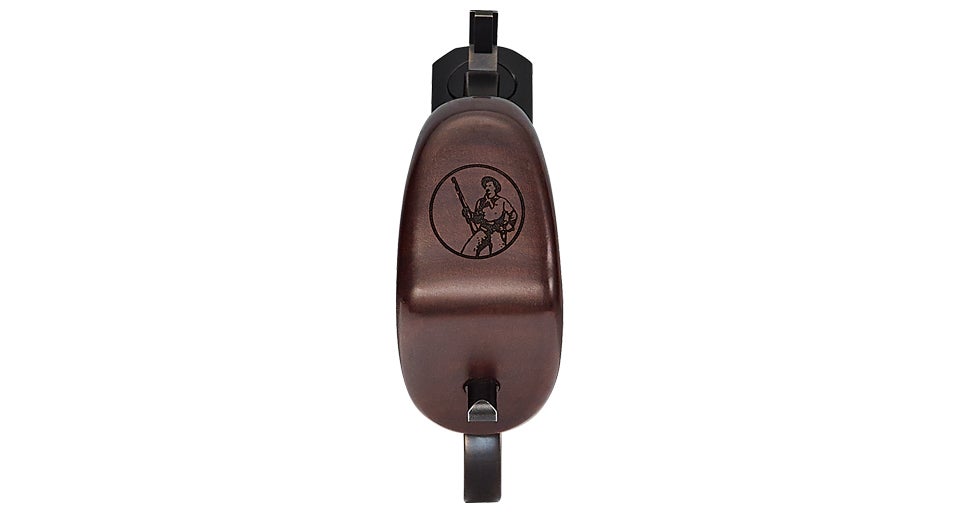 The barrel is threaded for Invector-style choke tubes and comes with a full choke tube installed.
The barrel length is a smidge less than 16 inches and the overall length is a tad more than 26 inches, so storage should be easy. And it complies with the terms of the Gun Control Act of 1968 as a non-Class 3/NFA firearm, so you don't need to bribe the Federal government to own one.
Henry advises you to check with local government to find out if you are a free man or not:
Per the Bureau of Alcohol, Tobacco, Firearms & Explosive's Gun Control Act of 1968, the H018AH-410 Lever Action Axe 410 is classified as a non-Class 3/NFA "firearm." Please consult local/state laws that may prohibit the sale of this gun in your state despite its federal classification.
The MSRP is a healthy $970.