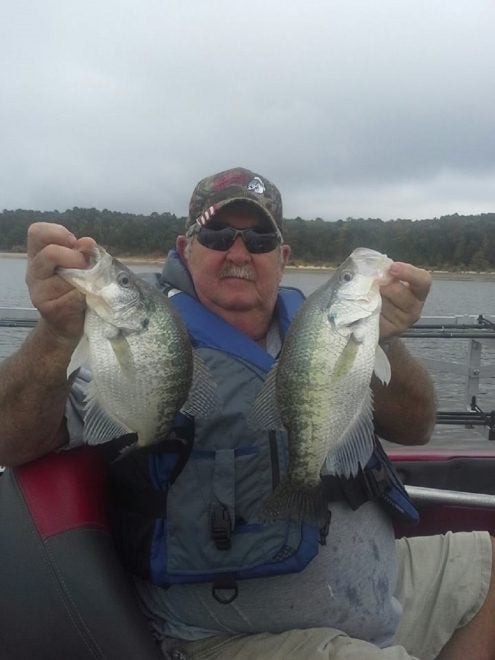 The outdoors season for sportsmen really never ends. There is always some season for something. You just have to plan ahead and be ready to take advantage of any opportunity that presents itself. So get outside and go fishing.
I have never ice fished, but I would imagine that in the northern climes of America it is in full swing right now. I've seen many shows about it and talked to a number of contacts up north about the adventures of ice fishing. It has its own strategies and equipment and can be quite productive in yielding quality catches of fish under the most trying conditions.
In the south, anglers here will jump at the chance to drop a bait if the outside temperatures pop up to the 70s on any given day. That happens a lot more than one might imagine. This past fall and current winter season we have been in a more or less 7 on, 7 off kind of weather trend. Every seven days we get a rain front followed by a cold spell, then a warm up and then more rain again. During that 3-4 day warm up diehard fishermen find a way to catch some fish.
In Mississippi for example we are blessed with a half dozen big Corps of Engineer's Reservoirs with varying fish structure for bass, crappie, panfish, and catfish. Even on windy days a savvy angler can find a secluded cove to drop a bait or work the cover around the edges of the lake. The fishing will be deeper where the catches are hiding out way under the colder surface waters.
Other than that, the fishing tactics are pretty much the same as spring and summer. Don't expect the bite to be quite as active, but it certainly can be there on warmer days. Work the usual lake or pond structure from submerged logs, fallen tree tops, stumps, snags, and lily pad cover.
Crappie anglers here especially like to use live minnows if you can find them available this time of year. Silver shiners seem to work best. Without being able to find minnows at local bait dealers, then you'll have to resort to jigs. Ask around at the docks or fishing supply outlets what sizes and colors work best. The rule of thumb is bright colors for dingy water and subdued colors for clear water. The thing is you have to switch often to find what works.
Sure it may be cold outside or just a cool day, but winter fishing can be fun and productive as well as a break from a long hunting season. Break it up and try some fishing this time of year. You might find you enjoy the change of pace.