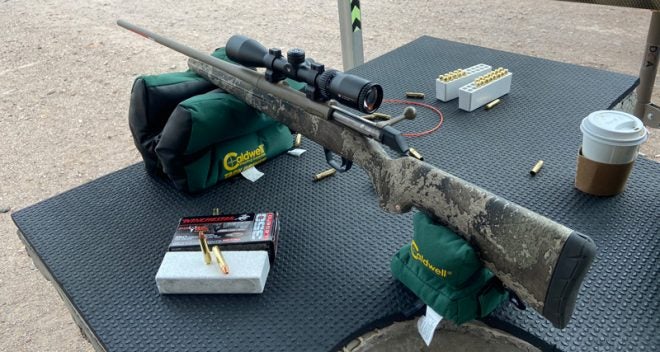 I recently told y'all about the 350 Legend cartridge here, and today I got to shoot one for the first time.
It was in a Winchester XPR bolt-action rifle, which uses a polymer removable box magazine. The magazine worked well, and the operation of the rifle's bolt was pretty smooth. The XPR seems to be a pretty nice rifle overall.
I fired a few rounds of a new load, which features a 160-grain Power Max Bonded jacketed hollowpoint bullet.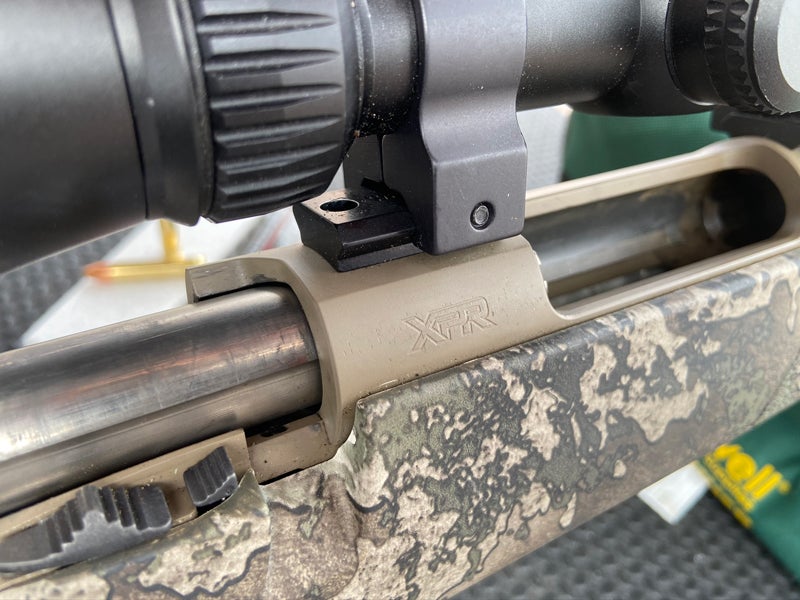 I was interested in the recoil, which is reportedly really soft. And while it definitely does kick, it kicks considerably less than your typical big game hunting cartridge — and even less than a 223 / 5.56, which is remarkable. Yes, there is recoil, and if you buy one expecting it not to kick at all, you'll be disappointed. But it's pretty dang low in comparison with many other cartridges, making the 350 Legend a good choice for the beginner hunter.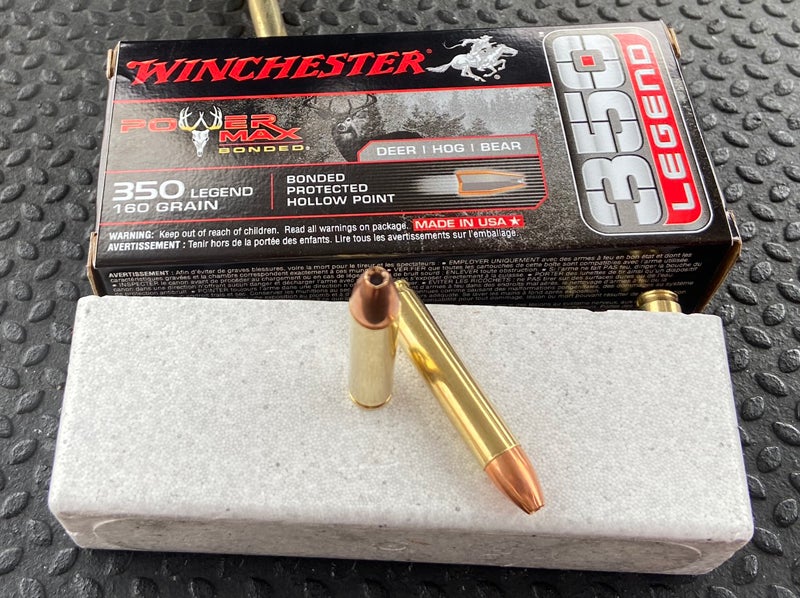 I often hunt at longer range than the 350 Legend is designed for (its limit is roughly 250 yards) and I am not limited to straight-wall rifle cartridges where I hunt. But if I were, this cartridge would be at the top of my list, most likely in a Winchester XPR rifle.