[SHOT Show 2020] NEW 5.11 Tactical ATLAS Footwear – Boot, Mid, and Trainer
Adam Scepaniak 01.21.20

It is one of the most wonderful times of the year for the gun industry because SHOT Show 2020 has descended upon us! AllOutdoor is in attendance, and we wanted to check out everything that 5.11 Tactical has new for 2020 once the convention show floor opened. From footwear to packs to vehicle accessories to clothing and most everything in between, like always, 5.11 Tactical has a mountain of innovative new products. Let's dive right in and check out what could be their most popular product unveiled – the ATLAS Footwear series!
5.11 Tactical Atlas footwear – All terrain load assistance system
One of the most notable and likely most popular offerings 5.11 Tactical has unveiled at SHOT Show 2020 is their ATLAS series of footwear. ATLAS stands for all-terrain load assistance system and it is meant to help those who carry extra gear, encounter varying terrains, and have occupations or hobbies that push their footwear to the limit. They are offering 3 different styles of the ATLAS with a Boot, Mid, and Trainer.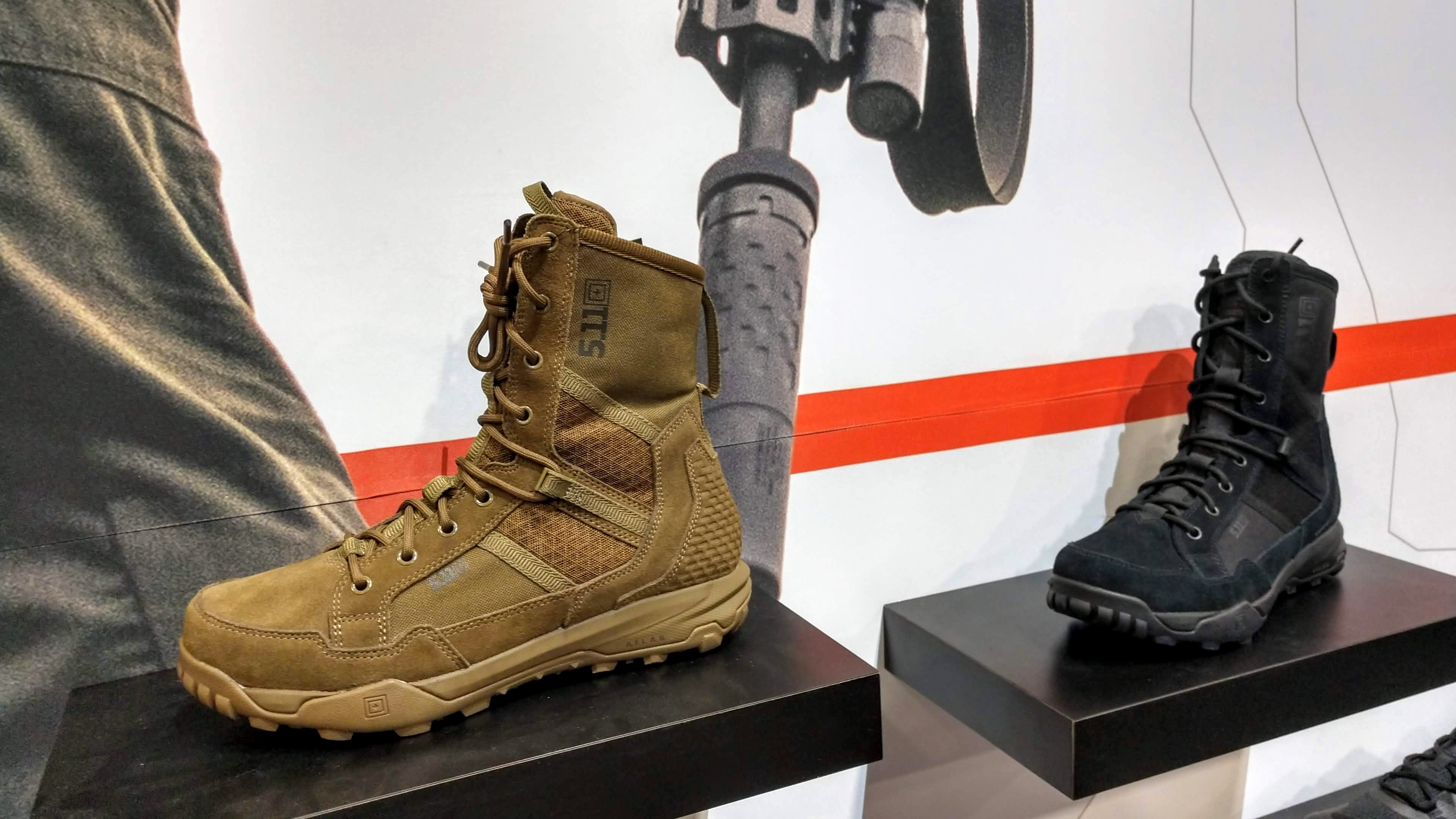 The ATLAS Boot and Mid both feature a removable foot plate that adds torsion and stability control for the user. They also boast an EchoTM/ForceTM foam midsole that provides a high rebound in your gait when rolling through your heel to toe. Additionally, the foam midsole is high impact for long, everyday use. Another unique feature is the lacing on the ATLAS Boot. The laces are sectioned into a bottom and top portion so if you like the laces over your foot tight and the laces loose over your ankle and upper calves (or vice versa) you can actually accomplish that. It achieves a customized comfort for lacing up the Boot for whatever you might have planned for your day.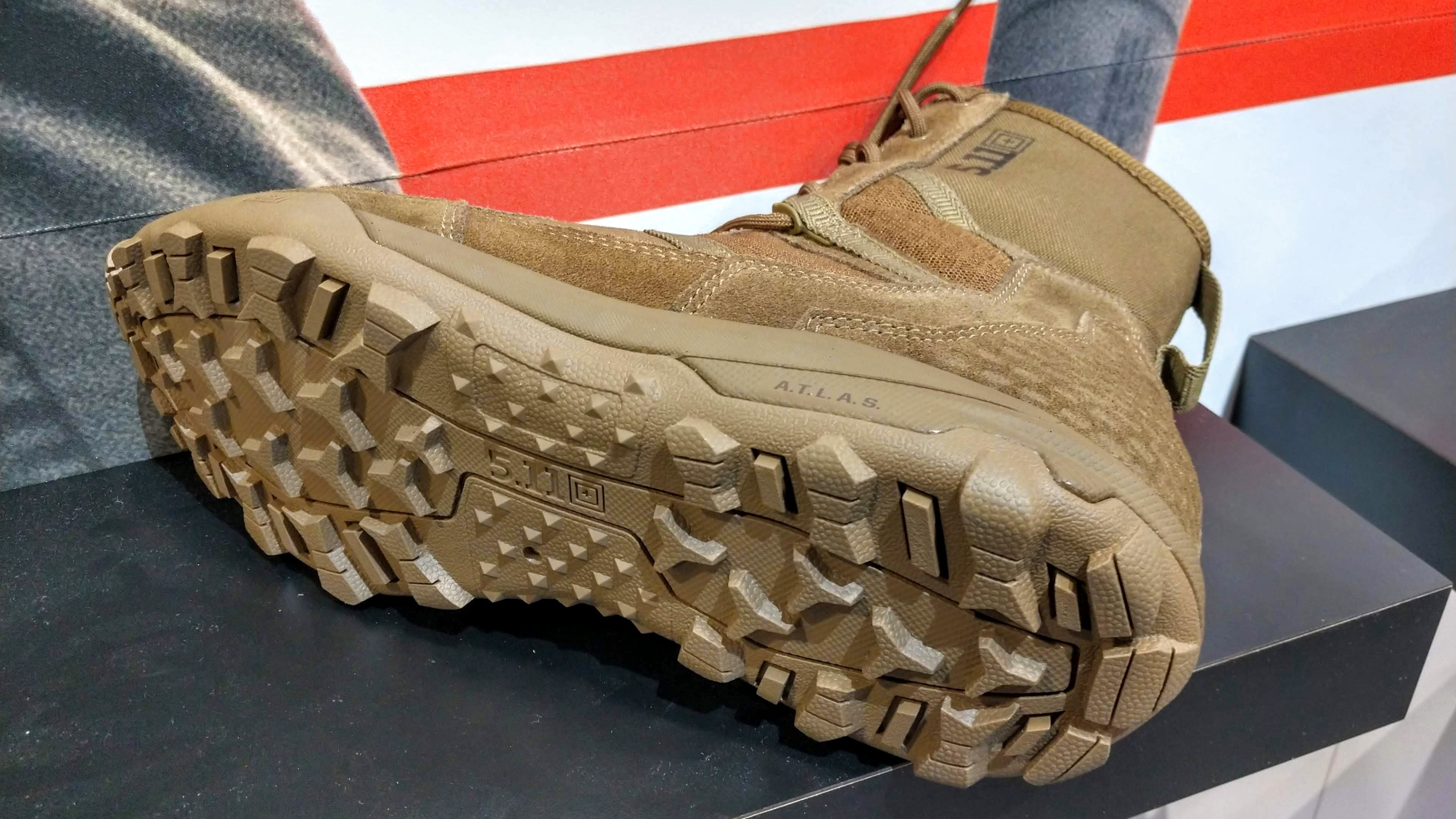 Looking more at the exterior, you have a slip and oil-resistant outsole whether you are treking the conctrete jungle, climbing ropes, or in the great outdoors. Wherever you bring this Boot it should afford you ample traction. Finally, the highly breathable uppers ensure you do not overheat throughout a long day of work.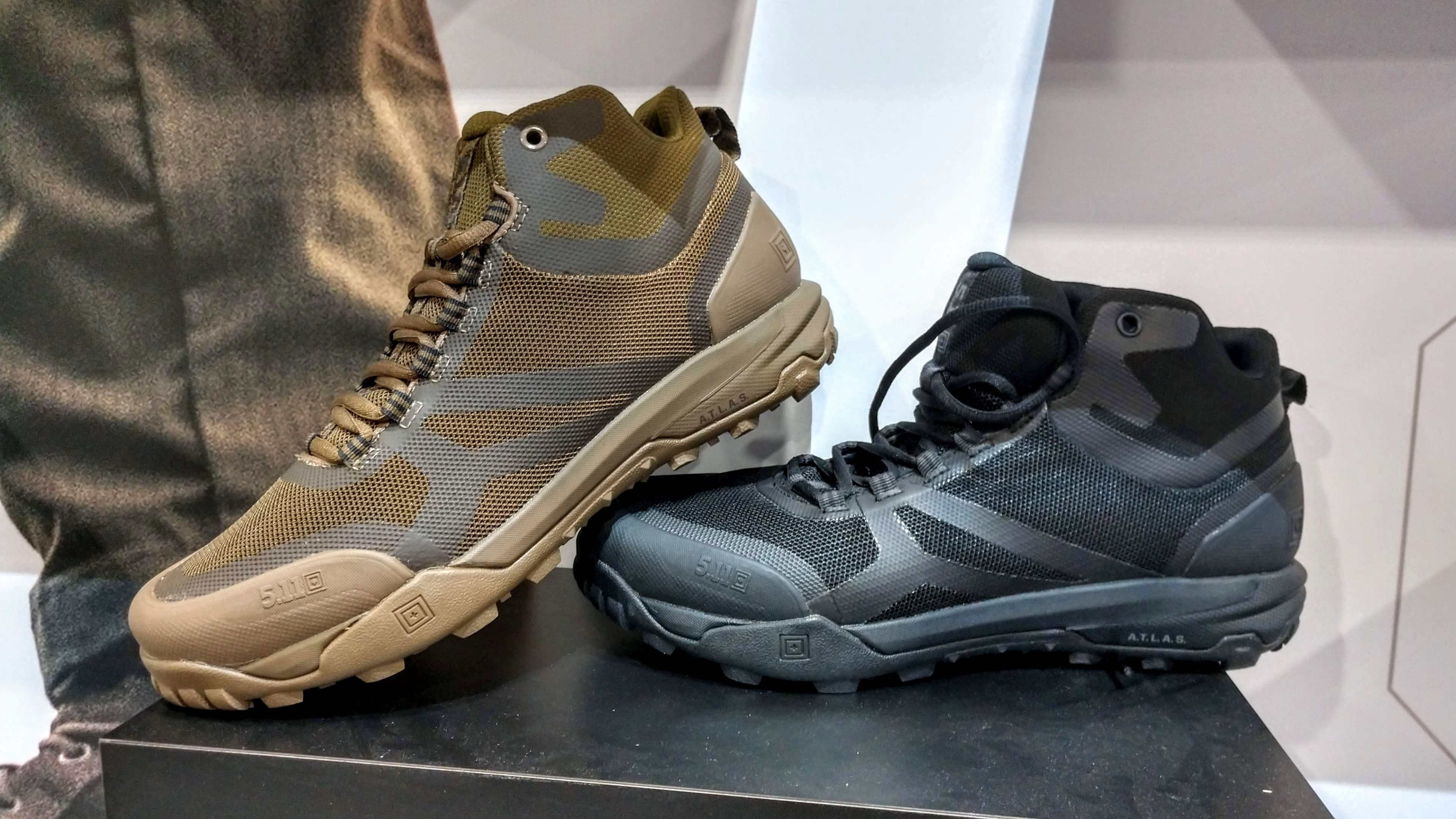 The final question you might have in your mind is what kind of price are we looking at? For the ATLAS Boot and Mid, you are respectively going to see an MSRP of $149 and $139. The ATLAS Trainer has a similar price point of $119, but varies slightly in its feature-set. The ATLAS Trainer has an Echo Lite foam midsole that also has a high-rebound to it and will enhance your agility, and hopefully reduce fatigue on longer days of use. The ATLAS Trainer does not come with a removable foot plate like the Boot and Mid, but if you own those other ATLAS footwear items, you can remove it from them and easily apply it to the ATLAS Trainer for more stability.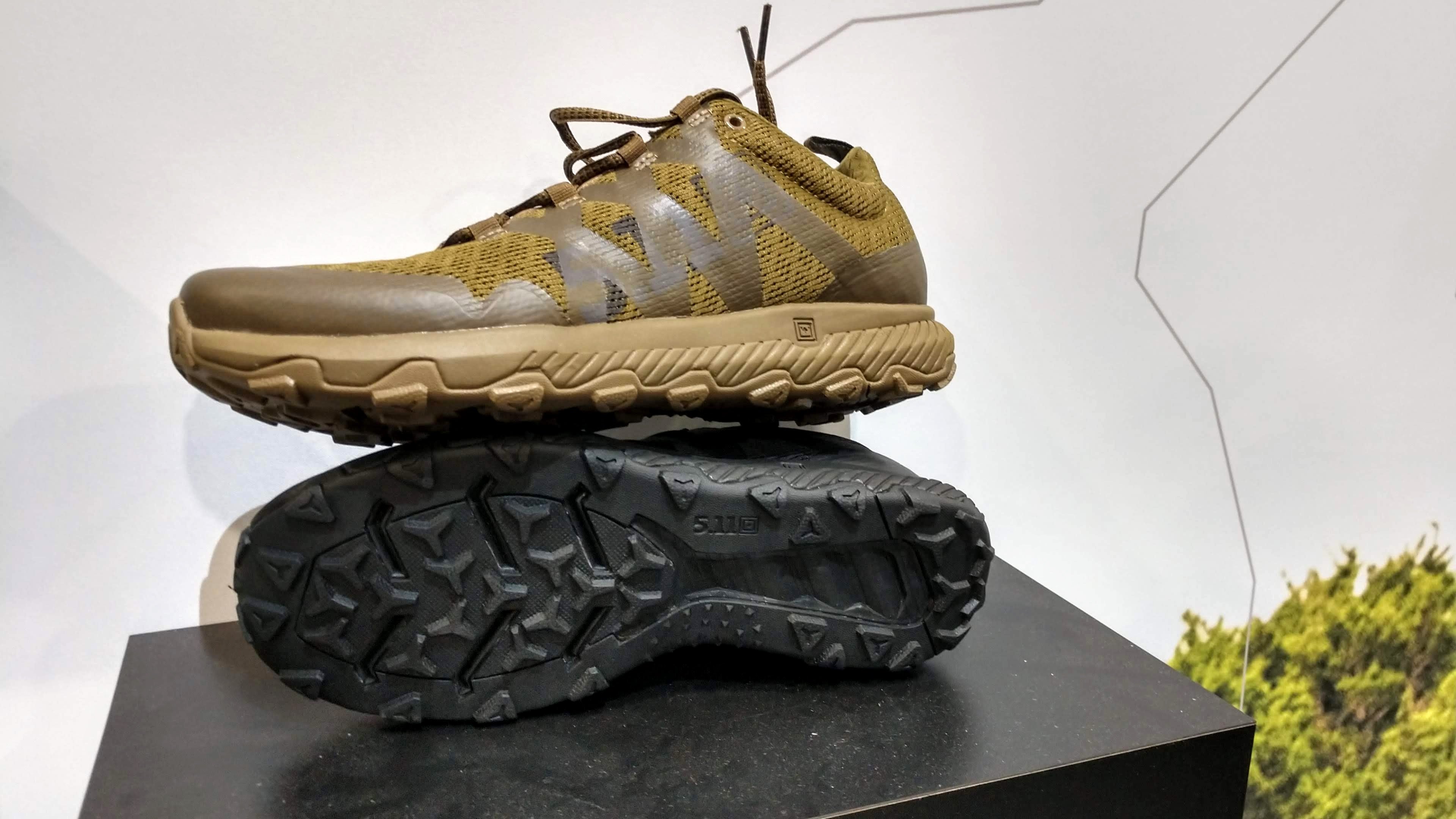 All of the ATLAS footwear options from the Boot to the Trainer are meant to help ease the burden of law enforcement, EMT/First Responders, or anyone who carries more weight as a result of their occupation, hobbies, or lifestyle. When someone in law enforcement shows up to work and immediately dons an extra 25 – 50 Lbs on their frame through mandatory gear and equipment, that can be incredibly tiresome and burdensome to your footwear and feet. The ATLAS line was developed to more intelligently redistribute that weight so those men and women can more easily go about their day whether it is 8 hours, 12 hours, or 24 hours.
Between all of the NEW 5.11 Tactical options through their ATLAS (All-Terrain Load Assistance System) footwear line-up, which one are you most interested in giving a run? The Boot? Mid? Possibly the Trainer? Let us know all of your thoughts in the Comments below! We always appreciate your feedback.