[SHOT Show 2020] Lever-Action Love! NEW Federal Premium Hammerdown Ammunition
Adam Scepaniak 01.21.20

Federal Premium had a very interesting series of ammunition on display at SHOT Show 2020's "Industry Day at the Range." Most people simply assume when lever-action rifles are chambered in various cartridges that regular ammunition will work fine. While it can, at times, if you ever experience difficulty loading rounds into a tubular magazine or having feeding issues it is because the ammunition is not designed specifically for the platform. This is where Federal Premium's Hammerdown lever-action ammo is different.
Hammerdown ammunition is tailored for lever-action firearms in several specific ways to ensure it has the most reliability in loading, feeding, and function. To get the aforementioned problems hammered out they partnered with Henry Repeating Arms which is one of the premier lever-action manufacturers in the firearm industry. Some of the specifications for the new Hammerdown ammunition can be read below as presented by Federal Premium:
Specifically engineered for lever guns
Functions flawlessly in side gate loading and tubular magazines
Modified chamfered case for easier feeding
Bullets optimized for better terminal performance out of lever-action rifles
Designed in partnership with Henry Repeating Arms
Bullets provide best-in-class expansion and weight retention on impact
Increased velocities and performance in pistol cartridges
Nickel-plated cases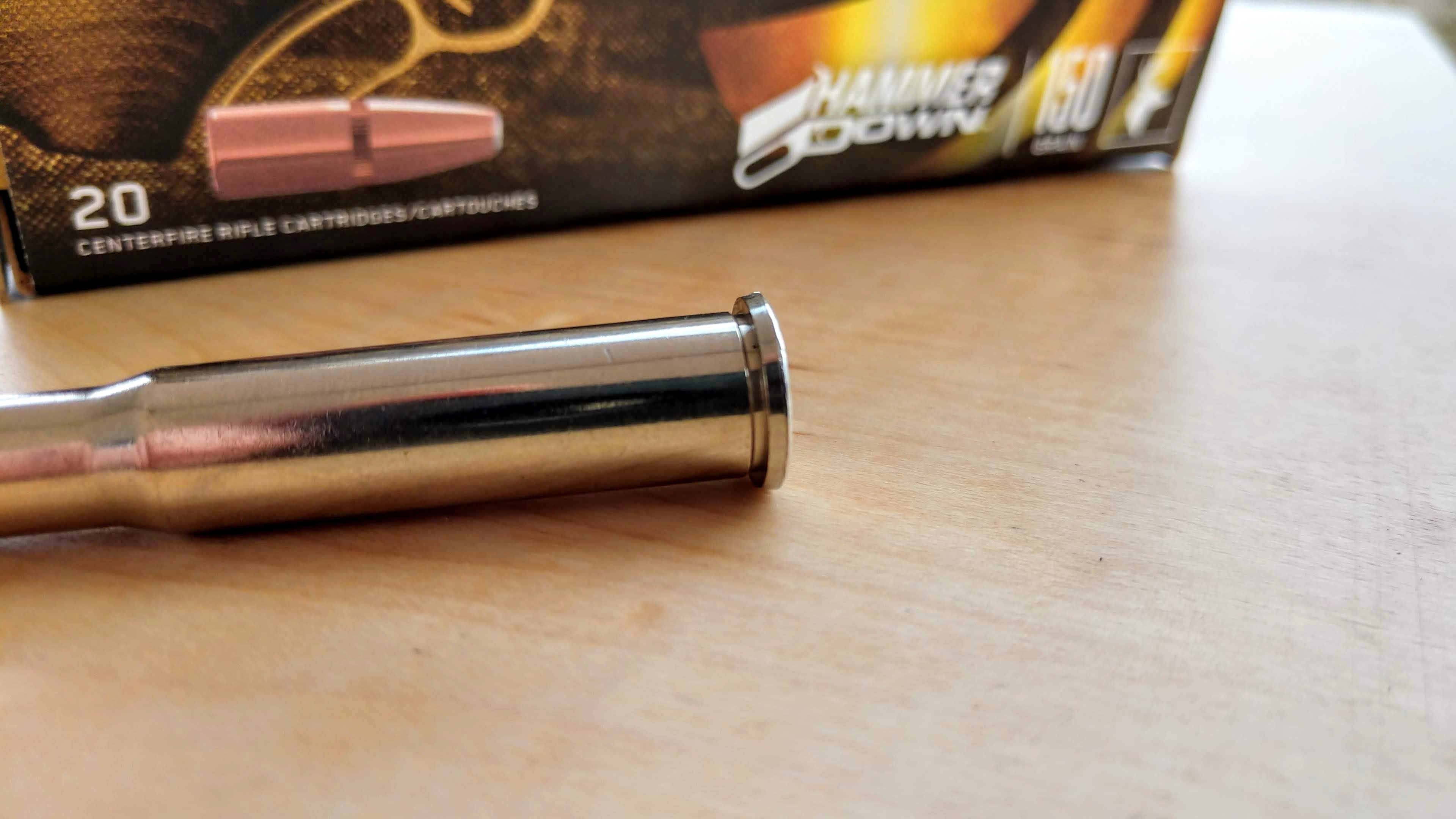 One of the most important characteristics is the roughly 10° – 15° chamfered angle on the cartridge rim. This ensures that loading these rounds is as smooth as possible in top-feed tubular magazines and side-gate feed lever-action rifles. All of the various cartridges that Hammerdown will be offered in along with their associated MSRPs can be read below as presented by Federal Premium:
.357 Magnum 170 Grain | MSRP $19.99
.327 Fed Mag 127 Grain | MSRP $19.99
.44 Rem Mag 270 Grain | MSRP $19.99
.45 Long Colt 250 Grain | MSRP $19.99
.30-30 Win 150 Grain | MSRP $19.99
.45-70 Gov't 300 Grain | MSRP $38.99
Another aspect of this ammunition that was taken into account were the velocities. All of the new HammerDown loads are customized to produce superior ballistics and terminal performance through lever-action barrel lengths. So for anyone who is toting a lever-action rifle in the woods, this should definitely be your new ammunition of choice! What truly matters though is what do you think? Let us know all of your thoughts in the Comments below! We always appreciate your feedback.