[SHOT Show 2020] InstaPrivy Offers Portable Toilet With Privacy
Russ Chastain 01.28.20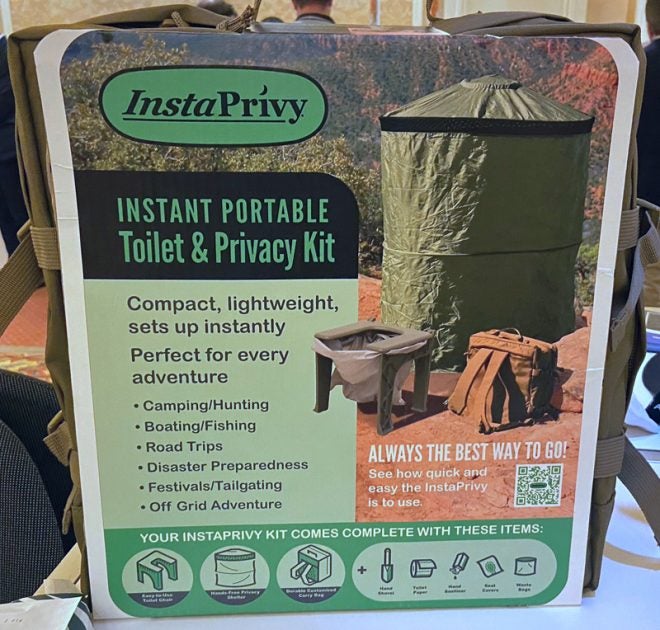 The SHOT Show isn't just about guns, and a walk through the many crowded aisles will reveal a wide array of products. When I walk the show floor "trolling" for interesting products to share with readers, I sometimes find some unusual things… like this portable folding toilet seat that includes its own privacy shelter.
We all have to, um, 'go potty' — and as outdoors people, we often hear the call when we're far away from certain comforts of home. InstaPrivy provides a kit which they believe solves that problem by providing what you need — including a privacy tent that you wear on your head like a giant beekeeper's hood. This was demonstrated for me and in just a few seconds, there she sat inside the shelter, hidden from view.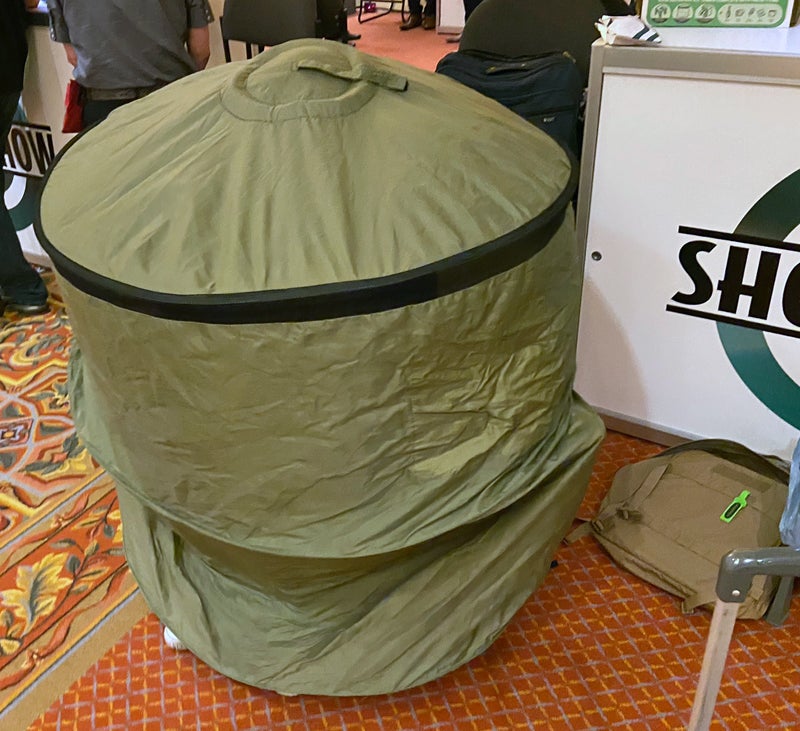 There's a little folding seat, which collapses nice and flat when not in use. The seat has "teeth" to bite down on a plastic bag so it the bag doesn't slip out while you are filling it.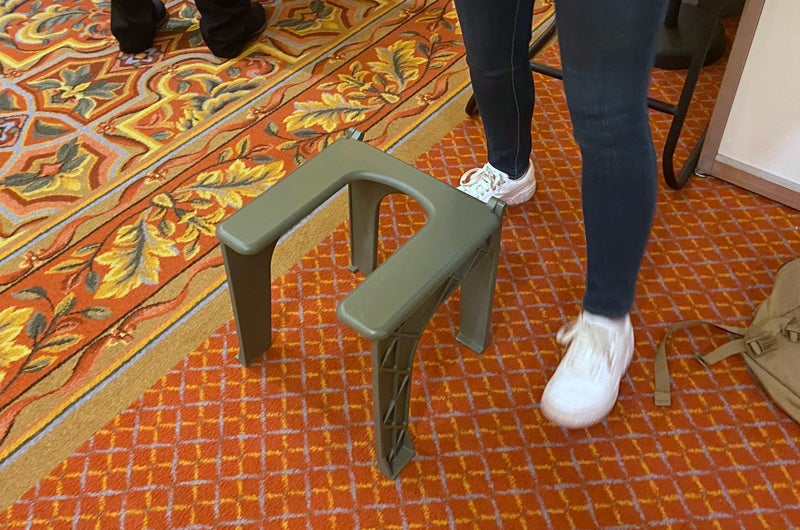 It comes with a backpack kit, which contains hand sanitizer, seat covers, plastic bags, toilet paper, and a small shovel if you decide to forgo the bag. The backpack also holds the folding seat and the "shelter."
I put shelter in quotes above because it's pretty much just a fabric tube with some spring-steel hoops inside to hold its shape. The top end of the tube is enclosed, and you wear that like a hat. Let the tube fall down around you as a privacy barrier, and you're good to go.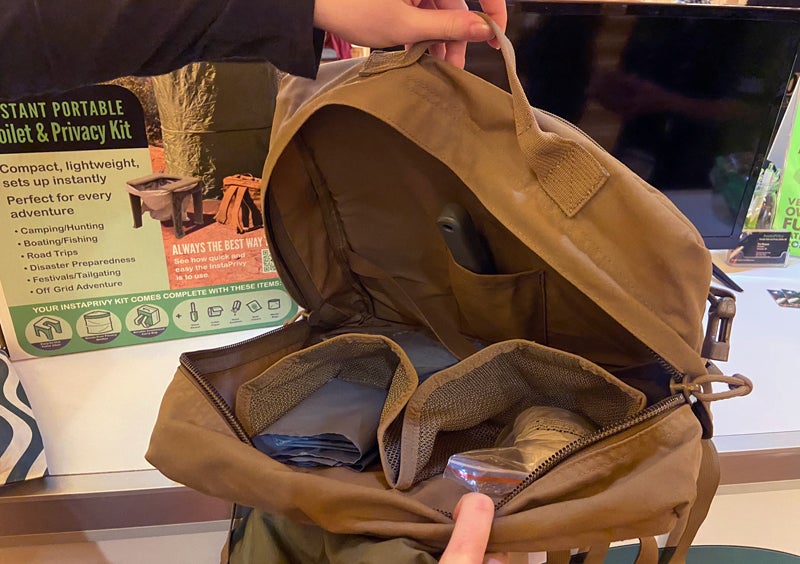 There's a little pocket inside for your TP and hand sanitizer, and a ring of screen at the top so you can see out. The screen also acts as a vent.
The total weight of the "system" is about 7 pounds.
Here's a silly commercial for the InstaPrivy.
Paul Mangum invented the InstaPrivy, and says he came up with the idea during his 21-year military career in the USMC. He also says he prefers to hire military veterans when possible.
The MSRP on this kit is a hundred bucks, which seems kinda high from here… but perhaps I'm stuck in the last century, when a C-note was considered big bucks. At any rate, it appears that you can get one on Indiegogo for $80, or a 5-pack for $390! Wowsers.
More than once, I would have liked to have just the InstaPrivy shelter so I could take a leak without advertising when I was up to, and the little shelter would be handy for more than just privacy. Ever had to drop a deuce in a swarm of mosquitos? At least this shelter would help slow down the skeeters' rush to get at your tender tidbits.
What say you? Thumbs up or down on the InstaPrivy?