[SHOT Show 2020] Heritage Revolvers & Rancher Carbines
Russ Chastain 01.29.20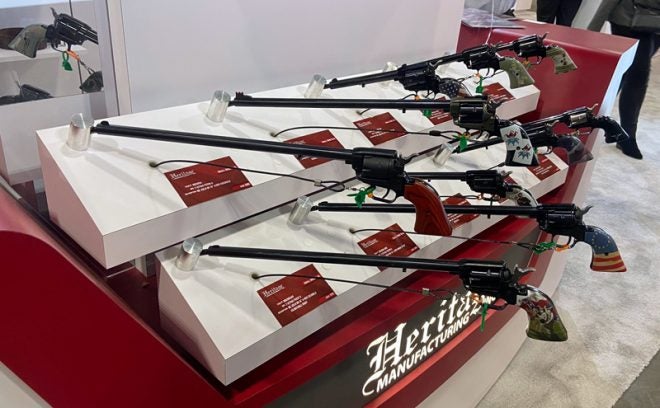 While heading to an appointment at the 2020 SHOT Show, I strolled by the Heritage Manufacturing booth, and had to put on the brakes when the long-barrel revolvers above caught my eye. Heritage is a small company which has long been known for selling cheap single action rimfire revolvers, and apparently it's currently owned by Taurus.
I spoke with a company rep who informed me that they made just a few of these 16″-barrel single action 22 revolvers the previous year, and they really took off in popularity. They're now offered in a variety of models with fixed & adjustable sights and MSRPs ranging from $119 to $233.
These long-barrel smoke wagons were so popular, in fact, that the company built a carbine version — complete with shoulder stock and detachable sling.
This carbine is built just like other Heritage firearms such as their Rough Rider series, which means it looks fairly decent and should last forever.

The frame and ejector rod housing are low-cost castings and they're simply painted. They don't look that great, but with a $297 MSRP you can't expect too much polish these days. They will get the job done, and that's what matters most.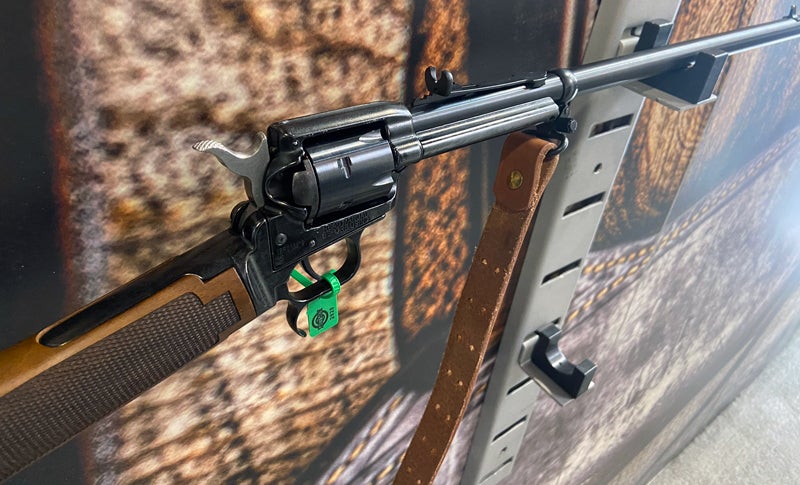 Because it's a revolver, you don't want to put a hand in front of the cylinder, so you use that spur at the bottom of the trigger guard in a two-handed grip to steady this handy little popper.
Rancher carbine Sights are adjustable for windage and elevation.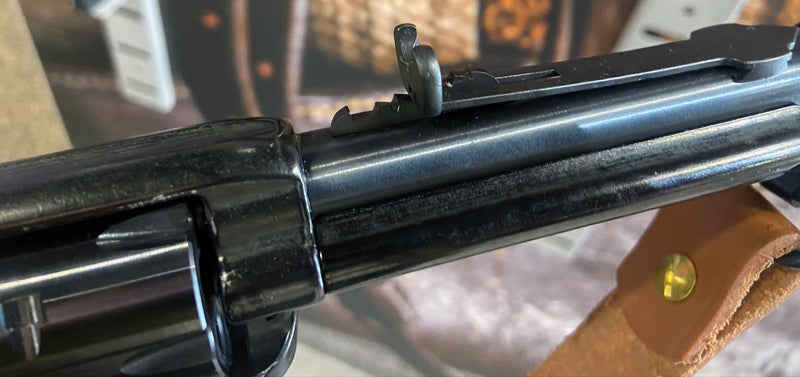 The brass bead front sight should pair nicely with the buckhorn rear.
This is one of those items you didn't know you needed until you learned of its existence. You're welcome.