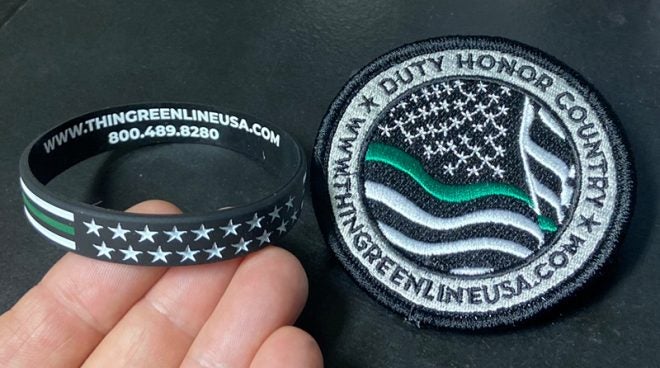 Walking the floor at the 2020 SHOT Show, I saw numerous sellers of stuff to support law officers and first responders, and then I noticed the Thin Green Line display, and had to stop to pick up a patch and wrist band. I spoke with one of the reps, and it seems like something our readers would like to know about.
Thin Green Line USA exists to show support for the USA's military personnel, and is partnered with a number of non-profit charities including "Mission 22, Folds of Honor, Tunnel to Towers Foundation, and more."
Whether you currently serve, are retired, or are a loving family member, we support you. Thank you for all you have given up to keep our country free. We stand by our products and are proud to inspire additional support for our heroes that tirelessly walk the Thin Green Line of the United States of America.
They offer a wide array of products on their website, and they all appear tastefully designed. Call me picky (I prefer "selective"), but so many things are designed rather coarsely these days. TGR's stuff is understated and just plain looks good.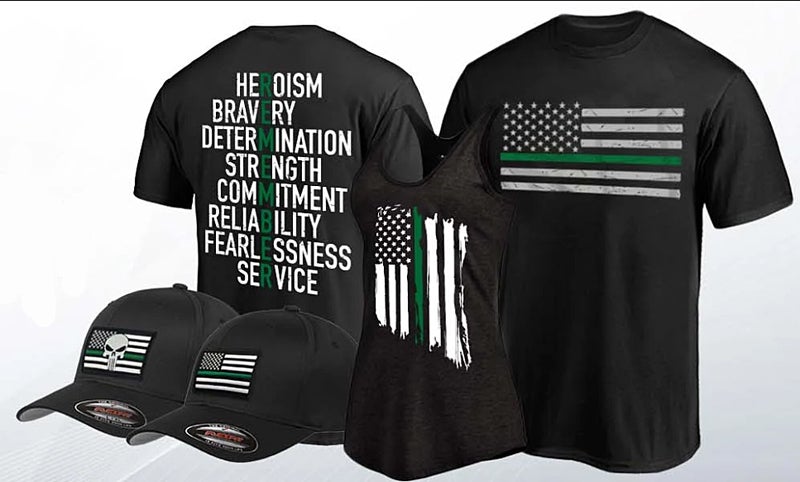 They have far too many products for me to list them here, but certain items (such as this Veteran's Day coin/medallion) will not make any money for Thin Green Line USA — instead, they donate 100% of the profits to Folds of Honor.
If you are interested in showing support for the armed forces of the USA, check them out when you get a chance.