[SHOT Show 2020] Sling Saddle to Keep Your Rifle on Your Shoulder
Russ Chastain 02.06.20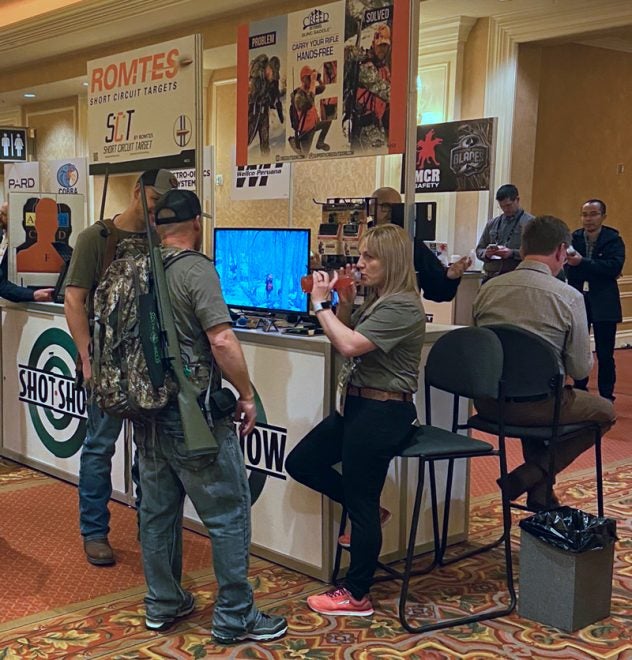 Before the 2020 SHOT Show, I spotted something called the Sling Saddle by Creed Outdoors, which I noted was a "holder for rifle slings" and added to my list. But the first two times I stopped by to check them out, there was nobody home. I made my final visit to the Show floor on Thursday morning, and finally caught up with them.
What I found was a friendly guy who dearly loves his products and was happy to demonstrate it. Heck, he and his buddy were both wearing hunting rifles on their shoulders as we talked.
The Sling Saddle is actually a two-part "system" consisting of a clip to keep the rifle sling on your shoulder and a pouch & hook you wear on your belt to hold the sling back out of your way. When the rifle is clipped in place, you can use your hands for other stuff, without your rifle slipping and sliding around.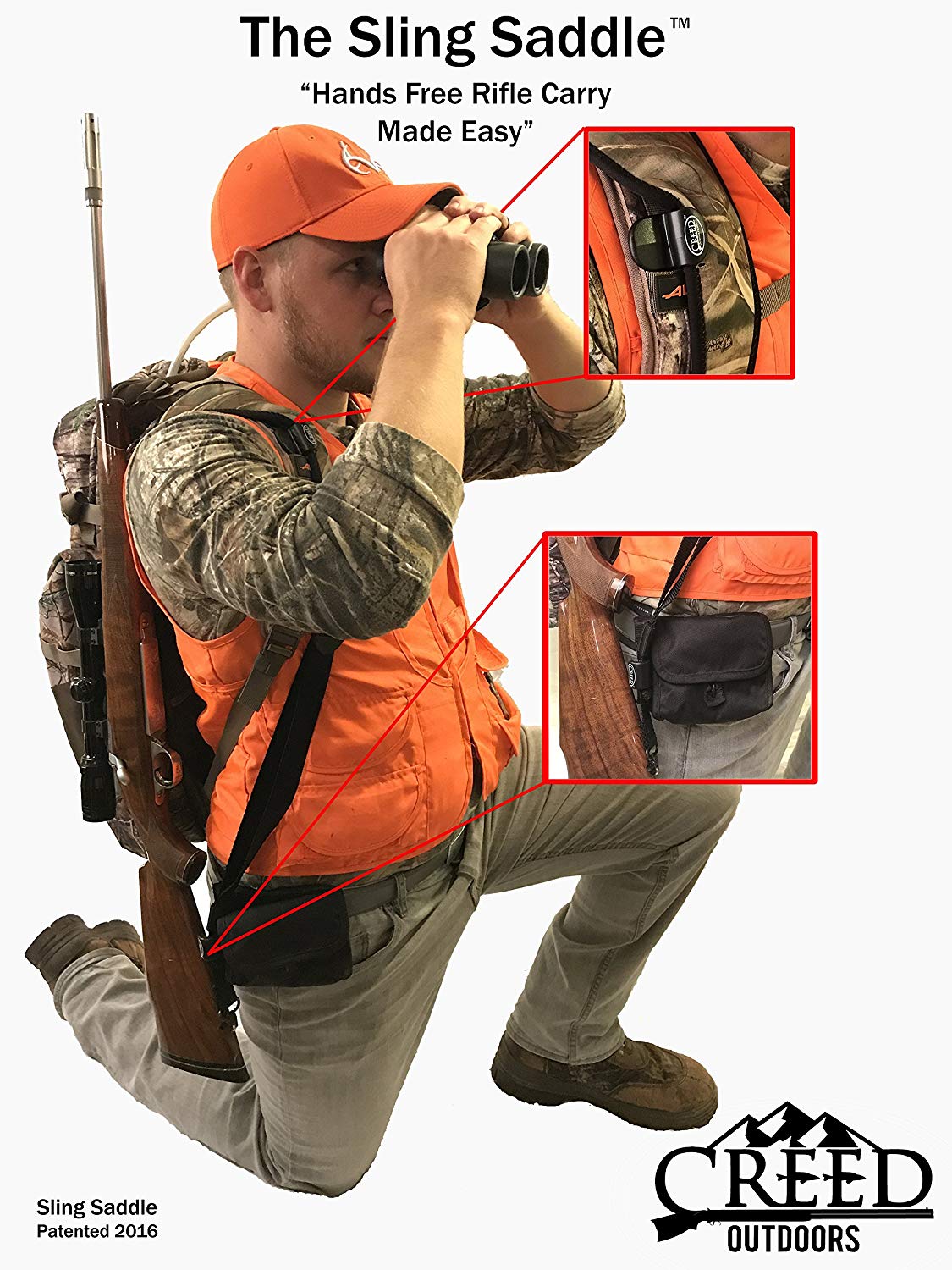 The clip is attached to a shoulder strap of a backback or hydration pack (Camelbak), so if you don't use those the Sling Saddle won't do you any good.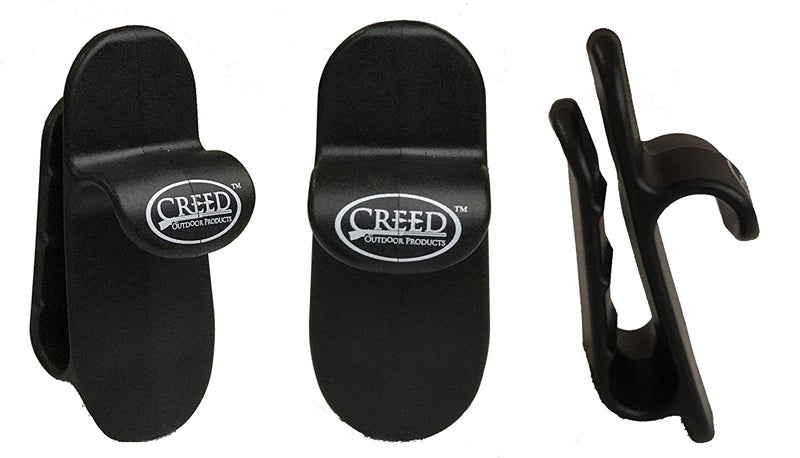 The hip pouch is worn on your belt, so if you wear heavy outer layers over your belt, that could be a problem.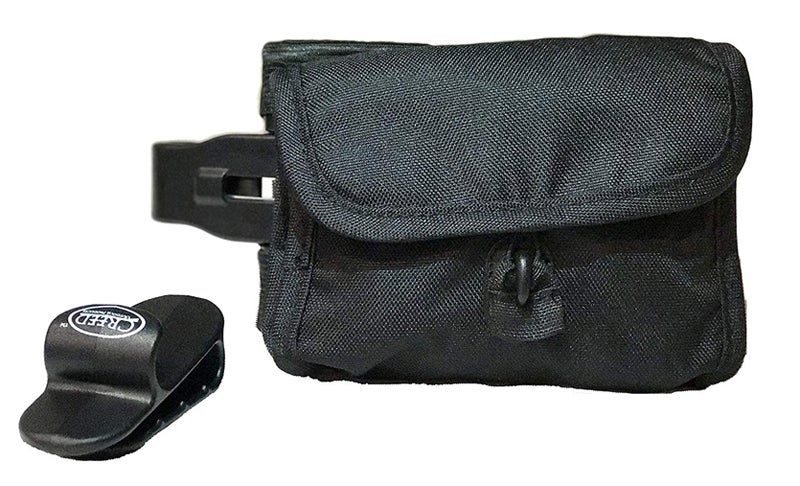 But under perfect conditions, this setup could be mighty handy for a hunter. I'm thinking about hooking up a sling to my old over/under shotgun to use this spring, and the Sling Saddle might come in real handy.
The pouch can be used to tote extra ammo if you wish. It uses an elastic strap closure, to eliminate the noise of velcro or snaps.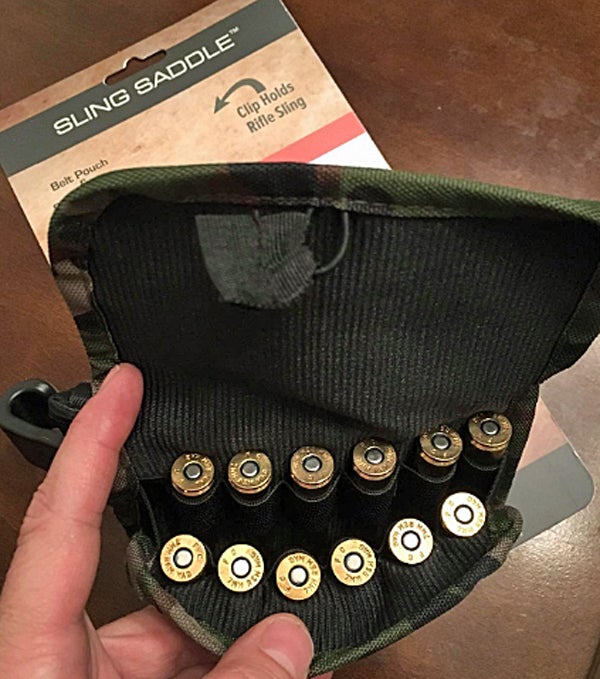 It's currently selling on Amazon for $44.95 shipped (Prime), which ain't cheap for a plastic clip and a belt pouch. Then again, if you drop your rifle it could be pretty expensive to repair…
You can buy just the shoulder clip for $14.95, and the full system is available in a left-handed version.