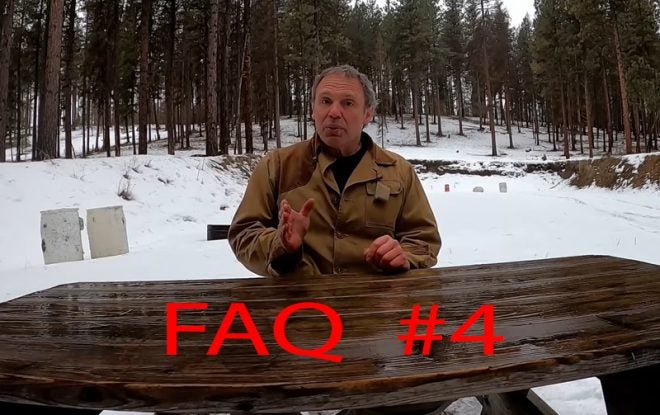 In this new video, gun guru Paul Harrell celebrates surpassing 400,000 subscribers by answering some more viewer questions in his fourth FAQ video.
As he often does, he covers his caveats up front:
He'll be mostly talking, not shooting (fear not; he digresses FAR from FAQs for several minutes some pistol action around 4:15).
Some of the info has been covered before.
He'll discuss some comments they receive in addition to answering questions.
Here are some of the subjects covered in the video:
Ear protection (with a protracted aside in which he fires with and without hearing protection)
Qualifications to teach or instruct
Eye protection
Antagonizing comments
Chronograph use: Distance & accidentally shooting it
Corporate sponsorship (or the lack thereof)
Enjoy the video.