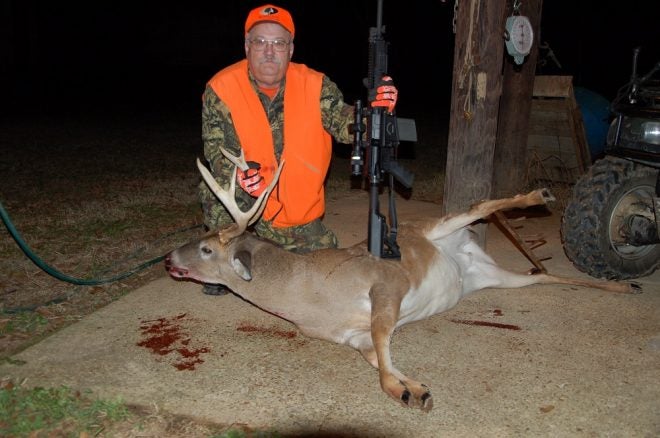 Deer seasons are over. Meat is either in the freezer ready to prepare, or you're back to visiting a local grocery for protein table fare. Did you make good, clean shots this past season, or did a glitch or two peek its ugly head up? Now is the time to assess just how well your main deer hunting rifle fared afield.
Asking that question usually brings up more questions than answers. Sometimes the failure to plant a good shot is not the fault of the mechanical device. There is the rifle, but also the ammunition, the scope, the mounts, the trigger, the weather conditions, wind, and such. Then there is the shooter. It may be a combination.
A season ago, I missed what should have been a relatively easy shot on a sizeable buck. The deer held his ground allowing me to creep up on my ATV to within 150 yards of where he stood. I kept a clump of willows between me and him, hoping he would not see me. I don't think he ever did, as he never looked my direction.
In final analysis of the missed shot, I blamed myself. The rifle, ammo, and scope were good, but as I looked back I was never quite confident in my aim. The Remington 700 Tactical rifle in 308 with a good Leupold scope and Winchester ammo should have done the trick.
My shot was rushed, I think. Shooting off the ATV handlebars was not the ideal rest. Honestly, I think I had a twinge of buck fever. I taught myself a few lessons that day. I hope I learned better for next time.
How did your misses go? Was the rifle sighted in to drive tacks the first time or just to hit a tin can out there somewhere? Was the bullet weight and type the best choice for the task at hand? Was the scope mounted solidly and dialed in to an appropriate power for the range of the shot? Was the glass clean? Was the wind blowing? It won't change the past of course, but it helps to counsel yourself for the next time. Take stock of what you learn. Apply it next season.
An elk guide once told me that a missed shot on a good buck or bull will never be forgotten, and that surely has proven true. I've had my share of misses, but learned something from each one. The trick is to not have too many of them repeated.