Irish Man Went Fishing, Came Home With 6-Foot Set of Antlers
Russ Chastain 03.05.20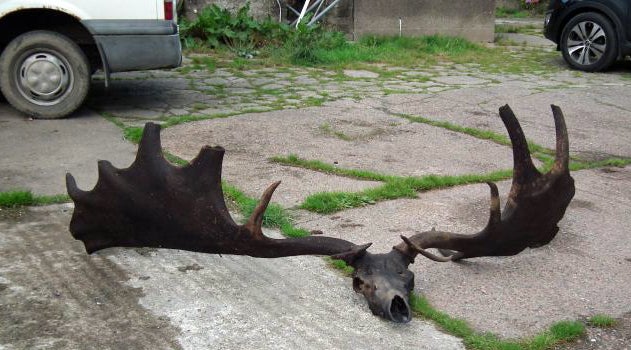 One thing that irks many hunters is when someone asks them if they caught anything when they went hunting. As if we were trawling the forest or field so we could reel in a set of antlers! Well that's almost what happened for a couple of Irish fishermen a while back.
According to a 2018 Live Science article, fisherman Raymond McElroy and his assistant Charlie Coyle were about a half-mile from the shore of freshwater lake Lough Neagh when they pulled up a tremendous pair of antlers still attached to a skull from a depth of around 20 feet.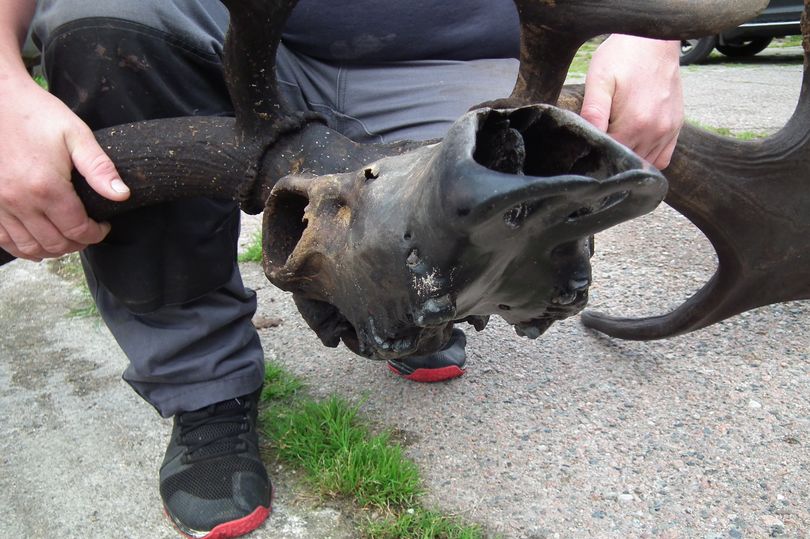 The amazingly well-preserved skull formerly belonged to a long-extinct beast called an Irish elk, a species estimated to have died out about 10,500 years ago. The span of the antlers is about 6 feet!
This species is named not for their original home range, but for where most of their fossilized remains have been found: the many bogs and lakes of Ireland. They once ranged far and wide throughout Europe, northern Asia, and northern Africa. Paleontologists believe the last of the Irish elk — a.k.a. Megaloceros giganteus — actually lived in Siberia.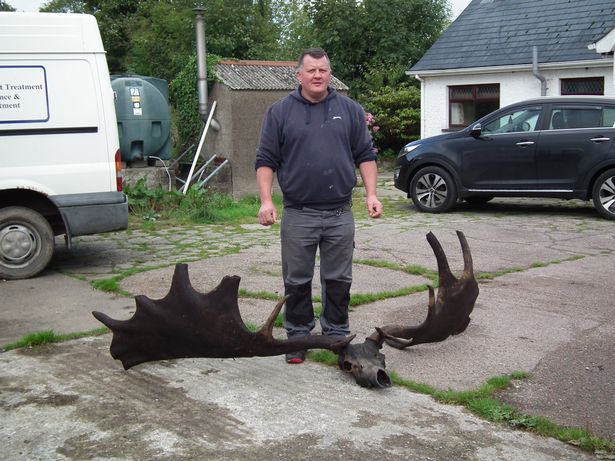 Theoretically, the forestation of Ireland caused the Irish elk's demise.
The deer lived in Ireland when the weather was suitable on the grass plains, but years later, forests began to grow, Mike Simms, a paleontologist at the Ulster Museum, told BelfastLive. Unfortunately for the large beasts, 'giant antlers aren't great in the forest,' Simms said. 'Environmental change is what caused their extinction.'
Another fisherman found a lower jaw in the same part of the lake in 2014, so some folks believe the jaw and skull are from the same animal.
All I seem to snag while fishing are tree stumps and snapping turtles.